2020 Lake Murray CATT season is a wrap! The 2021 Lake Murray Spring Trail schedule is posted on the Lake Murray Division page!
Jody Wright & Chris Marshall won the Fall Final with 5 bass weighing 16.93 lbs! They also weighed in the at BF at 5.25 lbs and took home a total of $2,104.00! They were fishing docks with Katch Her Jigs! Jody said the Stumpknocker & Chris Crawl were doing the damage! You can check out the Katch Her Jigs under "Shop" then CATT Tackle on the CATT home page! Tap on the link!
https://www.cattteamtrail.com/product-category/tackle/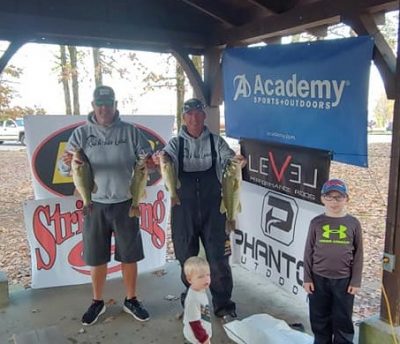 Jody & Chris with their Strike King Prize Pack!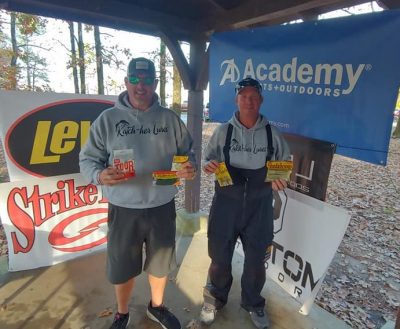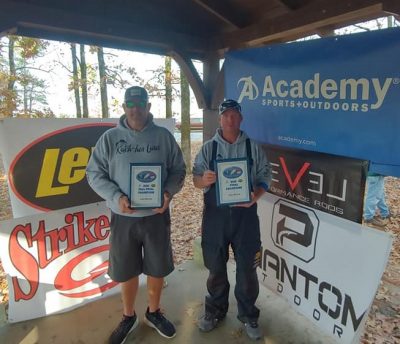 Daniel Howell & Sean Anderson claimed 2nd with 15.16 lbs worth $750.00!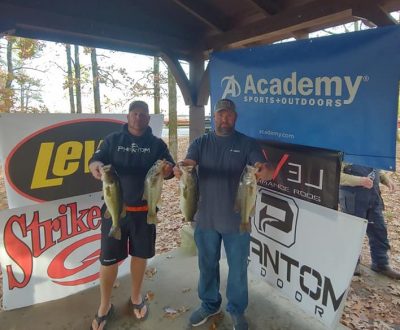 Mike Stephen finished 3rd with 14.76 lbs!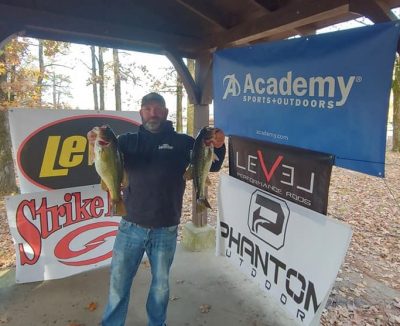 Edgar & Will Alewine took 4th with 14.30 lbs!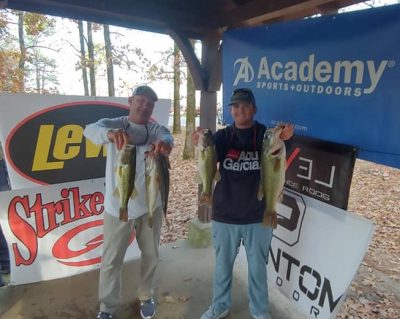 Joey Sabbagha & Dalton Dowdy were 5th with 14.12 lbs!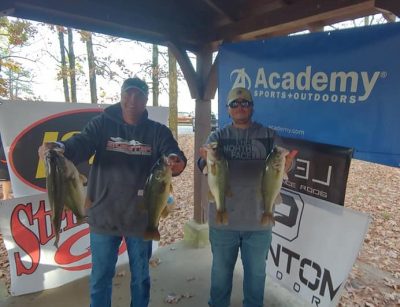 2nd BF Jason Reis & Roger McKee 4.70 lbs!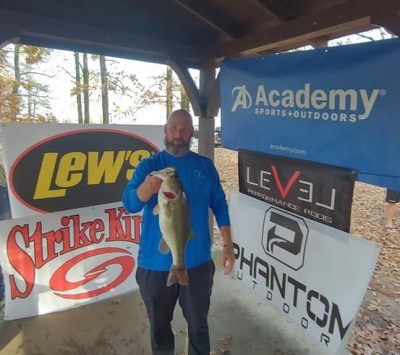 Jason & Roger received a couple of Swim Baits from Ignite Baits! Tap on the Ignite logo to view! Use CATT15 to earn 15% off!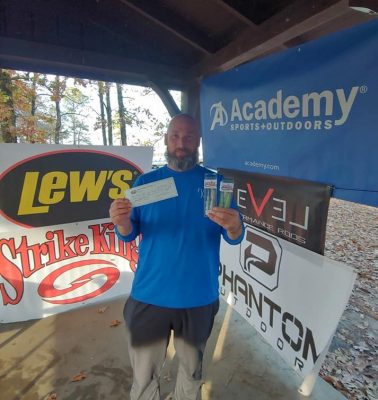 Murray Fall Point winners Darryl Starkey & Nelson Walker!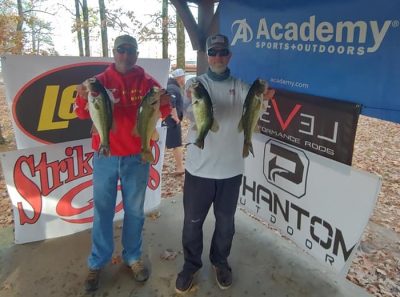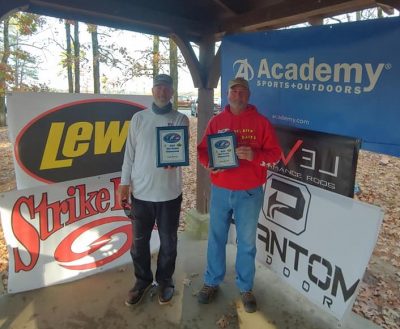 | | | | |
| --- | --- | --- | --- |
| 22 Teams | BF | Weight | Winnings |
| Jody Wright – Chris Marshall | 5.25 | 16.93 | $2,104.00 |
| Daniel Howell – Sean Anderson | 3.90 | 15.16 | $750.00 |
| Mike Stephens | 4.10 | 14.76 | $400.00 |
| Will Alewine – Edgar Alewine | 4.29 | 14.30 | $250.00 |
| Joey Sabbagha – Dalton Dowdy | 3.13 | 14.12 | |
| Chad Hastings | 4.63 | 13.73 | |
| Jason Ries – Roger McKee | 4.70 | 13.30 | $66.00 |
| Johnny Mayer – Chris Epting | 3.39 | 12.80 | |
| Darryl Starkey – Nelson Walker | 3.30 | 12.69 | |
| Bernie Dreher – Reese Turner | 2.50 | 12.15 | |
| Roger Farr – David Farr | 3.17 | 11.95 | |
| Kevin Sanders – Justin Harvey | 2.55 | 9.69 | |
| Dave Murdock – Steve Pizzino | 2.64 | 9.60 | |
| Justin McGrady – Jeremy Adams | 0.00 | 0.00 | |
| Eric Enlow – Hunter Enlow | 0.00 | 0.00 | |
| Joe Quinn – Taylor Causey | 0.00 | 0.00 | |
| Wendell Causey – Landon Rose | 0.00 | 0.00 | |
| Phillip Anderson – Andy Lake | 0.00 | 0.00 | |
| Neil Huffstetler – Ben Lee | 0.00 | 0.00 | |
| Les Westberry – Dean Chapman | 0.00 | 0.00 | |
| Travis Parrish – Gavin Parrish | 0.00 | 0.00 | |
| Steve Wicker | 0.00 | 0.00 | |