Next Lake Murray CATT is Feb 22 at Dreher Island State Park! The entry fee is $80 pre paid and $90 at the ramp!
Check this out!
For you guys fishing the 2020 CATT Lake Murray Spring Trail! The Academy Receipt Program will be in effect! Bring your Academy receipts to the Director on tourney day and for every $25 spent at Academy in the past year you will receive 2 raffle tickets! At the Lake Murray Spring Final we will draw for a $100, $75, $50 & $25 Academy Gift Card PLUS we will have Academy H2O products included in the drawing! Another great benefit when you shop Academy!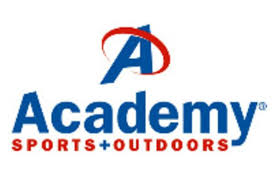 Dane & Al Odom brought in a nice sack of bass weighing up at 23.10 lbs to take the win & $650.00! They also received an Academy Gift Card valued at $25!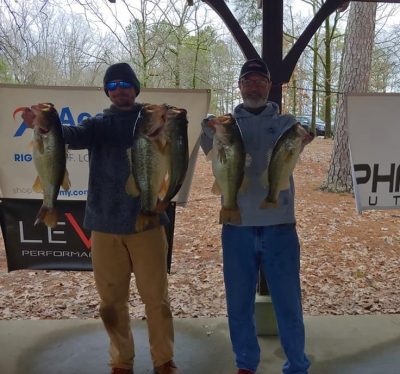 2nd Place went to Johnny Mayer & Chris Epting with 22.90 lbs!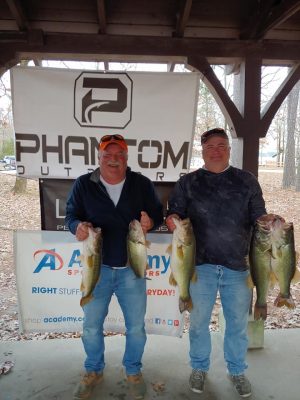 Rodney Tapp & Travis Parrish claimed 3rd with 22.25 lbs! 
Mike Allman & Jim Davis 4th with 20.51 lbs!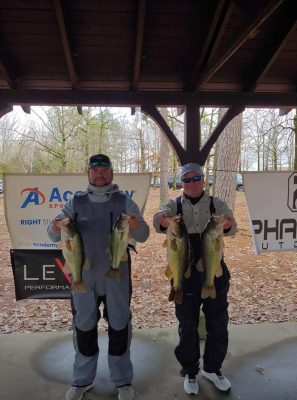 | | | | | |
| --- | --- | --- | --- | --- |
| 29 Teams | BF | Weight | Winnings | Points |
| Dane Odom – Al Odom | 6.53 | 23.10 | $650.00 | 110 |
| Johnny Mayer – Chris Epting | 5.10 | 22.90 | $735.00 | 109 |
| Travis Parrish – Rodney Tapp | 7.40 | 22.25 | $355.00 | 108 |
| Mike Allman – Jim Davis | 6.09 | 20.51 | $150.00 | 107 |
| Matt Mollohan – Joey Spradley | 4.22 | 16.01 | $110.00 | 106 |
| Mike Stephens | 0.00 | 15.71 | | 105 |
| Thomas Hardwick – Tommy Williams | 0.00 | 15.53 | | 104 |
| Dave Murdock – Steve Pizzino | 4.00 | 15.00 | | 103 |
| Bernie Dreher – Reese Turner | 0.00 | 14.19 | | 102 |
| Darrell Shull – Jimmy Vining | 5.02 | 13.63 | | 101 |
| Zak Martin – John Ray | 6.21 | 11.83 | | 100 |
| Roger Farr – TJ Farrand | 4.92 | 10.69 | | 99 |
| Phil Morris – Don Kneece | 0.00 | 10.30 | | 98 |
| Casey Jackson – Sam Browne | 0.00 | 10.11 | | 97 |
| Doug Lown – Rhet Manus | 2.71 | 9.21 | | 96 |
| Howard Stephens – Paul Ham | 0.00 | 3.89 | | 95 |
| Jason Ries – Roger McKee | 0.00 | 2.75 | | 94 |
| Brandon Jeffcoat | 0.00 | 0.00 | | 93 |
| Eric Enlow – Jeff Douglas | 0.00 | 0.00 | | 93 |
| Joe Quinn – Wyatt McAbee | 0.00 | 0.00 | | 93 |
| Will Anderson – Keith Anderson | 0.00 | 0.00 | | 93 |
| Brian Key | 0.00 | 0.00 | | 93 |
| Tim Slice – David Wiggins | 0.00 | 0.00 | | 93 |
| Ben Smith | 0.00 | 0.00 | | 93 |
| Jay Adams | 0.00 | 0.00 | | 93 |
| Jay Adams – Tony Colocurcio | 0.00 | 0.00 | | 93 |
| Mark Krengel – Ron Wood | 0.00 | 0.00 | | 93 |
| Hampton Anderson – Tyson Alvinos | 0.00 | 0.00 | | 93 |
| John Stevenson Sr | 0.00 | 0.00 | | 93 |
| Total Entrys | | | $1,740.00 | |
| BONUS $$ | | | $525.00 | |
| Total Paid At Ramp | | | $2,000.00 | |
| Murray Spring Final Fund | | | $100.00 | |
| 2020 CATT Championship Fund | | | $10.00 | |
| 2020 Murray Spring Final Fund | | | $325.00 | |
| 2020  CATT /Phantom Championship | | | $1,950.00 | |