Check this out!
For you guys fishing the 2020 CATT Lake Murray Spring Trail! The Academy Receipt Program will be in effect! Bring your Academy receipts to the Director on tourney day and for every $25 spent at Academy in the past year you will receive 2 raffle tickets! At the Lake Murray Spring Final we will draw for a $100, $75, $50 & $25 Academy Gift Card PLUS we will have Academy H2O products included in the drawing! Another great benefit when you shop Academy!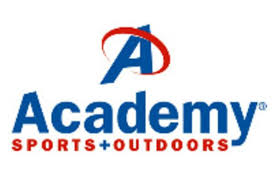 Johnny Mayer & Chris Epting win with 5 bass weighing 25.96 lbs!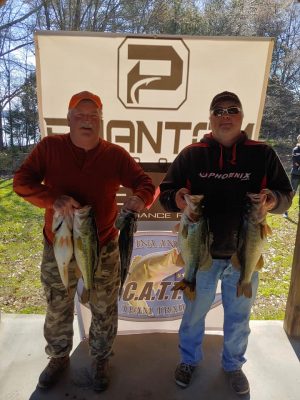 2nd Place David & Roger Farr 21.15 lbs!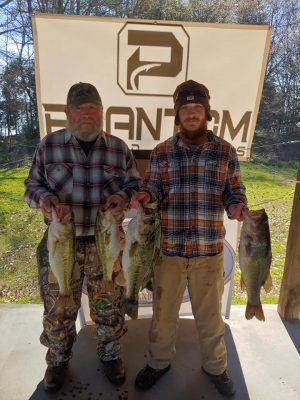 3rd Kevin George & Neil Huffstetler 17.58 lbs!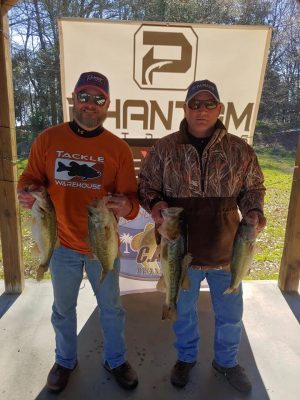 4th Jason Reis & Roger McKee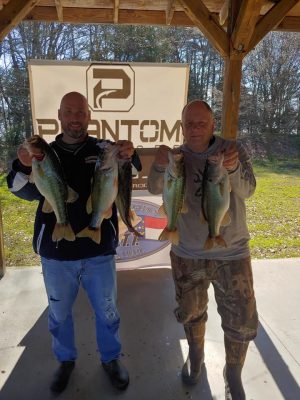 5th Joe Quinn & Wyatt McAbee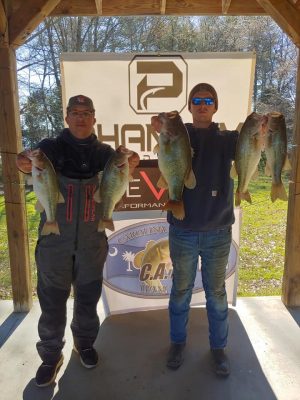 1st Academy BF winner with a 6.812 lb Hawg! Nathn & Jared Griffith!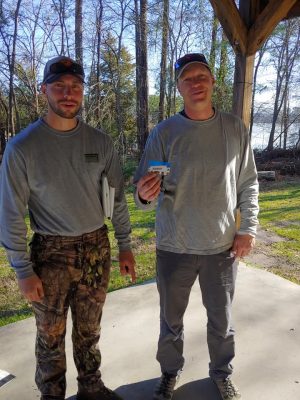 | | | | | |
| --- | --- | --- | --- | --- |
| 25 Teams | BF | Weight | Winnings | Points |
| Johnny Mayer – Chris Epting | 6.00 | 25.96 | $950.00 | 110 |
| Roger Farr – David Farr | 5.09 | 21.15 | $330.00 | 109 |
| Neil Huffstetler – Kevin George | 4.98 | 17.58 | $210.00 | 108 |
| Jason Ries – Roger McKee | 4.09 | 16.59 | $110.00 | 107 |
| Joe Quinn – Wyatt McBee | 6.04 | 16.35 | $178.00 | 106 |
| Elliott Lavisky – Roiss Lowder | 3.48 | 15.25 | | 105 |
| Jeremiah Jensen – Gaeg Spagnola | 3.65 | 15.25 | | 104 |
| George Rabon – Lyn Harley | 3.65 | 15.19 | | 103 |
| Travis Parrish – Gavin Parrish | 4.38 | 14.98 | | 102 |
| Mark Krengel – Ron Wood | 3.62 | 14.63 | | 101 |
| Wayne Frierson – Ronnie Mueller | 3.09 | 13.67 | | 100 |
| Tim Richardson – Gerald Kelly | 4.11 | 13.57 | | 99 |
| Nathan Griffith – Jared Griffith | 6.81 | 13.18 | $182.00 | 98 |
| Doug Lown – Rhet Manus | 3.29 | 13.03 | | 97 |
| Will Anderson – Kyle Cannon | 3.53 | 12.07 | | 96 |
| Sam Browne – Casey Jackson | 4.36 | 6.07 | | 95 |
| Dave Murdock – Steve Pizzino | 0.00 | 0.00 | | 94 |
| Bob Rutherford – Brad Rutherford | 0.00 | 0.00 | | 94 |
| Peyton Frick – Cody Page | 0.00 | 0.00 | | 94 |
| Dustin Compton – Gary Micahud | 0.00 | 0.00 | | 94 |
| Bud Snelgrove – Jacob Caulder | 0.00 | 0.00 | | 94 |
| Ben Lee | 0.00 | 0.00 | | 94 |
| Joseph Metts – Joe Lindler | 0.00 | 0.00 | | 94 |
| Jim Davis – Mike Allman | 0.00 | 0.00 | | 94 |
| Wade Amick – Zac Huffstetler | 0.00 | 0.00 | | 94 |
| Total Entrys | | | $2,000.00 | |
| BONUS $$ | | | $400.00 | |
| Total Paid At Ramp | | | $1,960.00 | |
| Murray Spring Final Fund | | | $340.00 | |
| 2020 CATT Championship Fund | | | $50.00 | |
| 2020 Murray Spring Final Fund | | | $665.00 | |
| 2020  CATT /Phantom Championship | | | $2,335.00 | |