Next Lake Murray CATT is this coming Saturday March 23rd at Dreher Island!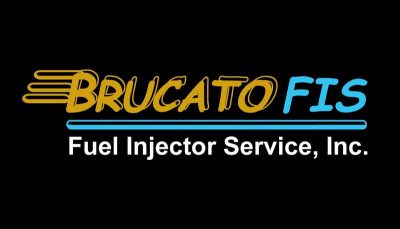 Chris Eptig & Johnny Mayer laying the smack down on the Lake Murray bass with 5 of em weighing 27.89 lbs! Add in the 2nd BF at 6.88 lbs and they took home $1,932.00!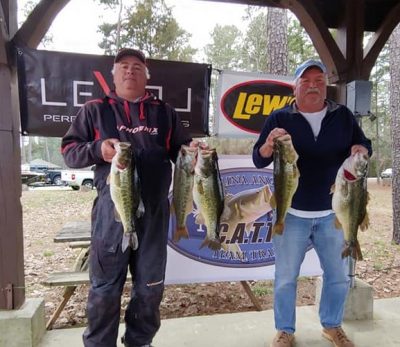 Ronnie Mueller & Vernie Haltiwanger weighed in another fat sack at 24.73 lbs!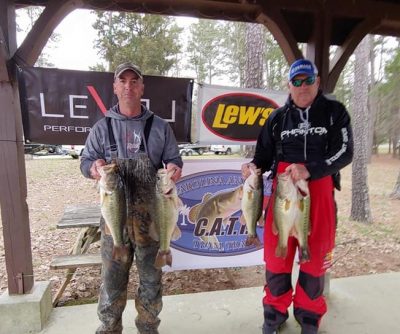 William Hasting weighed in the BF at 7.19 lbs and came in 3rd with 21.75 lbs!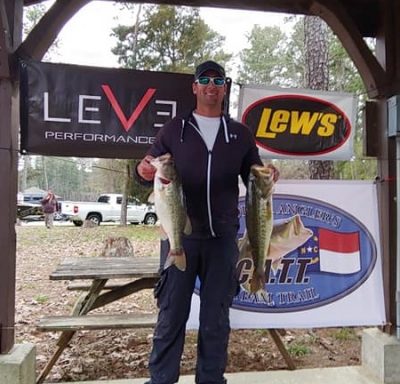 | | | | | |
| --- | --- | --- | --- | --- |
| | Big | Total | Total | |
| 26 Teams | Fish | Weight | Winnings | Points |
| Johnny Mayer – Chris Epting | 6.88 | 27.89 | $1,932.00 | 110 |
| Ronnie Mueller – Vernie Haltiwanger | 5.49 | 24.73 | $560.00 | 109 |
| William Hastings | 7.19 | 21.75 | $300.00 | 108 |
| Wade Amick – Zach Huffstetler | 5.55 | 20.73 | $200.00 | 107 |
| Neil Huffstetler – Tim Huffstetler | 5.64 | 17.65 | $125.00 | 106 |
| Phillip Anderson – Andy Lake | 4.11 | 17.41 | | 105 |
| Doug Lown – Rhett Manus | 4.00 | 16.95 | | 104 |
| Clay Riddle – Mike Riddle | 4.45 | 16.85 | | 103 |
| Casey Baldwin – Chase Austin | 4.58 | 14.91 | | 102 |
| Will Anderson – Kyle Anderson | 3.47 | 14.70 | | 101 |
| Scott Martin – Ryan Martin | 4.45 | 14.63 | | 100 |
| Howard Stephens – Paul Ham | 0.00 | 13.41 | | 99 |
| Brian Key | 5.89 | 11.93 | | 98 |
| Chris Sullivan | 0.00 | 11.25 | | 97 |
| Wayne Jeffcoat – Hunter Jeffcoat | 5.24 | 10.65 | | 96 |
| Peyton Frick | 5.33 | 7.54 | | 95 |
| David Salas | 0.00 | 0.00 | | 94 |
| Dave Franklin  – Gunnar Franklin | 0.00 | 0.00 | | 94 |
| Roger Medlock – Todd Lawrence | 0.00 | 0.00 | | 94 |
| Phillip Stutts – Bobby Edwards | 0.00 | 0.00 | | 94 |
| Dylan Sills – Frankie Scioscia | 0.00 | 0.00 | | 94 |
| Ben Lee | 0.00 | 0.00 | | 94 |
| Bradley Rhodes – Chris Dorlan | 0.00 | 0.00 | | 94 |
| Gerge Berry | 0.00 | 0.00 | | 94 |
| Mark Krengel – Ron Wood | 0.00 | 0.00 | | 94 |
| Russ Padgett – Meredith Havird | 0.00 | 0.00 | | 94 |
| Total Entrys | | | $3,120.00 | |
| BONUS $$ | | | $550.00 | |
| Total Paid At Ramp | | | $3,195.00 | |
| Murray Spring 2019 Spring Final Fund | | | $370.00 | |
| 2019 CATT Championship Fund | | | $75.00 | |
| 2019 Murray Spring Final Fund Total | | | $1,540.00 | |
| 2019  CATT Championship Fund Total | | | $3,800.00 | |