Guys later this Summer we are going to work on Fall/Winter Trail for Murray! Stay tuned! We are going to try to get a big one going!!
Next Lake Murray CATT is March 19 at Billy Dreher Island State Park!
It was COLD at Murray! Sean Anderson & George Berry weighed in 5 bass at 19.20 lbs god enough for 1st Place! They also weighed in the Academy BF at 5.30 lbs!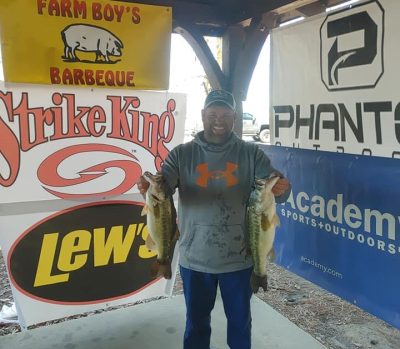 Hampton Anderson & Josh Rennebaum took 2nd with 16.25 lbs!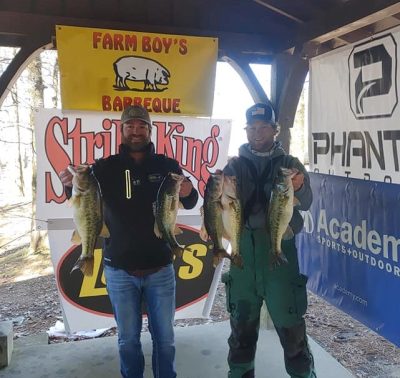 CB & Bernie Dreher claimed 3rd with 16.02 lbs!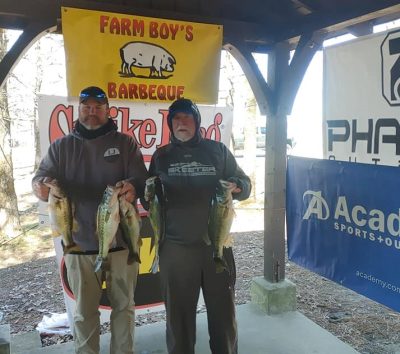 2nd BF was weighed in  by Matt Bickley & Delain Woodward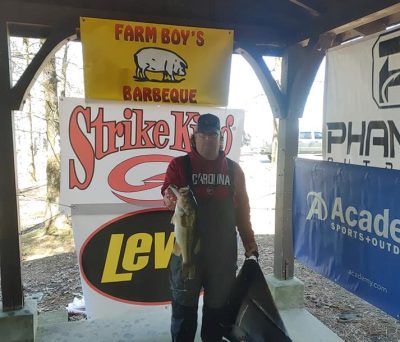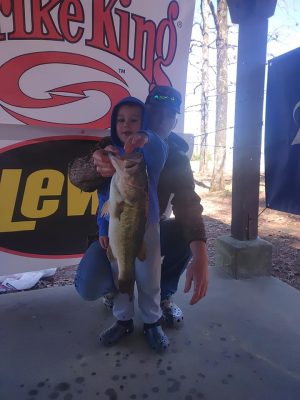 | | | | | |
| --- | --- | --- | --- | --- |
| Team | BF | Weight | Winnings | Points |
| Sean Anderson – George Berry | 5.30 | 19.20 | $772.00 | 110 |
| Josh Rennebaum – Hampton Anderson | 4.39 | 16.25 | $210.00 | 109 |
| Berner Dreher – CB Dreher | 4.22 | 16.03 | $90.00 | 108 |
| Wendell Causey – Brandon Jeffcoat | 3.45 | 15.25 | | 107 |
| Jason Ries – Roger McKee | 4.47 | 15.22 | | 106 |
| Neil Huffsttler – Tim Huffstetler | 3.34 | 12.84 | | 105 |
| Chad Hastings | 3.43 | 11.62 | | 104 |
| Ronnie Mueller – Michael Royals | 3.31 | 6.18 | | 103 |
| Matt Bickley – Delain Woodward | 5.17 | 5.17 | $48.00 | 102 |
| Thomas MacWhinnie – Tyler Rathbun | 0.00 | 0.00 | | 92 |
| Trey Grantham – Jonathan Stokes | 0.00 | 0.00 | | 92 |
| Mark Richardson | 0.00 | 0.00 | | 92 |
| Les Westberry – Andy Wessinger | 0.00 | 0.00 | | 92 |
| Matt Mollohan | 0.00 | 0.00 | | 92 |
| Austin Fulmer – Hunter Delesandro | 0.00 | 0.00 | | 92 |
| Wade Amick – Zach Huffstetler | 0.00 | 0.00 | | 92 |
| Total Entrys | | | $1,280.00 | |
| BONUS $ | | | $175.00 | |
| Total Paid At Ramp | | | $1,120.00 | |
| Murray 2022 Spring Final Fund | | | $235.00 | |
| 2022 CATT Championship Fund | | | $50.00 | |
| 2022 Murray Spring Final  Total | | | $1,090.00 | |