Next and last Fall CATT Lake Murray Qualifier is Nov 21! You only have to enter 1 Qualifier to be eligible to enter the Final Nov 28th!
So far we have 33 Teams eligible to enter the Murray Fall Final!
Use PHANTOMCATT!% at check out when you place an order on the Phantom Outdoor web site! Great outdoor wear for the Outdoors people! Tap on the Camo Phantom Shirt to visit the Phantom Store!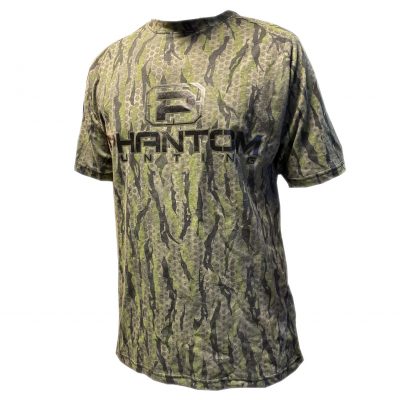 Jody Wright & Chris Marshall whacked em on Lake Murray this past Saturday! They brought in 5 bass weighing 19.57 lbs and took home $1,025.00! They reported catching their fish on Katch-Her Jigs! Check them out in the CATT store!    https://www.cattteamtrail.com/product-category/tackle/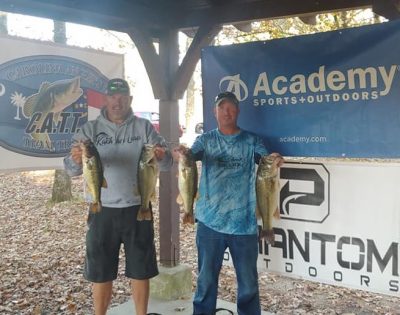 2nd Place went to Dalton Dowdy & Joey Sabbagha with a limit weighing 15.72 lbs!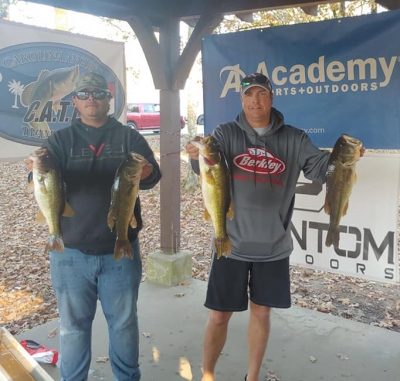 Ben Lee & Neil Huffstetler took 3rd with 15.71 lbs!
Jason Ries & Roger McKee with the BF 6.25 lbs!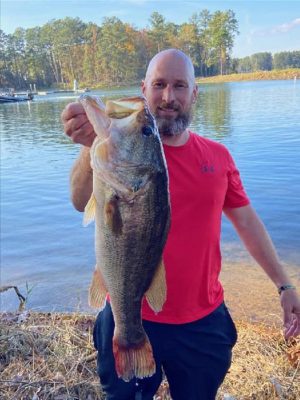 | | | | | |
| --- | --- | --- | --- | --- |
| 22 Teams | BF | Weight | Winnings | Points |
| Jody Wright – Chris Marshall | 5.82 | 19.57 | $1,025.00 | 110 |
| Joey Sabbagha – Dalton Dowdy | 0.00 | 15.72 | $220.00 | 109 |
| Neil Huffstetler – Ben Lee | 5.99 | 15.71 | $110.00 | 108 |
| Steve Wicker | 4.90 | 13.90 | $90.00 | 107 |
| Wendell Causey – Landon Rose | 3.72 | 13.83 | | 106 |
| Darryl Starkey – Garret Starkey | 0.00 | 13.38 | | 105 |
| Roger Farr – David Farr | 0.00 | 12.39 | | 104 |
| Johnny Mayer – Chris Epting | 0.00 | 10.72 | | 103 |
| Will Alewine – Edgar Alewine | 0.00 | 10.18 | | 102 |
| Joe Quinn – Tyler Causey | 4.74 | 9.90 | | 101 |
| Travis Parrish – Gavin Parrish | 0.00 | 8.62 | | 100 |
| Jason Ries – Roger McKee | 6.25 | 8.38 | $110.00 | 99 |
| Justin McGrady – Jeremy Adams | 4.21 | 7.63 | | 98 |
| Frankie Taylor – Ryan Sheppard | 4.84 | 7.07 | | 97 |
| Hunter Delesandro – Kevin Delesandro | 0.00 | 6.85 | | 96 |
| Eric Enlow – Dan Beason | 4.96 | 6.27 | | 95 |
| Freddie Gamble – La'Tonya Blanding | 0.00 | 0.00 | | 94 |
| Len Harley – Blane Harley | 0.00 | 0.00 | | 94 |
| Kevin Sanders – Justin Harvey | 0.00 | 0.00 | | 94 |
| Dave Murdock – Steve Pizzino | 0.00 | 0.00 | | 94 |
| Les Westberry – Dean Chapman | 0.00 | 0.00 | | 94 |
| Troy Wood – Trey Wood | 0.00 | 0.00 | | 94 |
| Total Entrys | | | $1,320.00 | |
| BONUS $$ | | | $425.00 | |
| Total Paid At Ramp | | | $1,550.00 | |
| Murray Fall Final Fund | | | $175.00 | |
| 2021 CATT Championship Fund | | | $25.00 | |
| 2020 Murray Fall Final Fund | | | $170.00 | |
| 2021 CATT /Phantom Championship | | | $25.00 | |