Next Lake Murray Fall CATT is November 12 at Dreher Island State Park!
Dave Murdock & Steve Pizzino took 1st Place with a limit weighing 19.84 lbs!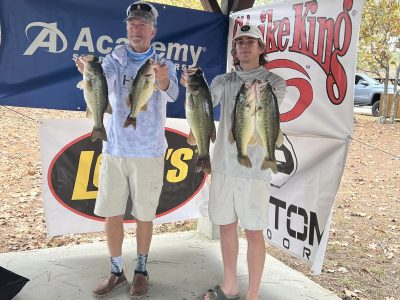 Darryl & Garrett Starkey 2nd with 198.15 lbs! 2nd BF at 6.49 lbs!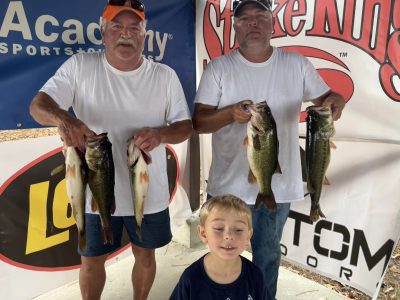 Johnny Mayer & Scott Roton 3rd Place 18.24 lbs!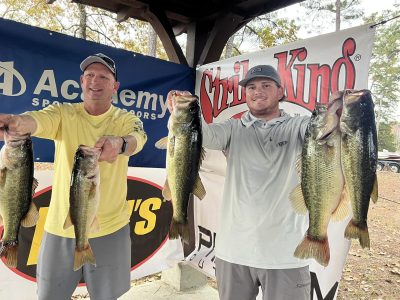 Will & Edgar Alewine with 17.13 lbs! 4th Place!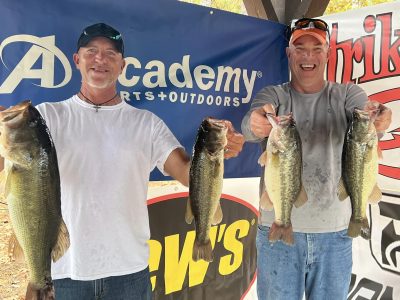 Phillip Anderson & Andy Lake with 16.29 lbs!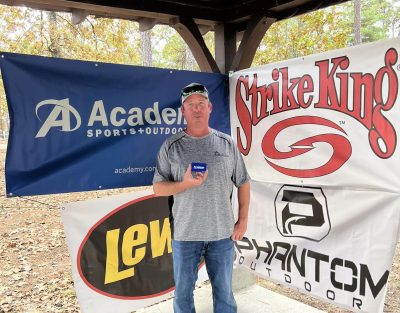 Chris Marhsall and Jody Wright brought in the Academy BF at 6.69 lbs!
| | | | | |
| --- | --- | --- | --- | --- |
| Team | BF | Weight | Winnings | Points |
| Dave Murdock – Steve Pizzino | 5.98 | 19.84 | $845.00 | 110 |
| Darryl Starkey – Garrett Starkey | 6.49 | 19.15 | $261.00 | 109 |
| Johnny Mayer – Scott Roton | 0.00 | 18.24 | $100.00 | 108 |
| Will Alewine – Edgar Alewine | 4.54 | 17.13 | | 107 |
| Phillip Anderson – Andy Lake | 0.00 | 16.29 | | 106 |
| Mark Krengel – Ron Wood | 0.00 | 14.85 | | 105 |
| George Berry | 0.00 | 14.14 | | 104 |
| Joey Sabbagha – Dalton Dowdy | 0.00 | 13.55 | | 103 |
| Jody Wright – Chris Marshall | 6.69 | 11.60 | $119.00 | 102 |
| Sterling Banks – Justin Hadden | 0.00 | 8.77 | | 101 |
| Rusty Bullard | 4.73 | 7.47 | | 100 |
| Mike Smith | 0.00 | 7.47 | | 99 |
| Wayne Wilson | 0.00 | 3.91 | | 98 |
| Trey Grantham – Jonthan Stokes | 0.00 | 3.59 | | 97 |
| Jason Ries – Roger McKee | 0.00 | 0.00 | | 87 |
| Chad Hastings | 0.00 | 0.00 | | 87 |
| Robert Pierce | 0.00 | 0.00 | | 87 |
| Total Entrys | | | $1,360.00 | |
| BONUS $ | | | $350.00 | |
| Total Paid At Ramp | | | $1,325.00 | |
| Murray 2022 Fall Final Fund | | | $275.00 | |
| Murray 2022 Fall Points | | | $25.00 | |
| 2023 CATT Championship Fund | | | $35.00 | |
| 2022 Murray Fall Final  Total | | | $275.00 | |