Guys we've had some great crowds the past few weeks. We will do it again in June 2024.
Jeff is planning to run a couple of Opens at Dreher Aug 5 and Aug 19th! These will be pay at the ramp only $80 plus $25 & $50 Side Pot! Weigh in time will be 1 pm!  These are not CATT events!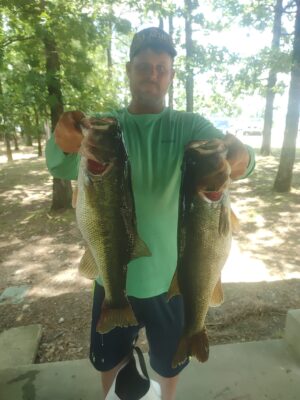 Hamp Rowland weighed in 5 bass at 23.07 lbs taking 1st Place and $1,350.00!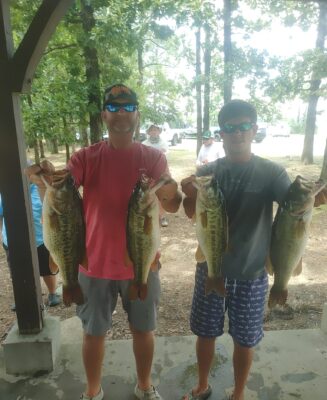 Tim Jones & Sterling Banks claimed 2nd with 21.35 lbs Plus the Academy BF at 6.44 lbs! They received $1,025.00!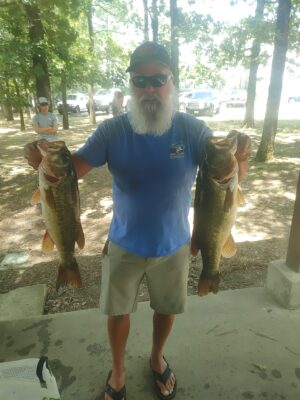 Mark Krengel 3rd with 20.81 Lbs and the 2nd BF at 53.90 lbs!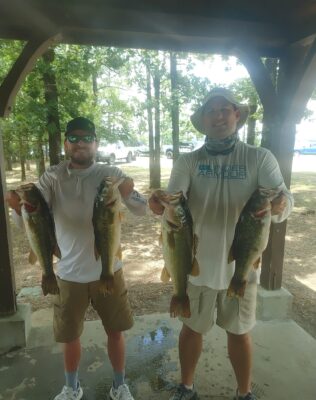 CJ Freeman & Scott Farmer 4th with 19.20 lbs!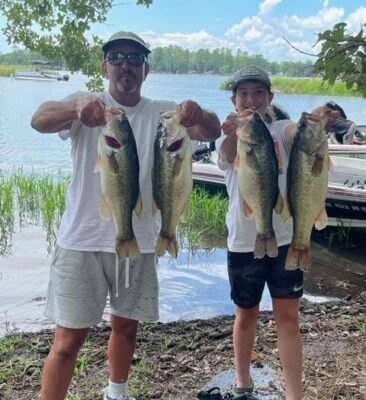 Todd & Gibson Huntley 5th Place 18.66 lbs!
| | | | |
| --- | --- | --- | --- |
| Team | BF | Weight | Winnings |
| Hamp Rowland | 5.72 | 23.07 | $1,350.00 |
| Tim Jones – Sterling Banks | 6.44 | 21.35 | $1,025.00 |
| Mark Krengel | 5.90 | 20.81 | $375.00 |
| Scott Farmer – CJ Freeman | 0.00 | 19.20 | $125.00 |
| Todd Huntley – Gibson Huntley | 0.00 | 18.66 | $100.00 |
| Bud Moss – John-Andrews Moss | 5.04 | 18.59 | |
| John Ray – Colton Parrott | 0.00 | 18.40 | |
| Tyson Alvanos | 4.00 | 17.84 | |
| Bobby White – Trace White | 0.00 | 17.10 | |
| Wesley Sandifer – Jake Wright | 0.00 | 16.44 | |
| Chad Hastings – Peyton Frick | 0.00 | 16.40 | |
| Brendon Stacy | 0.00 | 15.50 | |
| Ben Lattimore – Roger Hamrick | 0.00 | 14.72 | |
| Bill Rogers – Chase Rogers | 4.37 | 14.45 | |
| Billy Rochester – Jonthan Crossland | 0.00 | 13.88 | |
| Jeff Woods – Joey Miller | 0.00 | 11.84 | |
| Tony Talford | 4.39 | 6.53 | |
| Bill Faulks – Dustin Hueble | 0.00 | 0.00 | |
| Dave & Gunnar Franklin | 0.00 | 0.00 | |
| Jeremey Medlock – Tommie Cockran | 0.00 | 0.00 | |
| Hasten Mullinax | 0.00 | 0.00 | |
| Gage Spagnola – Jeremiah Jensen | 0.00 | 0.00 | |
| Johnny Mayer – Scott Roton | 0.00 | 0.00 | |
| Ronnie Mueller – Wayne Frierson | 0.00 | 0.00 | |
| Winston Husband | 0.00 | 0.00 | |