The 2018 Lake Norman Season is a wrap and we want to send a special thanks to Goodwill Industries NWNC! They are sponsoring cash prizes for our Veteran teams and the guys really appreciate it! The total CATT payback in cash & prizes for 2018 totaled up to $33,850.00!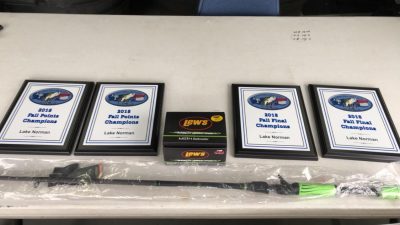 Kevin Toler & Rodney Lambert claimed the big prize with 5 bass weighing 16.20 lbs! They took home a total of $6,380.00!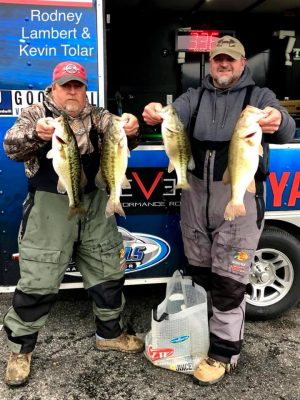 Craig Chambers & Derrik Cumming finished 2nd with 15.71 lbs and collected $1,360.00!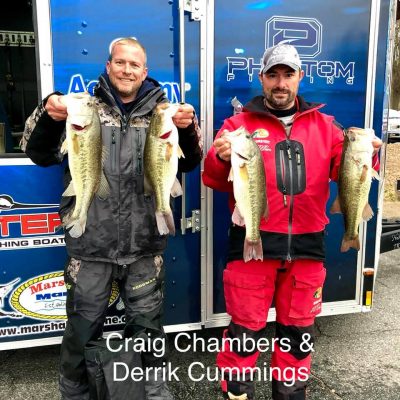 Dale Phillips fishing solo weighed in 15.70 lbs and brought in the 1st Lews BF at 5.80 lbs!  Dale also received a Lews Mach Speed Spool Baitcast Reel!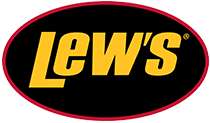 Lucas Helms & Jordan Baker took 4th with 15.58 lbs and received $350.00!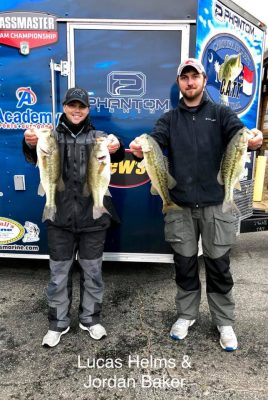 Last money paying place at $200.00 went to Tim Chapman & Mike Stephens with 15.09 lbs!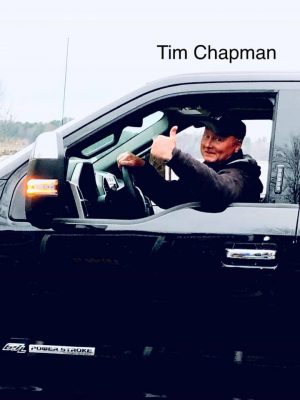 Keith Westrick & Jonathan Foster weighed in the 2nd Lews BF at 4.24 lbs and took home $580.00 with Vet Money added in! Plus a Lews Mach Speed Stick!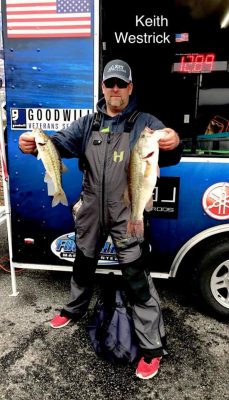 | | | | |
| --- | --- | --- | --- |
| | Big | Total | Total |
| 28 Teams | Fish | Weight | Winnings |
| Kevin Toler – Rodney Lambert | 3.90 | 16.20 | $6,380.00 |
| Craig Chambers – Derrik Cummings | 3.26 | 15.71 | $1,360.00 |
| Dale Phillips | 5.80 | 15.70 | $980.00 |
| Lucas Helms – Jordan Baker | 3.36 | 15.58 | $350.00 |
| Tim Chapman – Mike Stephens | 3.68 | 15.09 | $200.00 |
| Roger Hoover – Scott Hamrick | 4.05 | 12.89 | |
| Jason Wilson – Kelly Logan | 2.39 | 12.40 | |
| Aaron Jordon – Adan Locklear | 3.26 | 12.39 | |
| Thomas Hardwick – Tommy Williams | 3.87 | 12.19 | |
| Steve Addington | 2.95 | 11.62 | |
| John Allen – Jerry Pruitt | 3.25 | 11.52 | |
| Bill Greir – Nick Wood | 3.13 | 11.52 | |
| Matt McBee – Matt Haywood | 0.00 | 11.50 | |
| Marty Williams – Phillip Hedrick | 4.22 | 11.06 | $260.00 |
| Keith Westrick – Jonathan Foster | 4.24 | 10.65 | $580.00 |
| Rick Poplin – Maurice Freeze | 2.14 | 10.58 | |
| Scott & Dwight Beattie | 3.38 | 10.33 | |
| Aric Dwyer – Robbie Anderson | 0.00 | 9.88 | |
| Chris Anderson – Chris Teague | 2.12 | 9.74 | |
| Mike Ray – Orlando Giles | 2.56 | 9.65 | |
| Erroll Duckett – Zoie Vasquez | 0.00 | 9.02 | |
| Rod Whitaker – John Miller | 0.00 | 8.37 | |
| Ronnie Jennings – Warren Ray | 3.52 | 7.72 | |
| Nick Miller – Brandon Brickweg | 0.00 | 0.00 | |
| Travis & Andy Tyndall | 0.00 | 0.00 | |
| Adam Waters – Dylan Fulk | 0.00 | 0.00 | |
| Jimmy LESchock – Chris Baumgardner | 0.00 | 0.00 | |
| Morris Elliott – Chris Tarbush | 0.00 | 0.00 | |
| Travis Kilby | | | $126.00 |
| Total Entrys | | | $4,320.00 |
| BONUS $ | | | $1,200.00 |
| 2018 Norman Fall Final Fund | | | $2,920.00 |
| Total Paid At Ramp | | | $9,936.00 |
| Total Paid 2018 Fall Lake Norman | | | $26,360.00 |
| Grand Total Paid Lake Norman 2018 | | | $33,850.00 |