The Lake Norman Spring Final is Sept 7 at Pinnacle! Remember you only had to enter 1 Qualifier to be eligible to enter the Final!
Don Poteat & Johnny Allen take the win this past Saturday with 5 bass weighing 11.58 lbs!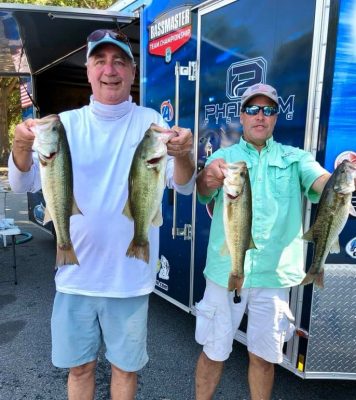 Roger Hoover took 2nd with 5 bass weighing 11.42 lbs!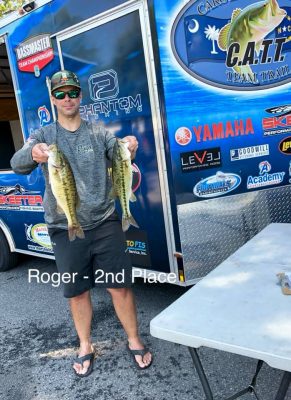 3rd went to Matt McBee with 10.27 lbs!
Steve Addington & Matt Stout took 4th! 9.35 lbs!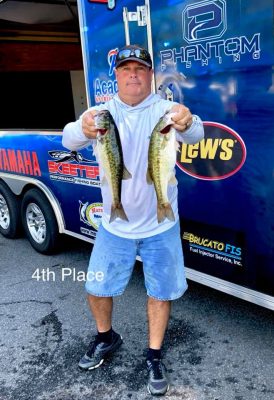 Big Fish was 4.04 lbs weighed in by Maurice Freeze & Jake Monti!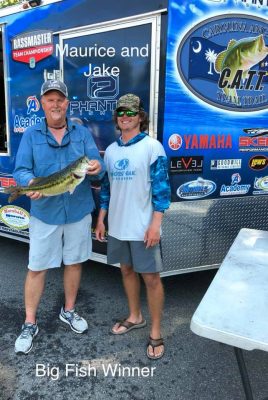 Shane Sharpe & Will Mitchell Point Winners!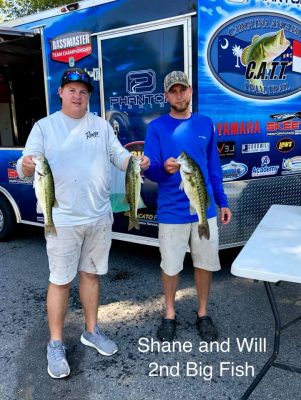 | | | | | |
| --- | --- | --- | --- | --- |
| 12 Teams | BF | Weight | Winnings | Points |
| Johnny Allen / Don Poteat | 2.68 | 11.58 | $560.00 | 110 |
| Roger Hoover | 3.14 | 11.42 | $180.00 | 109 |
| Matt McBee | 3.17 | 10.27 | | 108 |
| Steve Addington / Matt Stout | 0.00 | 9.35 | | 107 |
| Maurice Freeze / Jake Monti | 4.04 | 7.96 | $84.00 | 106 |
| Chris Baumgardner / Jimmy Leshock | 0.00 | 7.86 | | 105 |
| Shane Sharpe / Will Mitchell | 3.17 | 6.41 | $36.00 | 104 |
| Boo Whitaker / John Miller | 2.43 | 0.00 | | 103 |
| Keith Westrick / Terry Pittman | 0.00 | 0.00 | | 103 |
| Dale Phillips | 0.00 | 0.00 | | 103 |
| NateMcGeathy / Eric Vangerloff | 0.00 | 0.00 | | 103 |
| Keith Speece | 0.00 | 0.00 | | 103 |
| Total Entrys | | | $960.00 | |
| BONUS $ | | | $200.00 | |
| Total Paid At Ramp | | | $860.00 | |
| Norman Spring 2019 Final Fund | | | $245.00 | |
| 2019 CATT Championship Fund | | | $25.00 | |
| 2019 Norman Spring Final Fund Total | | | $1,825.00 | |
| 2019  CATT Championship Fund Total | | | $185.00 | |