We are planning a HUGE Fall Series on Norman in 2022! We have the schedule and will add more when sponsors come on board! It's going to be a good one! $2,000 1st Place at each Qualifier leading up to the 2022 Phantom Outdoors Super Tournament on Lake Norman Dec 2-3, 2022 $10,000 1st Place! We will be coming out with more info soon! Check out the schedule by tapping on the link below!
Matt Haywood & Matt McBee win the 2021 Lake Norman Fall Final with 5 bass weighing 15.09 lbs and take home $1,613.00!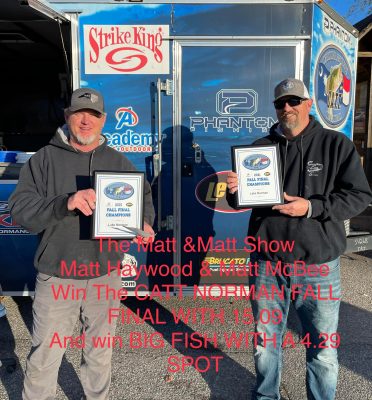 Craig Chambers & Derek Cummings took 2nd with 11.42 lbs!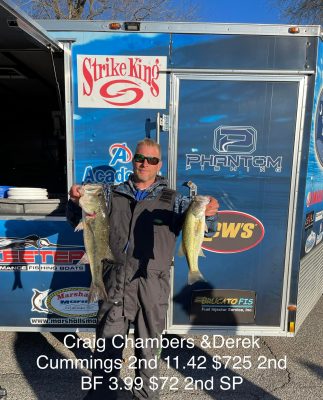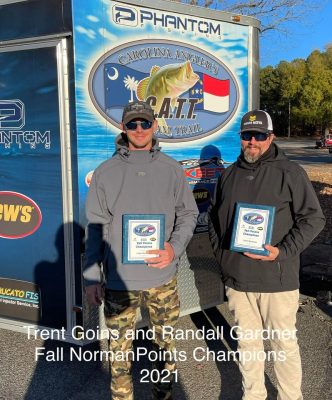 | | | | |
| --- | --- | --- | --- |
| Team | BF | Weight | Winnings |
| Matt McBee / Matt Haywood | 4.29 | 15.09 | $1,613.00 |
| Craig Chambers / Derek Cummings | 3.99 | 11.42 | $877.00 |
| Mike Kiser / Brandon Gardner | 2.09 | 10.26 | $200.00 |
| Kenny Kanipe / Kevin Lynch | 2.66 | 9.40 | |
| Lance Eckford / Kevin Thomas | 0.00 | 8.35 | |
| Scott & Dwight "P-Nut" Beattie | 0.00 | 7.54 | |
| Jason Land / Bryson Garland | 0.00 | 7.38 | |
| Shawn Crowsby / Robert Brooks | 3.00 | 3.91 | |
| Trent Goins / Randall Gardner | 0.00 | 0.00 | |
| Mike Spah / Dean Lyons | 0.00 | 0.00 | |
| Todd Barbee / Zachary Scelsi | 0.00 | 0.00 | |
| Jason Wilson | 0.00 | 0.00 | |
| Mark Carpenter / Andy Keener | 0.00 | 0.00 | |
| David & Ty Cooke | 0.00 | 0.00 | |