Next up is Nov 18 at Pinnacle Access! Affordable entry fees with no membership! Come join us!
 $30 per person entry – Optional $50 & $25 Side Pot!
The 2023 Phantom Outdoors Classic will be moved to Beatty's Ford Access both days Dec 1 & 2!
A list of the teams that have fished the 2023 Lake Norman CATT events is posted under the Lake Norman Division page! Looks 85 or more team just from Norman are eligible to enter! KEEP IN MIND this is open to all CATT Trails so it's not only Lake Norman Teams but teams from SC. NC & VA coming!
Remember guys you can be eligible to enter the 2023 Phantom Outdoors Classic on Lake Norman December 1-2. 2023 and we are guaranteeing $10,000.00 to 1st Place! (With 100 Teams entered) Not only will Lake Norman teams be fishing but teams from SC, NC & VA CATT Trails are coming! 2022 Phantom Winners took home $14,000.00! See pic below! Tap this link for more info! 2023 Phantom Outdoors Classic – Carolina Anglers Team Trail (cattteamtrail.com)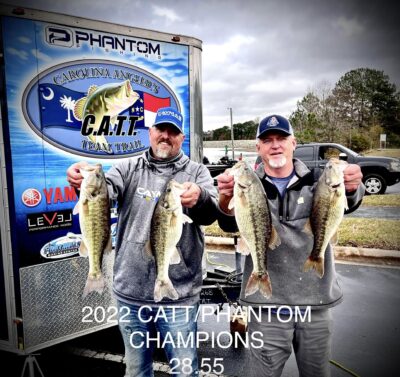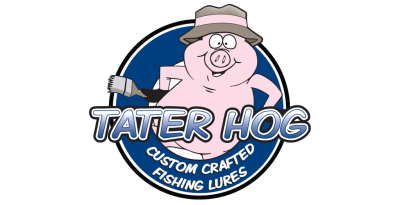 Final results for the CATT Open on Lake Norman Saturday November 11th…the week of the namesake teams!
We ended up registration with 30 boats with 21 making weigh-in at the end of a very tough and close day. First through fourth place were determined by less than a pound! We paid out TOP 4 with 1 place payout for our $25 side pot and 2 places paid out for our $50 side pot. Here are the results:
Coming in fourth place was the duo of

John Freeman

and

Joseph Faile

who brought me five fish weighing in at 10.71 LBS. This limit won the team a check for $125.00.
In third was team Freeze with

Jarrett Freeze

and Chayd Freeze bringing to the scales five full sized fish weighing a nice 10.88 LBS for a day's winnings of $175.00.
Our second-place winners, with five alive was team Ward.

Tim Ward

and @

Titus Ward

weighed in a total weight of 11.16 LBS missing first place by just over a half a pound. What they did not miss was the opportunity to win 1ST place in both the $25 and $50 side pots as the first-place team did not participate! With that, they won $300.00 for the second-place finish + $475.00 for the first-place $25 side pot + $420.00 for the first-place $50 side pot for a total day's winnings of $1,195.00. Very nice work to you both and congratulations!
Our FIST PLACE WINNERS was again a team, this time it was Team Bramhall with

Tom Bramhall

and young Luke Bramhall working hard to bring in a YATZEE sack weighing in at 11.67 LBS. The first-place finish afforded them a nice check for $525.00 in winnings. I am heartbroken over the side pot deal for you all…I really am.
Our BIG FISH was brought into us by

Lee Endicott

weighing in a nice 3.80 LBS winning him a nice check for $150.00
Our second place $50 side pot winner was once again a name sake duo…the Queens! A check was won by

Kj Queen

and

Jeffrey Queen

for $180.00 which I still have in my possession. If anyone happens to speak to them, let them know I have a check for them.
We have two more weeks for you to qualify for the Phantom on December 1st and 2nd. We will be back at it next SATURDAY the 18th out of Pinnacle Landing and the following week we will fish on BLACK FRIDAY morning to wrap up the fall season. Come on out!!!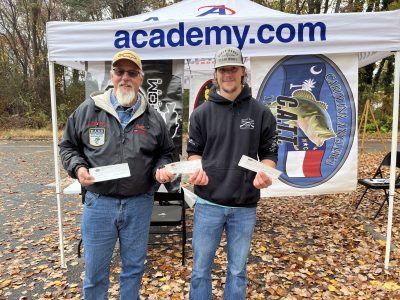 Tom & Luke Bramhall 1st Place with 11.67 lbs!
| | | | |
| --- | --- | --- | --- |
| Team | BF | Weight | Winnings |
| TOM BRAMHALL & LUKE BRAMHALL | 0.00 | 11.67 | $525.00 |
| TIM WARD & TITUS WARD | 0.00 | 11.16 | $175.00 |
| JARRETT FREEZE & CHAYD FREEZE | 0.00 | 10.88 | $125.00 |
| JOHN FREEMAN & JOSEPH FAILE | 3.02 | 10.71 | |
| JOSH RHYNE & KEVIN CANIPE | 0.00 | 10.70 | |
| JEFF QUEEN & KJ QUEEN | 0.00 | 10.50 | $180.00 |
| GATOR MORRIS & DAVID BRIGHT | 0.00 | 10.43 | |
| JASON PADGETT & BRAYDEN PADGETT | 0.00 | 10.10 | |
| JERRY RAMSEY & PATRICK MARSHALL | 2.85 | 9.96 | |
| AUSTIN BLAIR & OLIVIA OSTEEN | 2.71 | 9.95 | |
| ROB DIGH & KEN STAMEY | 3.05 | 9.58 | |
| MICHAEL GAULDIN & CRIS PASSMORE | 0.00 | 8.78 | |
| RUSSELL HOYLE & SETH HARRELL | 0.00 | 8.37 | |
| MARK COMBS & DAVON MCKINNON | 0.00 | 7.99 | |
| MARC LEECH & ZACH LEECH | 3.00 | 7.91 | |
| BENJAMIN MCCOY & CYLE KENNEDY | 0.00 | 7.49 | |
| TOMMY FLEEGLE & SPENCER TAYLOR | 0.00 | 6.07 | |
| TROY SHOOK | 3.16 | 5.58 | |
| BRENT BUFFINGTON | 0.00 | 4.53 | |
| MATT BLANKENSHIIP & COREY ROSINSKY | 0.00 | 4.11 | |
| LEE ENDICOTT | 3.80 | 3.80 | $150.00 |
| ROBERT STILTNER | 0.00 | 0.00 | |
| BILL TAYLOR | 0.00 | 0.00 | |
| MATT MCBEE & CHARLES BROCK | 0.00 | 0.00 | |
| GEORGE MCKNIGHT | 0.00 | 0.00 | |
| BLAKE CONNER & BRAD LIBBY | 0.00 | 0.00 | |
| MARK LONG & CJ GUNTER | 0.00 | 0.00 | |
| ROGER ADAMS | 0.00 | 0.00 | |
| JIMMY LESHOCK & ALEX LESHOCK | 0.00 | 0.00 | |
| KEITH SPEECE & WILLIE NORMAN | 0.00 | 0.00 | |