Next and Last Lake Norman Fall Qualifier is Nov 20 at Pinnacle!
Guys keep in mind our Qualifiers are only $80 per team. Next Fall we will change all the Qualifiers to GOLD and with ONLY 20 teams 1st Place takes home at least $1,000.00! Stay tuned…more news coming!
Dwight & Scott Beattie win Norman with 5 bass weighing 12.79 lbs! They also weighed in the BF at 3.43 lbs!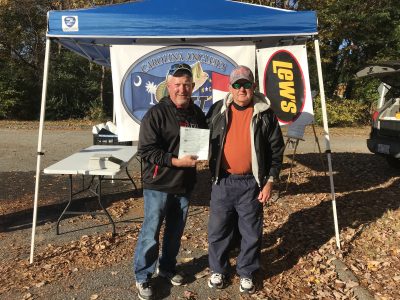 Jake Monti and Samuel Dunson take 2nd with 10.79 lbs! They brought in the 2nd BF also weighing up at 3.31 lbs!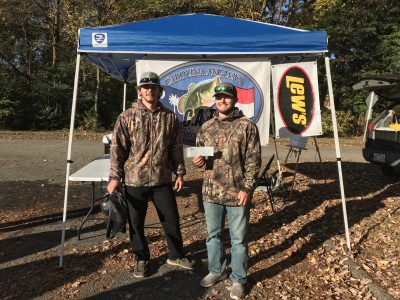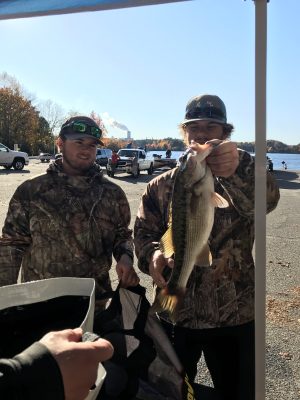 | | | | | |
| --- | --- | --- | --- | --- |
| Team | BF | Weight | Winnings | Points |
| SCOTT BEATTIE – DWIGHT BEATTIE | 3.43 | 12.79 | $527.00 | 110 |
| JAKE MONTI – SAMUEL DUNSON | 3.31 | 10.79 | $208.00 | 109 |
| PAUL TSIOLKAS | 0.00 | 10.25 | | 108 |
| KENNY KANNIPE | 2.51 | 8.29 | | 107 |
| MICHAEL GROVES – WILL HARTINGS | 2.52 | 7.35 | | 106 |
| TODD BARBEE – ZACHARY SCEISI | 0.00 | 5.51 | | 105 |
| MARK MORETZ – NICHOLAS LLOREN | 0.00 | 5.18 | | 104 |
| RANDALL GARDNER / TRENT GOINS | 0.00 | 4.38 | | 103 |
| SHAWN CROSBY – ROBERT BROOKS | 0.00 | 2.52 | | 102 |
| TONY NELSON | 0.00 | 0.00 | | 92 |
| ANDY KEENER | 0.00 | 0.00 | | 92 |
| Total Entrys | | | $880.00 | |
| BONUS $ | | | $125.00 | |
| Total Paid At Ramp | | | $735.00 | |
| Norman 2021 Fall Final Fund | | | $175.00 | |
| 2022 CATT Championship/Phantom Fund | | | $25.00 | |
| 2021 Norman Fall Final Fund Total | | | $660.00 | |