Next and last Lake Norman FALL Qualifier is this coming Saturday Nov 23rd at Pinnacle! We have 60 teams eligible to enter the Final to date and you only have to enter 1 Qualifier to be eligible!
Lucas Helms & Jordan Baker take 1st Place with 5 bass weighing 13.41 lbs!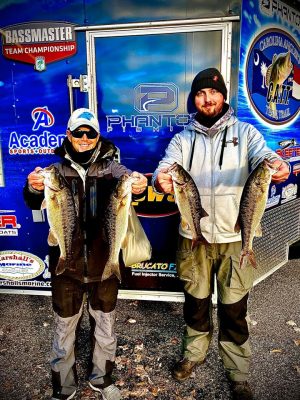 Gene Webster took 2nd  with 12.68 lbs!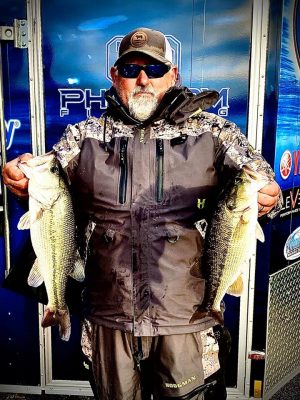 Steve Addington 3rd with $200.00!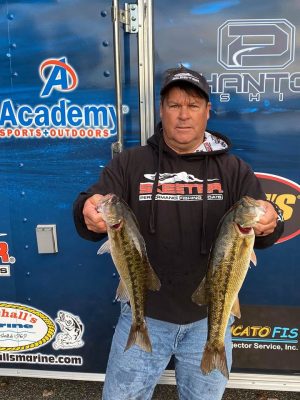 | | | | | |
| --- | --- | --- | --- | --- |
| 22 Teams | BF | Weight | Winnings | Points |
| Lucas Helms – Jordan Baker | 2.97 | 13.41 | $900.00 | 110 |
| Gene Webster | 2.31 | 12.68 | $300.00 | 109 |
| Steve Addington | 3.25 | 12.26 | $200.00 | 108 |
| Aaron Jordan | 3.29 | 12.18 | $166.00 | 107 |
| Tim Chapman – Michael Stevens | 2.90 | 11.76 | | 106 |
| Boo Whitaker – John Miller | 2.82 | 10.88 | | 105 |
| Craig Chambers & Derrick Cummings | 3.28 | 10.87 | | 104 |
| Chris Baumgardner – Jimmy LeShock | 3.22 | 9.93 | | 103 |
| Matt McBee – Matt Haywood | 2.97 | 9.62 | | 102 |
| Maurice Freeze – Rick Poplin | 0.00 | 9.24 | | 101 |
| Roger Hoover – Scott Hamrick | 2.35 | 9.14 | | 100 |
| Mark Morrison – Rodney Lambert | 3.54 | 9.13 | $154.00 | 99 |
| Wendell Ireland – Shane Sharpe | 0.00 | 8.43 | | 98 |
| Greg & Gregory Mauldin | 0.00 | 7.21 | | 97 |
| Kenny Seagle | 0.00 | 6.61 | | 96 |
| Emmaunel Leneau | 0.00 | 5.76 | | 95 |
| Andy Brode – Herb Bammel | 0.00 | 4.66 | | 94 |
| Dale Phillips | 0.00 | 0.00 | | 93 |
| David & Tye Cook | 0.00 | 0.00 | | 93 |
| John Parker – Kenny Hannon | 0.00 | 0.00 | | 93 |
| Jake Moak | 0.00 | 0.00 | | 93 |
| Adam Waters – Dylan Fulk | 0.00 | 0.00 | | 93 |
| Total Entrys | | | $1,760.00 | |
| BONUS $ | | | $400.00 | |
| Total Paid At Ramp | | | $1,720.00 | |
| Norman FALL 2019 Final Fund | | | $360.00 | |
| 2020 CATT Championship/Phantom Fund | | | $50.00 | |
| 2019 Norman Fall Final Fund Total | | | $2,030.00 | |
| 2020 CATT Champ/Phantom  Fund Total | | | $1,605.00 | |