The 2021 PHANTOM OUTDOORS Invitational Classic will take place on Lake Hartwell Nov 5-6 and we are guaranteeing $10,000.00 to 1st Place!
Green Pond Landing & Event Center – 470 Green Pond Rd, Anderson, SC 29625
A team or solo angler must fish 2 CATT events to Qualify! You may fish the Invitational solo or with your partner or alternate partner your team used in any CATT event.
You can get in your 2 events by fishing any CATT Fall 2020,  CATT Spring 2021, CATT Summer 2021 & CATT Fall 2021!
Go to the Division page and tap on 2021 Phantom Outdoor Invitational Classic!
Jerry & Shane Lineberger took 1st Place with 5 bass weighing 12.99 lbs worth $1,125.00!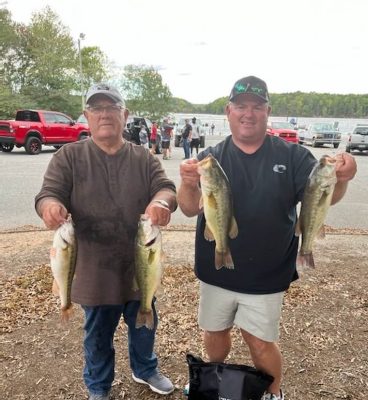 2nd Place went to Jeremy & Sam Beatty with 12.78 lbs!

3rd Hank & Christian Cherry 12.14 lbs!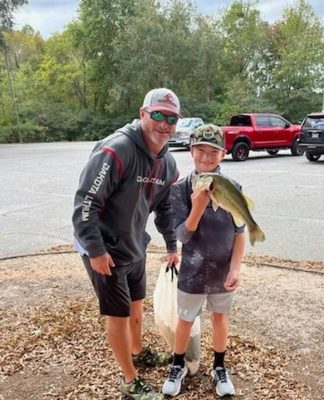 | | | | | |
| --- | --- | --- | --- | --- |
| Team | BF | Weight | Winnings | Points |
| Shane and Jerry Lineberger | 3.65 | 12.99 |   $1,125.00 | 110 |
| Jeremy Beatty and Sam Beatty | 4.76 | 12.78 | $240.00 | 109 |
| Hank and Christian Cherry | 3.47 | 12.14 | $130.00 | 108 |
| Mark Carpenter/Andy Keener | 2.97 | 12.05 | $100.00 | 107 |
| Billy Wright and Grant McPeters | 3.48 | 11.39 | $75.00 | 106 |
| Rodnery Lambert/Mark Morrison | 2.47 | 9.35 | | 105 |
| Bo Whitaker John Miller | 2.47 | 9.35 | | 104 |
| Brandon Gardner/Mike Keiser | 3.59 | 9.03 | | 103 |
| Scott and Dwight Beattie | 2.73 | 8.88 | | 102 |
| Keith Westrick and Kenny Kanip | 0.00 | 8.65 | | 101 |
| Keith Speece/Travis O'quinn | 2.55 | 8.61 | | 100 |
| Derek Livingston and Brittany Livingston | 0.00 | 8.27 | | 99 |
| Ray and Rye Croft | 0.00 | 6.14 | | 98 |
| Ryan Shoaf | 2.19 | 4.70 | | 97 |
| Doug and Josh Bejornson | 2.22 | 3.51 | | 96 |
| Randell Gardner/Trent Goins | 0.00 | 1.18 | | 95 |
| Tony Nelson | 0.00 | 0.00 | | 85 |
| Jason Land | 0.00 | 0.00 | | 85 |
| Russel Hoyle | 0.00 | 0.00 | | 85 |
| Todd Barber/Zach Scelsi | 0.00 | 0.00 | | 85 |
| Larry Fleeman/Brad Kendrick | 0.00 | 0.00 | | 85 |
| Derek Cummings/Craig Chambers | 0.00 | 0.00 | | 85 |
| Kevin Canipe | 0.00 | 0.00 | | 85 |
| Jonathan Webster and Chase Johnson | 0.00 | 0.00 | | 85 |
| Shawn Crosby | 0.00 | 0.00 | | 85 |
| Total Entrys | | | $1,250.00 | |
| BONUS $ | | | $500.00 | |
| Total Paid At Ramp | | | $1,670.00 | |
| Norman 2021 Fall Final Fund | | | $215.00 | |
| 2022 CATT Championship/Phantom Fund | | | $25.00 | |
| 2021 Norman Fall Final Fund Total | | | $0.00 | |
| 2022 CATT Championship/Phantom Total | | | $0.00 | |