Next Lake Norman Fall Qualifier is Oct 16 at Pinnacle! Tap on the link below to view the Fall Norman schedule!
Also guys we will have a Black Friday Open at Norman launching from Pinnacle! $60 Entry and $25 optional Side Pot!
The 2021 PHANTOM OUTDOORS Invitational Classic will take place on Lake Hartwell Nov 5-6 and we are guaranteeing $10,000.00 to 1st Place!
Green Pond Landing & Event Center – 470 Green Pond Rd, Anderson, SC 29625
A team or solo angler must fish 2 CATT events to Qualify! You may fish the Invitational solo or with your partner or alternate partner your team used in any CATT event.
You can get in your 2 events by fishing any CATT Fall 2020,  CATT Spring 2021, CATT Summer 2021 & CATT Fall 2021!
Go to the Division page and tap on 2021 Phantom Outdoor Invitational Classic!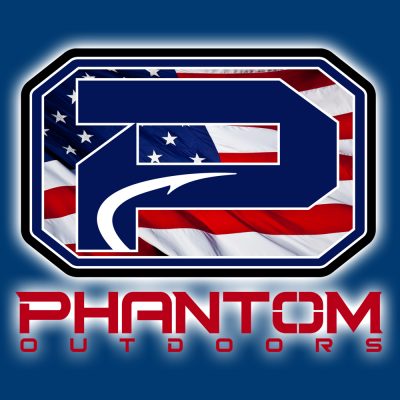 Use PHANTOMCATT15 at checkout and earn 15% off your next Phantom Gear order
We had 20 teams enter the 1st Norman Fall Qualifier! As the weather cools the fishing will get hot! Come join us!
Jeremy & Sam Beatty took 1st Place with 5 bass weighing 12.27 lbs! They earned $875.00!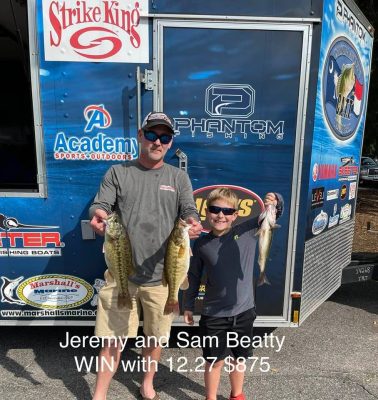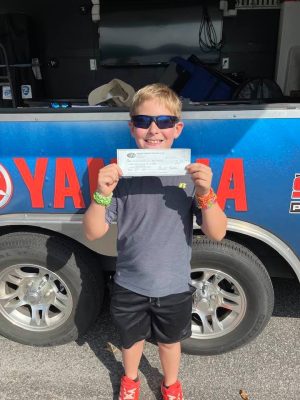 2nd Place went to Hunter Harwell  with a limit weighing 11.72 lbs!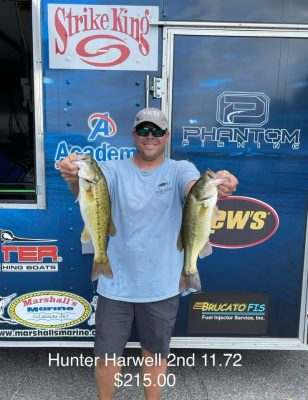 Paul Tsiolkas finished 3rd with 11.26 lbs!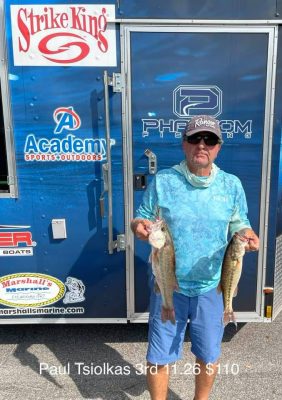 Jason Land & Bryson Garland claimed the last paying place with 11.03 lbs!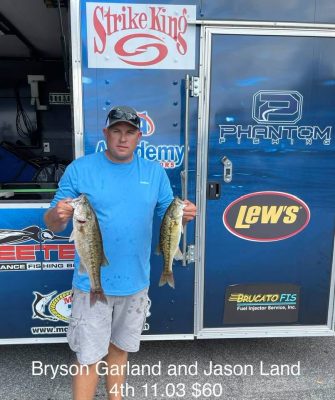 Trent Goin earned a $100 Lews/Strike King Gift Card!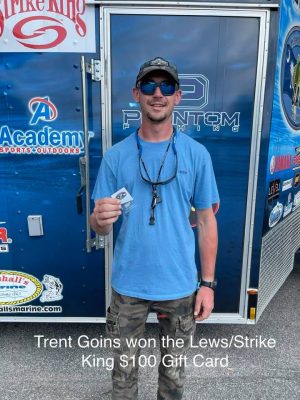 | | | | | |
| --- | --- | --- | --- | --- |
| Team | BF | Weight | Winnings | Points |
| Jeremy Beatty – Sam Beatty | 3.41 | 12.27 | $875.00 | 110 |
| Hunter Harwell | 2.60 | 11.72 | $215.00 | 109 |
| Paul Tsiolkas | 2.84 | 11.26 | $110.00 | 108 |
| Jason Land – Bryson Garland | 3.29 | 11.03 | $60.00 | 107 |
| Boo Whitaker – John Miller | 3.82 | 10.69 | $100.00 | 106 |
| Scott Beattie – Dwight Beattie | 3.19 | 10.31 | | 105 |
| Dale Phillips | 2.66 | 10.20 | | 104 |
| Russell Hoyle | 0.00 | 9.35 | | 103 |
| Matt Stout | 2.69 | 9.03 | | 102 |
| Steve Addington – Mike Seawright | 2.83 | 8.98 | | 101 |
| Derek Cummings – Jack Pollio | 2.69 | 8.76 | | 100 |
| Lee Endicott – Travis Donaldson | 0.00 | 7.17 | | 99 |
| Derick Livingston – Kris Williams | 0.00 | 4.58 | | 98 |
| Mike Kiser | 0.00 | 3.97 | | 97 |
| Trent Goins – Randall Gardner | 0.00 | 3.75 | | 96 |
| Doug Bejornson – Josh Bejornson | 3.15 | 3.15 | | 95 |
| Ryan Shoaf | 0.00 | 0.00 | | 85 |
| Rick Corn | 0.00 | 0.00 | | 85 |
| Bobby Gill | 0.00 | 0.00 | | 85 |
| David Cooke – Ty Cooke | 0.00 | 0.00 | | 85 |
| Total Entrys | | | $1,200.00 | |
| BONUS $ | | | $475.00 | |
| Total Paid At Ramp | | | $1,360.00 | |
| Norman FALL 2021 Final Fund | | | $115.00 | |
| 2021 CATT Championship/Phantom Fund | | | $0.00 | |
| 2021 Norman Fall Final Fund Total | | | $115.00 | |
| 2021 CATT Champ/Phantom  Fund Total | | | $0.00 | |