The Lake Norman Open Series is brought to you by Level Performance Rods!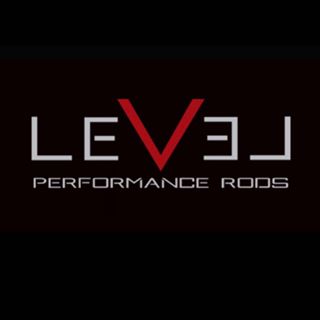 Next Lake Norman Open is March 7th at Pinnacle!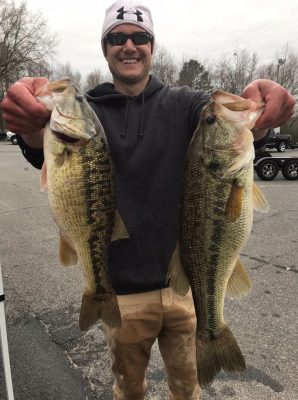 Tj Rumpj smacked um this past weekend on Lake Norman! TJ weighed in 20 lbs even to take the win!
Cole Blythe & Adam Witas weigh in the BF at 5 lbs even!
Mike Kiser & David Cheek won the BONUS $

| | | | |
| --- | --- | --- | --- |
| Team | BF | Weight | Winnings |
| TJ RUMPF | 4.86 | 20.00 | $500.00 |
| DANNY MASON / LIONEL MASON | 4.88 | 17.16 | $260.00 |
| COLE BLYTHE / ADAM WITAS? | 5.00 | 16.16 | $290.00 |
| MIKE KISER / DAVID CHECK | 0.00 | 15.41 | $510.00 |
| JOSHUA BENGE | 0.00 | 13.91 | $90.00 |
| ISRAEL GIBSON / GRANT MCPETERS | 0.00 | 13.43 | |
| JEFF WINGLER / TRATHEN DOLLAR | 4.47 | 12.99 | |
| WYATT HAMMOND / HUNTER HERNANDEZ | 0.00 | 12.81 | |
| DARRYL BROWN / TOM MCCOMBS | 0.00 | 12.76 | |
| DARREN GAY / JOE MILLER | 2.89 | 12.68 | |
| JOHN FREEMAN / JOSEPH FAILE | 0.00 | 11.51 | |
| CHRIS VANDYKE / ADAM PARKER | 0.00 | 10.31 | |
| ROBERT PORTER / MATT WILLIS | 2.74 | 10.27 | |
| ALLEN TUTTLE / WESLEY TUTTLE | 0.00 | 10.04 | |
| JASON BARNES | 0.00 | 9.67 | |
| DAVID BEARD / KENNY BEARD | 0.00 | 8.62 | |
| MIKE BARBER / MELANIE DENNIS | 0.00 | 7.18 | |
| KEVIN FARLEY / LANDON FARLEY | 0.00 | 6.31 | |
| MICHAEL MINKEN | 0.00 | 0.00 | |
| DALE PHILLIPS | 0.00 | 0.00 | |
| PAUL TSIOLKAS / ANTHONY TSIOLKAS | 0.00 | 0.00 | |
| CHAD SAWYER / DERICK JOHNSON | 0.00 | 0.00 | |
| MATT STARK | 0.00 | 0.00 | |
| TODD BARBEL / JOE SWAIN | 0.00 | 0.00 | |
| JOE NYSTROM / FONDA SETSER | 0.00 | 0.00 | |
| LEE ENDICOTT | 0.00 | 0.00 | |
| KEITH SPEECE / WILL MITCHELL | 0.00 | 0.00 | |
| MATT MCBEE / MATT HAYWOD | 0.00 | 0.00 | |