CATT Lake Norman results from Saturday July 25!
Had 10 brave boats come out and "weather" the conditions Saturday. We paid out top two.
In first place weighing in five fish at 11.48 LBS for $250.00, also with big fish weighing 4.17 LBS paying out $50.00 and also winning the side pot $175.00 for a total days earnings of $475.00 was Scott Beattie and Keith Kanipe. In second place for a days winnings of $110.00 with a total weight of 10.11 LBS was the team of Reid McGinn and Maurice Barnett. Congrats to you all.
Please be on the look out in the coming weeks for our updated fall schedule. I will also post here once it has been determined.
Thanks to all for participating this spring and summer through all of the trials and tribulations. It was a pleasure working for all of you!
See y'all in the fall!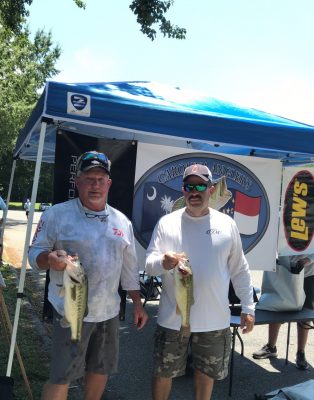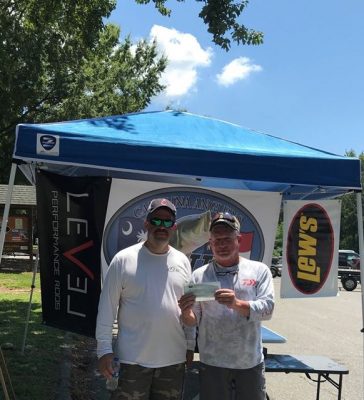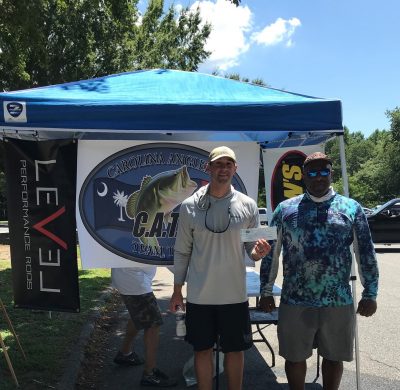 | | | | |
| --- | --- | --- | --- |
| Teams | BF | Weight | Winnings |
| Scott Beattie – Kenneth Kanipe | 4.17 | 11.48 | $475.00 |
| Reid McGinn – Maurice Bennett | 0.00 | 10.11 | $110.00 |
| Chris Baumgardner – Eric Weir | 2.53 | 9.89 | |
| Jake Monit – Loagn Anderson | 0.00 | 9.85 | |
| Brent Whitt – Alvin Shaw | 3.62 | 9.36 | |
| TJ Rumpf | 2.86 | 7.61 | |
| Luke Clark | 3.51 | 6.49 | |