Next Lake Norman Open is June 20 at Pinnacle Access! $60 entry Optional $25 Side Pot NO MEMBERSHIP!
You can Qualify to enter the 2020 CATT Academy Championship on Kerr Lake Nov 7-8, 2020 $10,000 1st Place! ALl you have to do is enter 2 Lake Norman Opens and you're qualified!

We had a great crowd this past Saturday! Roger Hoover came out on top with 5 bass weighing 14.04 lbs and he also weighed in the BF at 3.90 lbs! All total Roger collected $1,170.00!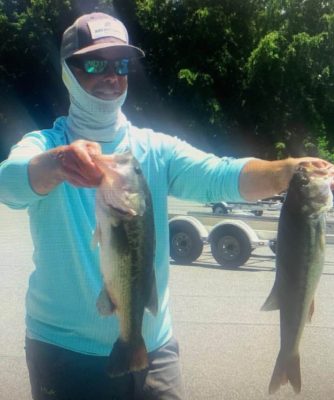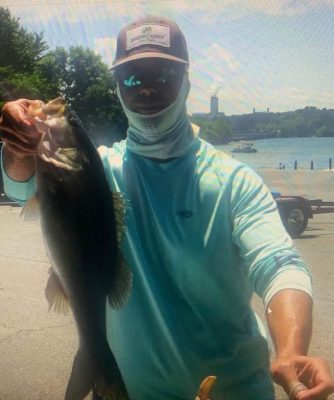 | | | | |
| --- | --- | --- | --- |
| 24 Teams | BF | Weight | Winnings |
| ROGER HOOVER | 3.90 | 14.04 | $1,170.00 |
| MICHAEL SMITH | 3.82 | 13.52 | $235.00 |
| AARON DIGH / NOLAN SAUNDERS | 0.00 | 11.73 | $125.00 |
| STEVE ADDINGTON | 2.67 | 11.62 | $75.00 |
| JASON EAKER / MIKE SEAWRIGHT | 3.27 | 11.32 | |
| NATHAN WEBBER / BRYAN JONES | 3.47 | 10.70 | |
| AUSTIN BUCHANAN / RYAN GERAYHTY | 0.00 | 10.32 | |
| CHRIS GRAHAM / RICKY BYRD | 0.00 | 10.21 | |
| SHANE SHARPE / WILL MITCHELL | 0.00 | 10.10 | |
| ALAN WHITIKER / JOHN MILLER | 0.00 | 9.77 | |
| CHRIS BROWN | 0.00 | 7.73 | |
| DAVID BEARD / KENNY BEARD | 0.00 | 6.83 | |
| MIKE STEPHENS / CHRIS CARNES | 0.00 | 6.39 | |
| TYRELL COLLINS / ERIC TESTERMAN | 0.00 | 4.61 | |
| JESUS LOACES / TRACY MCCREARY | 0.00 | 0.00 | |
| HAROLD WITHERS / TY TRAVIS | 0.00 | 0.00 | |
| LARRY YANCEY / BOBBY YOUNG | 0.00 | 0.00 | |
| JODY JONES | 0.00 | 0.00 | |
| MARC MORRISON / MONICA MORRISON | 0.00 | 0.00 | |
| JIMMY LESHOCK / CHRIS BAUMGARDNER | 0.00 | 0.00 | |
| AARON JORDAN | 0.00 | 0.00 | |
| MIKE COLLIER / MAJOR COLLIER | 0.00 | 0.00 | |
| DANNY MASON / LIONEL MASON | 0.00 | 0.00 | |
| NATHAN MCGEATHY / ERIC V. | 0.00 | 0.00 | |