Next up on Lake Norman CATT Fall Qualifier Oct 31st. The next Norman Open is November 22 at Pinnacle!
Use CATT15 at check out and earn 15%b off your Ignite Baits! Click on the logo to visit their webiste!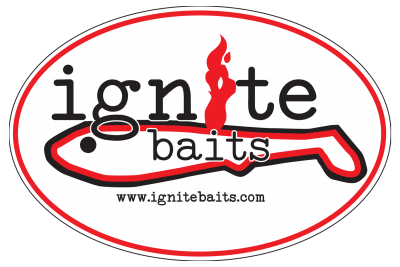 Great crowd with 24 teams entering! Aaron Jordan and Adam Locklear took 1st place worth $1,145.00! with a limit weighing 12.29 lbs!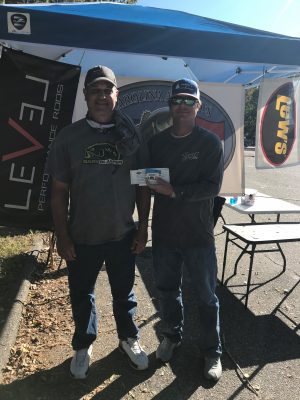 Steve Addington & Scott Beattie were 2nd with 11.15 lbs!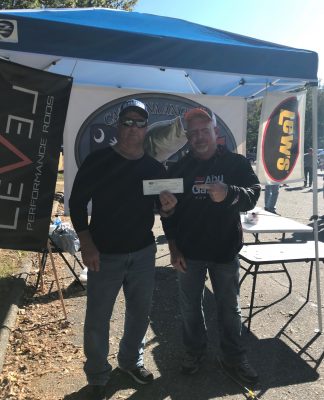 Dylan Smith & Kelly Logan finished 3rd with 10.97 lbs!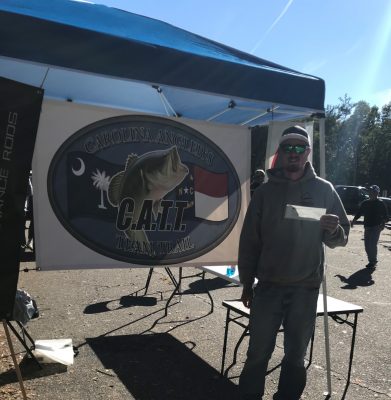 | | | | |
| --- | --- | --- | --- |
| 24 Teams | BF | Weight | Winnings |
| AARON JORDAN / ADAM LOCKLER | 3.10 | 12.29 | $1,145.00 |
| STEVE ADDINGTON / SCOTT BEATTIE | 2.96 | 11.15 | $235.00 |
| DYLAN SMITH / KELLY LOGAN | 3.03 | 10.97 | $125.00 |
| ROGER HOOVER / SCOTT HAMRICK | 2.65 | 9.72 | $75.00 |
| MATT STOUT | 0.00 | 9.39 | |
| MATT DRAKE / SHANE WALLACE | 2.37 | 8.26 | |
| JOHN QUESINBERRY / ALLEN EARKER | 0.00 | 8.25 | |
| LEE ENDICOTT / TRAVIS DAWSON | 2.83 | 7.38 | |
| KC CHOOSAKUL / TIMOTHY PENHOLLOR | 0.00 | 7.21 | |
| CHUCK DOUTHIT | 0.00 | 6.64 | |
| RM PARKER / COREY GIBSON | 0.00 | 6.60 | |
| CHRIS HAAS / JESSE BOWEN | 0.00 | 6.36 | |
| SCOTT ROBESON / DOUG HOUDGENS | 0.00 | 6.11 | |
| MATT STARK / ATTICUS STARK | 0.00 | 5.39 | |
| EDDY MORGAN | 0.00 | 5.31 | |
| LARRY FLEEMAN | 0.00 | 4.25 | |
| LARRY HOUSER | 0.00 | 0.00 | |
| MARC MORRISON / TREY CLYBURN | 0.00 | 0.00 | |
| SHANE SHARPE / WILL MITCHELL | 0.00 | 0.00 | |
| MARC PROCTOR / NORM LOWE | 0.00 | 0.00 | |
| JAMES MARTIN | 0.00 | 0.00 | |
| DAVID RAY / RUSSELL RAY | 0.00 | 0.00 | |
| MIKE STEPHENS | 0.00 | 0.00 | |
| LARRY YANCEY / DANNY MASON | 0.00 | 0.00 | |