It was cold Saturday on Lake Robinson for sure! Lake Robinson can be competitive and it was!
Mike Byrd & Clint Byrd weighed in 5 bass weighing 11.47 lbs and took home $1,670.00!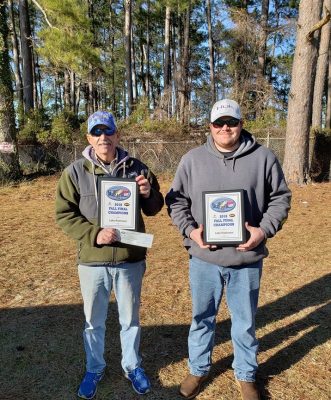 2nd went to to Todd Butler & Chad Gainey with 9.21 lbs! They also won the points!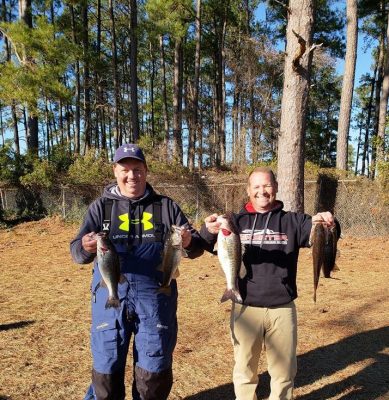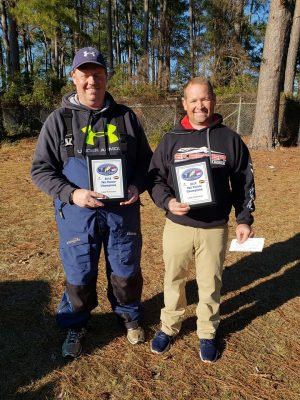 Freddie Gibbs weighed in the Lews BF and took home $505.00 plus a Lews Mach II Speed Spool Baitcast Reel!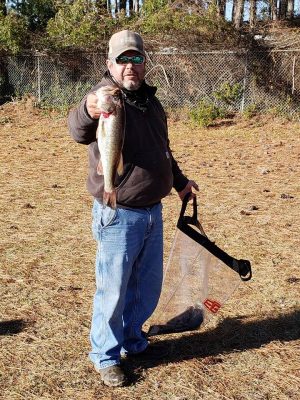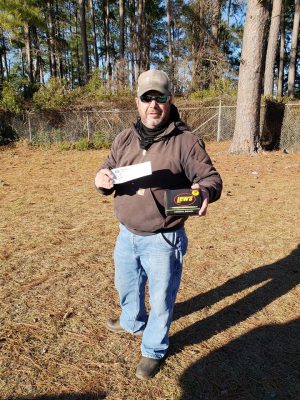 Ryan West & Randy Crowley were 4th
| | | | |
| --- | --- | --- | --- |
| | Big | Total | |
| 15 Teams | Fish | Weight | Winnings |
| Mike Byrd/Clint Byrd $$ | 2.81 | 11.47 | $1,670.00 |
| Todd Butler/Chad Gainey 2nd BF | 2.94 | 9.21 | $845.00 |
| Freddie Gibbs   BF | 3.11 | 8.71 | $505.00 |
| Ryan West/Randy Crowley | 1.96 | 8.04 | |
| Jeffrey Furr/Tommy Toskiski | 1.90 | 7.41 | |
| Justin Gainey/Allen Matthews | 1.74 | 7.24 | |
| Jimmy McFarland/Calvin Griggs | 0.00 | 7.21 | |
| Jason Murdock/Gene Winburn | 0.00 | 6.98 | |
| Ken Lawhon/Tim Garrison | 0.00 | 6.92 | |
| Scott McLamb/Miles Hair | 2.31 | 6.87 | |
| Eric Williamson/Trey Hunter | 0.00 | 6.47 | |
| Tanner Fletcher/Timothy Faile | 0.00 | 6.18 | |
| Roby Wyatt/Mike Prytula | 0.00 | 5.56 | |
| James Bond/Allen Varner | 0.00 | 5.30 | |
| Don Hall/Shon Fales | 0.00 | 4.64 | |
| Total Entrys | | | $1,680.00 |
| BONUS $ | | | $240.00 |
| Robinson Fall Final Fund | | | $1,110.00 |
| Total Paid At Ramp | | | $3,020.00 |
| Total Paid Fall 2018 Lake Robinson | | | $6,240.00 |