The weights are tight on Robinson! Come on out next week and join us!
Ken Lawhon & Tim Garrison win with 11.35 lbs and take the 1st BF at 359 lb! They collected $681.00!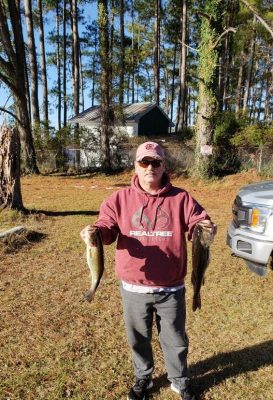 2nd went to Todd Butler & Chad Gainey with 10.13 lbs!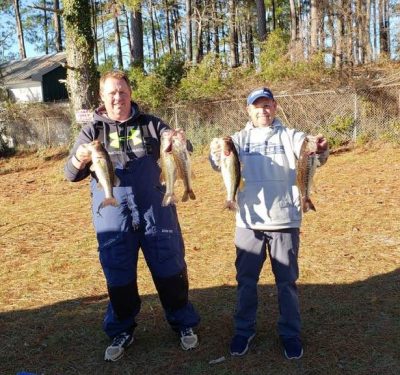 Use this code PHANTOMCATT15 and receive 15% off your next order!
| | | | | |
| --- | --- | --- | --- | --- |
| | Big | Total | | |
| 13 Teams | Fish | Weight | Winnings | Points |
| Ken Lawhon/Tim Garrison | 3.59 | 11.35 | $681.00 | 110 |
| Todd Butler/Chad Gainey | 0 | 10.13 | $200.00 | 109 |
| Ryan West/Randy Crowley | 0 | 9.27 | | 108 |
| Freddie Gibbs/Clark Gibbs | 0 | 9.17 | | 107 |
| Mike Byrd/Clint Byrd | 2.21 | 9.03 | | 106 |
| Thad Driggers | 0 | 8.41 | | 105 |
| Calvin Griggs/Jimmy McFarlen | 2.74 | 8.39 | | 104 |
| Don Hall/Shon Fales | 3.48 | 7.71 | $39.00 | 103 |
| Scott McLamb/Miles Hair | 0 | 7.38 | | 102 |
| Shawn Hicken/Jody Sykes | 0 | 7.09 | | 101 |
| Tony Amerson/Hillary Pratt | 0 | 5.65 | | 100 |
| James Bond/Allen Varner | 0 | 5.25 | | 99 |
| Gene Winburn/Jason Murdock | 0 | 3.82 | | 98 |
| Total Entrys | | | $1,040.00 | |
| BONUS $ | | | $200.00 | |
| Total Paid At Ramp | | | $920.00 | |
| Robinson 2018 Fall Final Fund | | | $310.00 | |
| 2019 CATT Championship Fund | | | $10.00 | |
| 2018 Robinson Fall Final Fund Total | | | $560.00 | |
| 2019  CATT Championship Fund Total | | | $2,450.00 | |