Next Wateree Open is July 18 at Clearwater Cove Marina!
Use PHANTOMCATT15 at check out and earn 15% off your order! Click on the logo to shop Phantom Outdoor Gear!

Jacob & Jeff Norris win with 15.68 lbs worth $1,145.00! They also are in the point lead! Great job guys!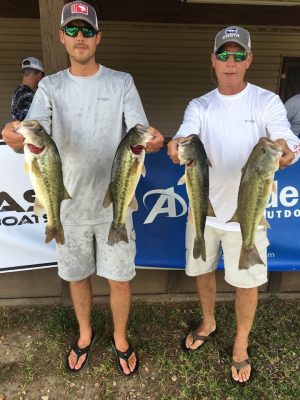 2nd went to Tanner & Alan Fletcher with a limit weighing 13.92 lbs!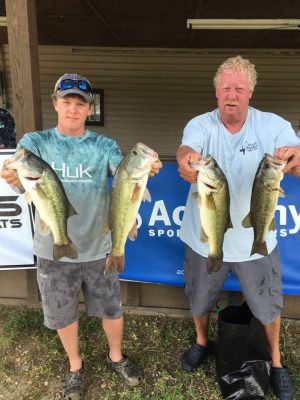 Erick Jeter & Chad Hastings claimed 3rd with 13.83 lbs!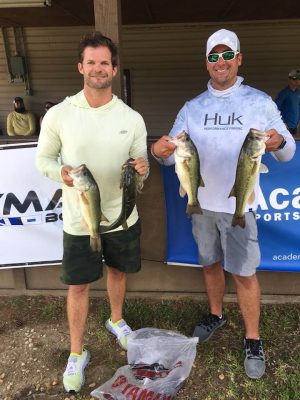 David Ethridge & Max Price finished 4th with 13.63 lbs!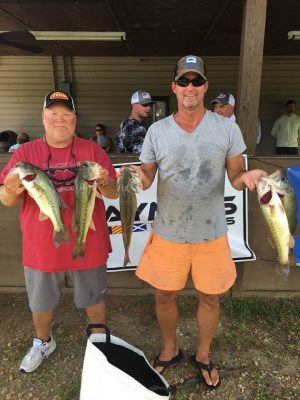 Mike Ware & Bryan Holmes too the last money paying spot with 13.60 lbs!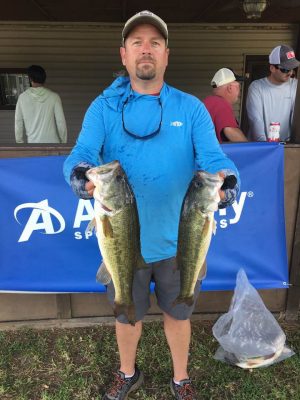 Chad Rabon & Walt Almond finished 1 place out of the money with 12.48 lbs!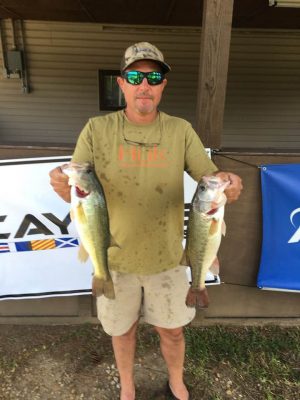 25 Teams
BF
Weight
Winnings
Points
Jeff + Jacob Norris
3.80
15.68
$1,145.00
110
Alan + Tanner Fletcher
3.89
13.92
$380.00
109
Chad Hastings + Erick Jeter
3.28
13.83
$230.00
108
Max Price + David Ethridge
3.19
13.63
$170.00
107
Bryan Holmes + Mike Ware
3.76
13.60
$120.00
106
Chad Rabon + Walt Almond
2.62
12.48
105
Timmy Bowers + Brandon Bowers
3.18
12.37
104
Paul Wells + Greg Sigmon
3.32
12.15
103
Chad Gainey + Mack Kitchens
3.48
11.66
102
Brad Petway + Jerry Freezon
3.41
11.52
101
Pete Sherbert + Kevin Crane
3.70
11.35
100
Steve Phillips
4.07
11.21
$75.00
99
Chad Sims
4.33
11.18
$175.00
98
Tim Haven + Craig Haven
2.46
10.85
97
Wesley Bariveau + Randall Bariveau
2.55
10.54
96
Barry Brown + Dylan Griggs
3.67
10.15
95
Jody Jones
3.86
9.24
94
Cody Collins + Mike King
3.29
9.06
93
Fredrick Corn + Sam Patterson
2.43
7.59
92
Jay Adams
3.23
7.56
91
Garret Brown + Joey King
2.63
7.21
90
Greg Corvin + Scott Floyd
2.52
4.41
89
DJ Bullock + Parrish Deans
1.06
1.06
88
Trent McLaughlin + Jeff Reynolds
0.00
0.00
87
Walter Knotts + Walter Coker
0.00
0.00
87
2020 Wateree Open Final Fund
$420.00
2020 Wateree Open Final Fund Total
$1,235.00
2020 Wateree Open Point Fund
$880.00
**2019 Point Winners Free Entry
2020 Pt Winners Receive Free Entry 2021
Teams 2-6 In Points Receive $$