So far we have $3,565.00 in the Water Open Final Fund and a total of $1,500.00 in Point money to be handed it out at the Wateree Open Final November 23rd! You had top enter at least 6 Opens to be eligible to enter the Wateree Open Final! If you entered 10 Opens your entry fee is waived at the Open Final!
The Team that wins the 2019 Wateree Open Points will fish the entire 2020 Wateree Opens Free! Michael Richardson & Shane Cantley are well on their way to doing just that with the win Saturday at Wateree! Michael & Shane weighed in 5 bass at 15.50 lbs and took home $845.00!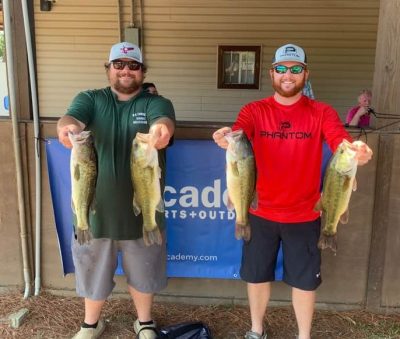 Sam Hopkins was 3rd with 5 bass weighing 13.30 lbs!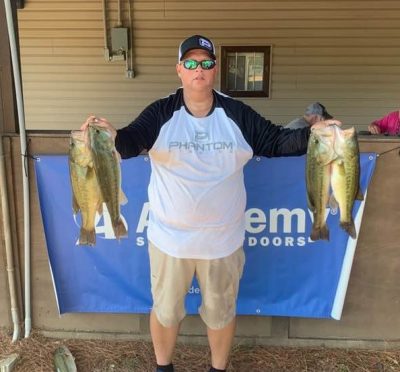 Use PHANTOMCATT15 at check out and receive 15% off your order! Click on the Phantom logo to visit their site!

| | | | | |
| --- | --- | --- | --- | --- |
| | Big | Total | Total | |
| 16 Teams | Fish | Weight | Winnings | Points |
| Michael Richardson – Shane Cantley | 4.26 | 15.50 | $845.00 | 110 |
| Brett Collins – Brad Petway | 3.88 | 14.02 | $250.00 | 109 |
| Sam Hopkins – Craig Mathews | 2.77 | 13.30 | $110.00 | 108 |
| Greg Sigmon – Jeff Reynolds | 3.99 | 12.10 | | 107 |
| David Ethridge – Butch Williams | 3.94 | 10.81 | | 106 |
| Steve Phillips | 3.07 | 7.28 | | 105 |
| Tim Haven – Craig Haven | 0.00 | 6.62 | | 104 |
| Jerry Freezon | 4.54 | 4.54 | $105.00 | 103 |
| Allen Fletcher | 0.00 | 3.48 | | 102 |
| Scott Floyd – Bob Weaver | 1.78 | 3.25 | | 101 |
| Garrett Brown – Doug Brown | 1.95 | 1.95 | | 100 |
| Walter Knotts – Wayne Cook | 0.00 | 0.00 | | 99 |
| Mike Peach | 0.00 | 0.00 | | 99 |
| Jimmy McFarland | 0.00 | 0.00 | | 99 |
| Jason McCoy – Buddy Hartis | 0.00 | 0.00 | | 99 |
| Jordan Weaver – Chase Daniels | 0.00 | 0.00 | | 99 |
| 2019 Wateree Open Final Fund | | | $340.00 | |
| 2019 Wateree Open Final Fund Total | | | $3,565.00 | |
| 2019 Wateree Open Point Fund | | | $1,500.00 | |
| **2018 Point Winners Free Entry | | | | |
| 2019 Pt Winners Receive Free Entry 2020 | | | | |
| Teams 2-6 In Points Receive $$ | | | | |