Use PHANTOMCATT15 and receive 15% off your next order!
Next Wateree CATT is this Saturday Feb 23 at Clearwater Cove Marina!
Scott Williams & Robbie English win a tough day at Lake Wateree with 5 bass weighing 15.82 lbs!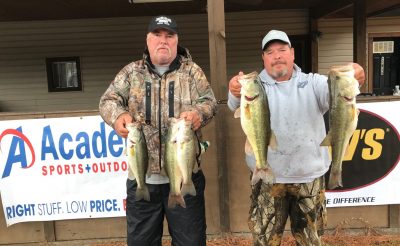 2nd Place was secured by RB Blackmon & Matt Nettles with 14.00 lbs!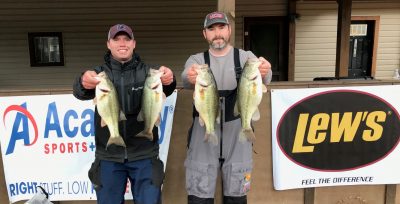 Jeffrey Furr and Chad Gainey claimed 3rd with 11.01 lbs!
Donald Wells & Paul wells with some nice Wateree Bass!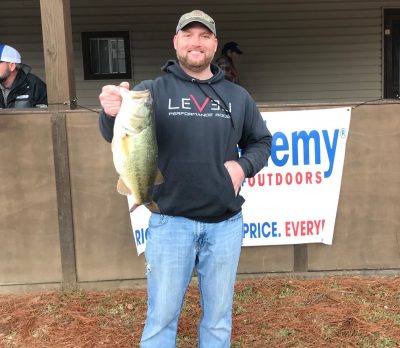 Big
Total
20 Teams
Fish
Weight
Winnings
Points
Scott Williams – Robbie English
4.77
15.82
$1,140.00
110
Matt Nettles – RB Blackmon
3.72
14.00
$275.00
109
Chad Gainey – Jeffrey Furr
2.82
11.01
$125.00
107
Steven Walker – Barry Brown
3.56
10.99
$100.00
108
Donald Wells – Paul Wells
4.34
10.55
106
Jacob Norris – Jeff Norris
3.60
9.96
105
Jason McCoy – Casey Stevens

4.60

9.59
$60.00
104
Mark Healon – Tony Truitt
3.46
7.98
103
Shane Cantley – Michael Richardson
4.42
6.94
102
David F Canupp & David L Canupp
0.00
5.43
101
Kyle Westerman – Windy Horrell
3.98
3.98
100
Allen Fletcher – Donald Hinson
0.00
3.13
99
Mike King – Lewis Thompson
0.00
2.95
98
Butch Williams – David Ethridge
0.00
2.85
97
Mike Ware – Bryan Holmes
0.00
0.00
96
Bob Weaver – Scott Floyd
0.00
0.00
96
Max Price – Brent Neal
0.00
0.00
96
Kirk Crump – Eric Dry
0.00
0.00
96
Ronnie Crapps – Jason Pelfrey
0.00
0.00
96
Jim Davis – Mike Allman
0.00
0.00
96
Total Entrys
$1,600.00
BONUS $
$500.00
Total Paid At Ramp
$1,700.00
Wateree 2019 Spring Final Fund
$320.00
2019 CATT Championship Fund
$50.00
2019 Wateree Spring Final Fund Total
$320.00
2019  CATT Championship Fund Total
$2,805.00