Next up is the 2021 Summer Final on Lake Wateree July 17th at Clearwater Cove Marina!
Walt Almond & Chad Rabon took the win with 5 bass weighing 16.75 lbs! They collected $750.00!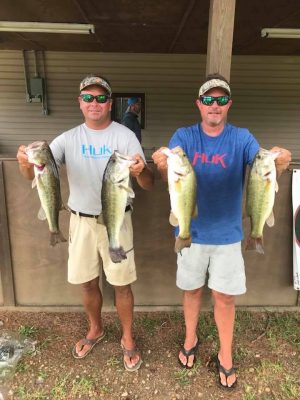 Jeff & Jacob Norris claimed 2nd with 15.88 lbs and also won the Wateree Summer Points and will fish the Final free!

Patrick Williams finished 3rd with 13.87 lbs!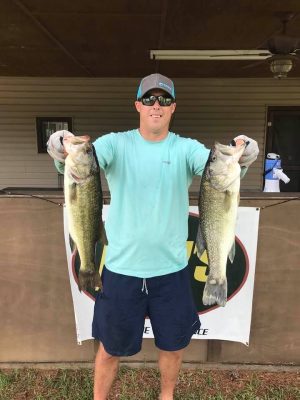 Mike King & Mark Healon weighed in the BF at 4.62 lbs!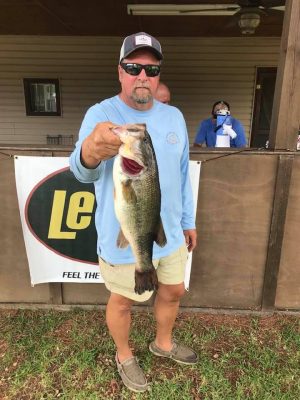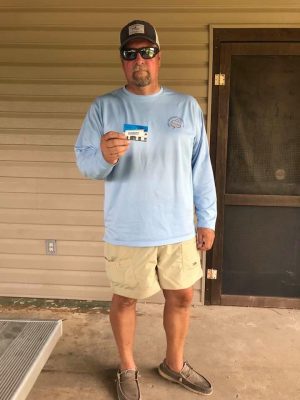 | | | | | |
| --- | --- | --- | --- | --- |
| Team | BF | Weight | Winnings | Points |
| Chad Rabon & Walt Almond | 3.73 | 16.75 | $750.00 | 110 |
| Jeff Norris & Jacob Norris | 4.26 | 15.88 | $242.00 | 109 |
| Patrick Williams | 4.00 | 13.87 | | 108 |
| Jeffrey Furr & Todd Butler | 4.10 | 13.82 | | 107 |
| Butch Williams & Sonny Beam | 3.57 | 10.88 | | 106 |
| Jason Ries & Roger McKee | 4.05 | 10.32 | | 105 |
| Brad Petway & Jerry Freezon | 2.51 | 8.75 | | 104 |
| Mike King & Mark Healon | 4.62 | 6.18 | $98.00 | 103 |
| Pat Whaley | 0.00 | 2.79 | | 102 |
| Robert Pierce & Brett Jones | 0.00 | 1.15 | | 101 |
| Steve Phillips | 0.00 | 0.00 | | 91 |
| Bob Weaver & Scott Floyd | 0.00 | 0.00 | | 91 |
| Jay Adams | 0.00 | 0.00 | | 91 |
| Michael Richardson & Dennis Hornsby | 0.00 | 0.00 | | 91 |
| Total Entrys | | | $1,120.00 | |
| BONUS $ | | | $300.00 | |
| Total Paid At Ramp | | | $1,090.00 | |
| 2021 Wateree Summer Final Fund | | | $250.00 | |
| 2021 CATT Championship/Phantom Fund | | | $0.00 | |
| 2021 Wateree Summer Fund Total | | | $1,395.00 | |
| 2021 CATT Championship/Phantom Fund Total | | | $0.00 | |