Next Lake Wateree Summer CATT is July 18 at Clearwater Cove Marina!
Guys check out Ignite Baits! Great quality hand poured swim baits! We will be awarding some of these at CATT events! Click on the Ignite logo to view their swim baits!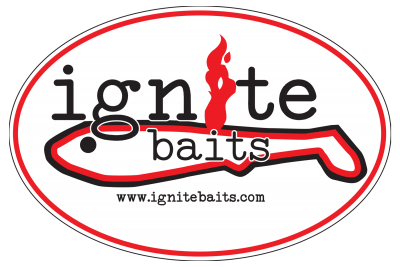 Jeff & Jacob Norris have been on em lately and they continue to lay the smack down on some Wateree Largemouth! Jeff & Jacob brought in a 5 bass limit weighing 18.26 lbs out distancing 2nd place by almost 3 lbs! They took home $1,125.00!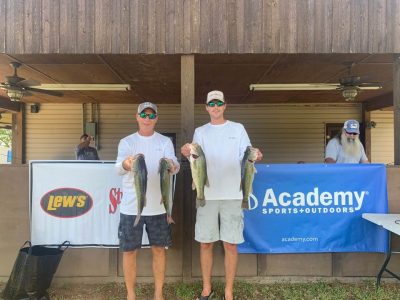 2nd Place went to Chad Gainey & Mack Kitchens with a limit weighing 15.42 lbs!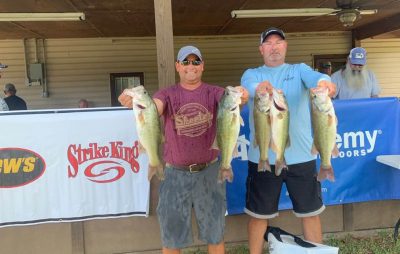 Tony Price & Keith Porter finished 3rd with 14.64 lbs!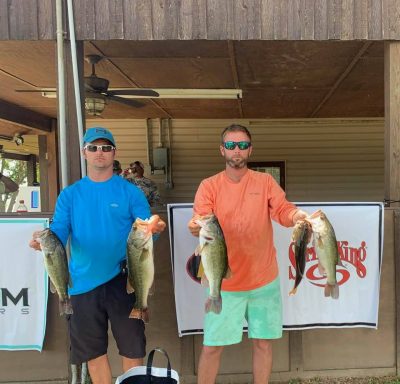 Mike King & Cody Collins 4th 13.49 lbs!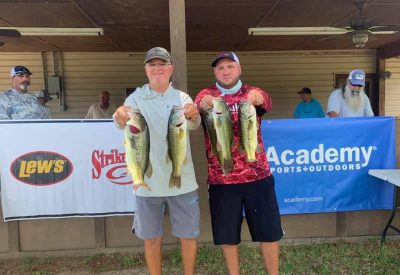 Paul Wells & Greg Sigmon took 5th with 13.26 lbs!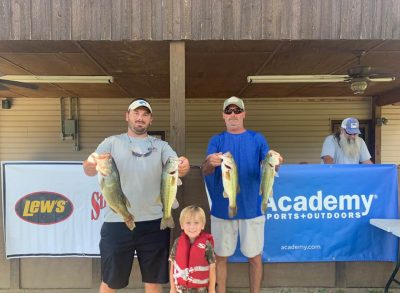 1st Academy BF went to Kevin & Jacob Compton weighing up at 4.24 lbs! They received $175.00 PLUS an Academy $25 Gift Card!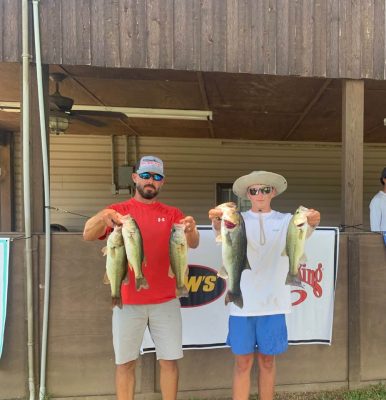 | | | | | |
| --- | --- | --- | --- | --- |
| 25 Teams | BF | Weight | Winnings | Points |
| Jacob Norris – Jeff Norris | 4.19 | 18.26 | $1,125.00 | 110 |
| Chad Gainey – Mack Kitchens | 3.76 | 15.42 | $300.00 | 109 |
| Keith Porter – Tony Price | 4.21 | 14.64 | $200.00 | 108 |
| Mike King – Cody Collins | 4.21 | 13.49 | $110.00 | 107 |
| Paul Wells – Greg Sigmon | 3.82 | 13.26 | $100.00 | 106 |
| Chad Rabon – Walt Almond | 3.23 | 12.90 | | 105 |
| Jess Williams – Jim Smoak | 3.40 | 12.58 | | 104 |
| Kevin Compton – Jacob Comptom | 4.24 | 12.27 | $175.00 | 103 |
| John Paul George – Jason Quinn | 3.51 | 11.81 | | 102 |
| Butch Williams – Max Price | 3.09 | 10.91 | | 101 |
| Tim Haven – Tex Haven | 3.71 | 10.85 | | 100 |
| Gary Michaud | 4.22 | 10.53 | $75.00 | 99 |
| Chad Sims – David Anderson | 2.68 | 10.52 | | 98 |
| Allen Fletcher – Tanner Fletcher | 2.97 | 10.52 | | 97 |
| Sam Hopkins – Gabe Hopkins | 2.65 | 10.52 | | 96 |
| Jeff Segee – Logan Segge | 3.86 | 3.86 | | 95 |
| Bryan Holmes – Mike Ware | 0.00 | 0.00 | | 94 |
| Jerry Freezon | 0.00 | 0.00 | | 94 |
| Scott Floyd | 0.00 | 0.00 | | 94 |
| Ray Dowey – Chanon Dowey | 0.00 | 0.00 | | 94 |
| Dustin Compton – Jonathan Strickand | 0.00 | 0.00 | | 94 |
| John Gardenhire | 0.00 | 0.00 | | 94 |
| Brett Collins – Addi Collins | 0.00 | 0.00 | | 94 |
| Steve Phillips | 0.00 | 0.00 | | 94 |
| Andy Lake – Russ Padgett | 0.00 | 0.00 | | 94 |
| Total Entrys | | | $2,000.00 | |
| BONUS $ | | | $575.00 | |
| Total Paid At Ramp | | | $2,085.00 | |
| Wateree 2020 Summer Final Fund | | | $390.00 | |
| 2020 CATT Championships | | | $50.00 | |
| 2020 Wateree Summer Final Fund Total | | | $810.00 | |
| 2020 CATT Championship Fund Total | | | $4,025.00 | |