Next up is the Wateree Summer Final July 25 at Clearwater Cove! You had to enter at least 1 Wateree Summer Qualifier to be eligible to enter!
USE PHANTOMCATT15 AND EARN 15% OFF YOUR PHANTOM ORDER AT CHECK OUT! CLICK ON THE PHANTOM LOGO AND GET STARTED!

When you're hot you're hot! Jacob Norris is catching them when it's tough on everyone else! Jacob brought in 5 bass weighing 16.99 lbs good enough for 1st Place worth $972.00! Jacob also weighed in the 1st BF at 4.52 lbs and received an Academy Gift Card valued at $25!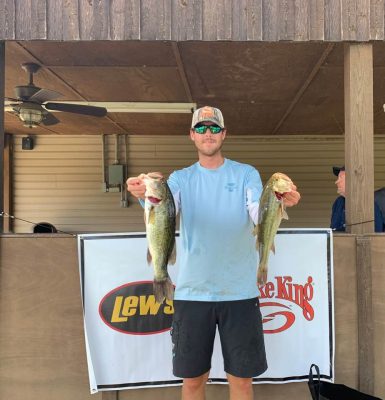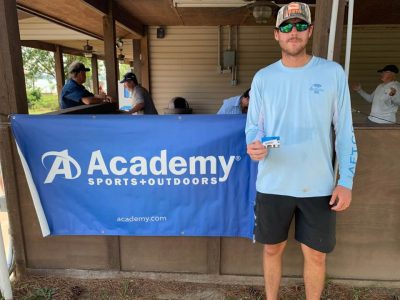 Mike King & Cody Collins took 2nd Place with a limit weighing 14.89 lbs!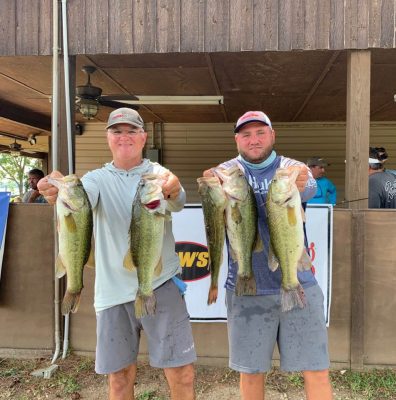 3rd Place went to Chad Rabon & Walt Almond with 13.05 lbs!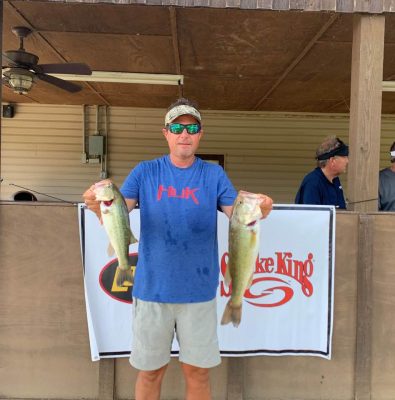 Chad Gainey & Mack Kitchens win the Wateree Summer Points and will fish the Final Free!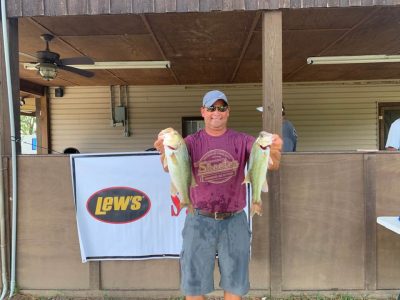 | | | | | |
| --- | --- | --- | --- | --- |
| Team | BF | Weight | Winnings | Points |
| Jacob Norris  | 4.52 | 16.99 | $972.00 | 110 |
| Mike King – Cody Collins | 3.73 | 14.89 | $248.00 | 109 |
| Walt Almond – Chad Rabon | 3.72 | 13.05 | $100.00 | 108 |
| Ray Dowey – Channon Dowey | 2.16 | 10.61 | | 107 |
| Chad Gainey – Mack Kitchens | 2.96 | 9.90 | | 106 |
| Kevin Compton – Jacob Compton | 3.09 | 7.88 | | 105 |
| Freddie Gibbs – Michael Coward | 0.00 | 7.30 | | 104 |
| Jimmy Bass – Carson Petty | 0.00 | 6.42 | | 103 |
| DJ Bullock – Parris Deans | 1.04 | 1.04 | | 102 |
| Steve Phillips | 0.00 | 0.00 | | 101 |
| Greg Sigmon | 0.00 | 0.00 | | 101 |
| Alan Fletcher | 0.00 | 0.00 | | 101 |
| Gary Michaud | 0.00 | 0.00 | | 101 |
| Lewis Thompson | 0.00 | 0.00 | | 101 |
| John Paul George – Jason Quinn | 0.00 | 0.00 | | 101 |
| Russ Padgett – Andy Lake | 0.00 | 0.00 | | 101 |
| Total Entrys | | | $1,280.00 | |
| BONUS $ | | | $375.00 | |
| Total Paid At Ramp | | | $1,320.00 | |
| Wateree 2020 Summer Final Fund | | | $250.00 | |
| 2020 CATT Championships | | | $35.00 | |
| 2020 Wateree Summer Final Fund Total | | | $1,060.00 | |
| 2020 CATT Championship Fund Total | | | $4,110.00 | |