Next up is the Wateree Summer Final June 25th at Clearwater Cove Marina!
Chad Gainey & Mack Kitchens win the points and will fish the Final Free!
William (SUB) and Chad Gainey win 1st Place with 5 bass weighing 17.36 lbs!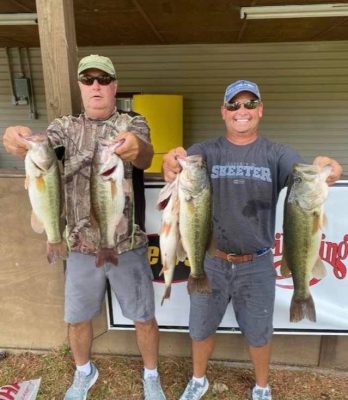 2nd went to Chad Sims & Steve Phillips with 15.87 lbs!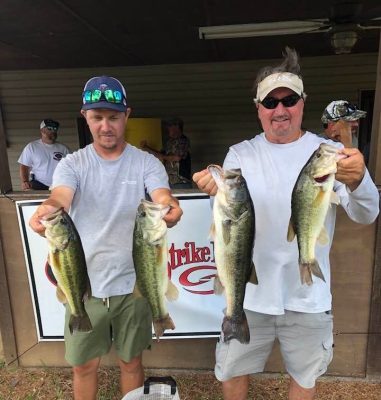 Jacon Norris 3rd with 14,92 lbs!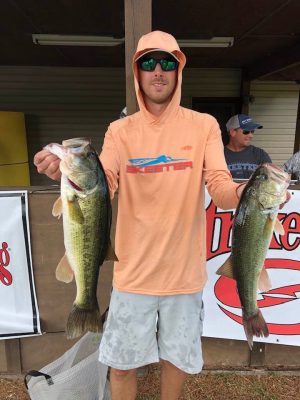 Jeff Knight with BF!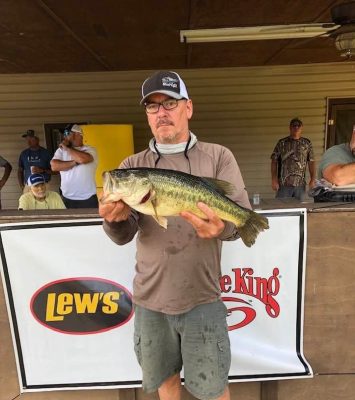 | | | | | |
| --- | --- | --- | --- | --- |
| Team | BF | Weight | Winnings | Points |
| Chad Gainey & William Gainey | 3.93 | 17.36 | $875.00 | 110 |
| Steve Phillips & Chad Sims | 4.55 | 15.87 | $364.00 | 109 |
| Jacob Norris | 4.19 | 14.92 | | 108 |
| Butch Williams & Max Price | 3.22 | 14.64 | | 107 |
| Walt Almond & Chad Rabon | 3.37 | 13.32 | | 106 |
| Chris Moody & Ken Lawhon | 3.10 | 10.18 | | 105 |
| Jeff Knight & Clayton King | 4.97 | 9.60 | $91.00 | 104 |
| Jess Williams & Richard Smith | 2.02 | 9.23 | | 103 |
| Patrick Williams & Reese Williams | 2.79 | 8.17 | | 102 |
| Jason Ries & Roger McKee | 0.00 | 0.00 | | 92 |
| Scott Floyd | 0.00 | 0.00 | | 92 |
| Freddie Gibbs & Clark Gibbs | 0.00 | 0.00 | | 92 |
| Chris Cook | 0.00 | 0.00 | | 92 |
| Total Entrys | | | $1,560.00 | |
| BONUS $ | | | $225.00 | |
| Total Paid At Ramp | | | $1,330.00 | |
| 2022 Wateree Summer Final Fund | | | $330.00 | |
| 2023 CATT Championship/Phantom Fund | | | $75.00 | |
| 2022 Wateree Summer Fund Total | | | $1,215.00 | |