Next Lake Wateree Summer Qualifier is this coming Saturday June 27 at Clearwater Cove Marina! This will be a GOLD CATT! $120 entry or $130 at the ramp!
Ray & Chanon Dowey won the 1st Wateree Summer Qualifier with 5 bass weighing 14.81 lbs!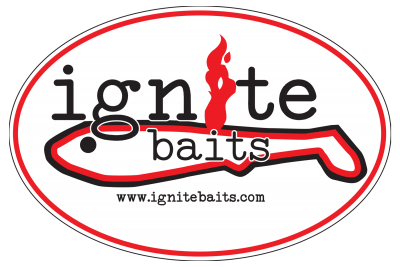 Tanner & Alan Fletcher were 2nd with 13.92 lbs!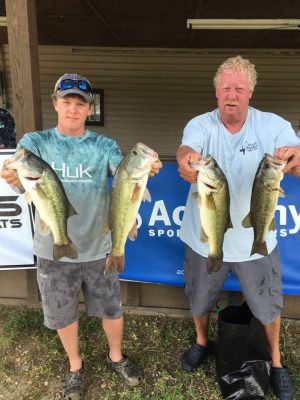 David Ethridge & Max Price were 3rd! 1.63 lbs!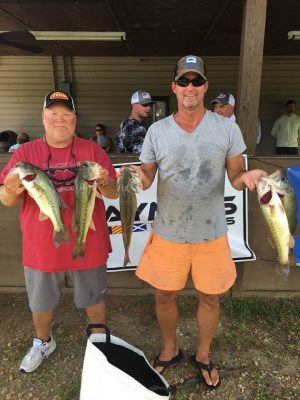 Chad Rabon & Walt Almond took 4th with 12.48 lbs!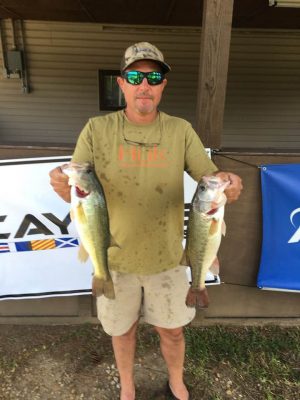 14 Teams
BF
Weight
Winnings
Points
Ray + Chanon Dowey
3.63
14.81
$800.00
110
Alan + Tanner Fletcher
3.89
13.92
$242.00
109
Max Price + David Ethridge
3.19
13.63
108
Chad Rabon + Walt Almond
2.62
12.48
107
Paul Wells + Greg Sigmon
3.32
12.15
106
Chad Gainey + Mack Kitchens
3.48
11.66
105
Brad Petway + Jerry Freezon
3.41
11.52
104
Pete Sherbert + Kevin Crane
3.7
11.35
103
Steve Phillips
4.07
11.21
$98.00
102
Stephen Lynch + Pierce Lynch
3.65
11.19
101
Cody Collins + Mike King
3.29
9.06
100
Fredrick Corn + Sam Patterson
2.43
7.59
99
Randy Roberson + Toby Roberson
2.65
4.19
98
Trent McLaughlin + Jeff Reynolds
0
0
97
Total Entrys
$1,120.00
BONUS $
$350.00
Total Paid At Ramp
$1,140.00
Wateree 2019 Summer Final Fund
$250.00
2018 CATT Championship Fund
$30.00
2019 Wateree Summer Final Fund Total
$250.00
2019 CATT Championship Fund Total
$3,680.00