Coming up March 11th at Lake Wateree! The Marshals Marine Carolinas Bass Challenge Lake Wateree Qualifier! 1st Place is GUARNTEED a minimum of $8,000.00! If you want to join in go to www.carolinasbasschallenge.com and register! If this is your 1st CBC event you and your partner both must make an account and then make your team! Select Wateree and you're in! Must be paid by Wednesday March 8th at Midnight! NO PAYMENT AT THE RAMP OR AFTER WEDNESDAY NIGHT! Tap on the link to get started! www.carolinasbasschallenge.com

The next Lake Wateree CATT Spring Qualifier is March 18 $80 entry fee at Clearwater Cove Marina!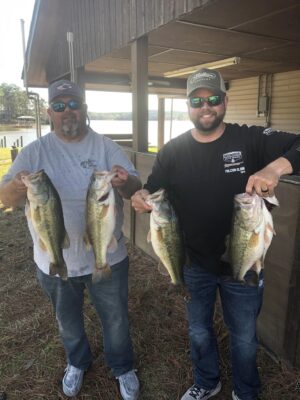 Jonathan Strickland & Dustin Comptom win Wateree with 5 bass weighing 20.72 lbs worth $1,200.00!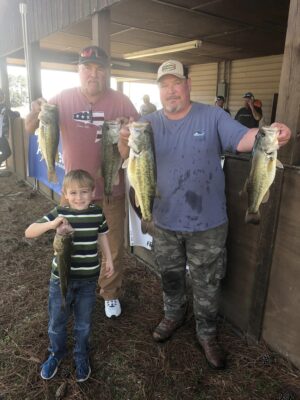 Scott Williams & Robbie English took 2nd Place with a limit weighing 20.57 lbs!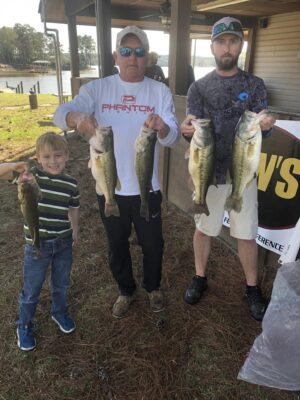 Ray & Chanon Dowey 3rd with 17.95 lbs!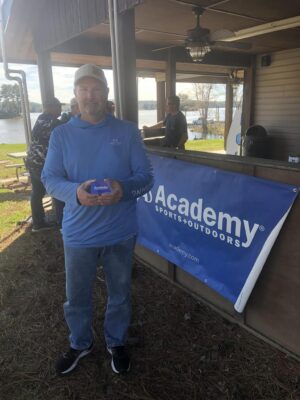 Chad Gainey & Mack Kitchens 4th with 17.86 lbs and weighed the Academy BF at 5.46 lbs!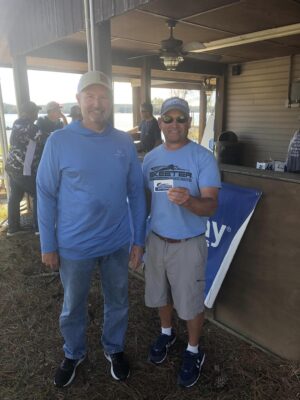 Mack & Chad also received an Anglers Headquarters Gift Card!
| | | | | |
| --- | --- | --- | --- | --- |
| Team | BF | Weight | Winnings | Points |
| Dustin Compton & Jonathan Strickland | 4.92 | 20.72 | $1,200.00 | 110 |
| Robbie English & Scott Williams | 5.10 | 20.57 | $400.00 | 109 |
| Ray Dowey & Chanon Dowey | 4.21 | 17.95 | $175.00 | 108 |
| Chad Gainey & Mack Kitchens | 5.46 | 17.86 | $119.00 | 107 |
| Paul Wells & Craig Haven | 5.13 | 17.81 | | 106 |
| Dearal Rodgers & Trent McLaughlin | 4.12 | 16.12 | | 105 |
| Dean Benfield & Donnie Maiers | 4.89 | 15.70 | | 104 |
| Jim Davis & Zack Davis | 4.31 | 15.44 | | 103 |
| Donald Hinson & Shannon Tidwell | 4.24 | 15.09 | | 102 |
| Chad Rabon & Walt Almond | 3.97 | 14.70 | | 101 |
| Andrew Boykin | 5.15 | 12.92 | | 100 |
| Butch Williams & Sonny Beam | 5.33 | 12.10 | $51.00 | 99 |
| Robert Jackson & Chance Jackson | 4.96 | 8.67 | | 98 |
| Darrell Fenton | 2.57 | 6.16 | | 97 |
| Hank Wactor | 4.29 | 4.29 | | 96 |
| Greg Sigmon | 0.00 | 0.00 | | 86 |
| Stacey Seagars & Jonathan Hilton | 0.00 | 0.00 | | 86 |
| Total Entrys | | | $2,040.00 | |
| BONUS $ | | | $300.00 | |
| Total Paid At Ramp | | | $1,945.00 | |
| 2023 Wateree Spring Final Fund | | | $295.00 | |
| CATT | | | $50.00 | |
| 2023 CATT Championship | | | $50.00 | |
| 2023 Wateree Spring Fund Total | | | $875.00 | |