Next Lake Wateree CATT is this coming Saturday March 13th at Clearwater Cove Marina! Keep an eye on the Lake Wateree Division page in case we have a ramp change!
May 8th is the Phantom Outdoors Invitational on Lake Wateree $5,000 1st Place! Mark your calendar!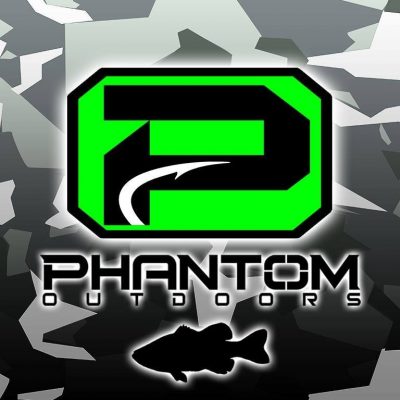 Walt Almond & Chad Rabon doubled up and won the Open and the CATT with 17.81 lbs!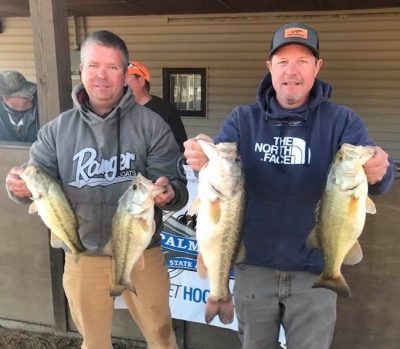 Michael Richardson & Shane Cantley 2nd 15.85 lbs!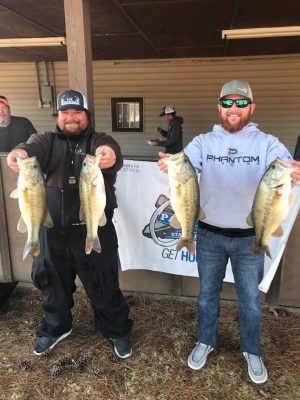 Tanner & Allan Fletcher 3d 15.52 lbs and 2nd BF at 6.53 lbs!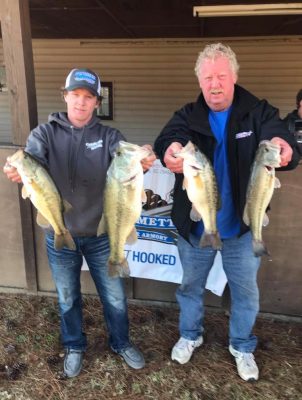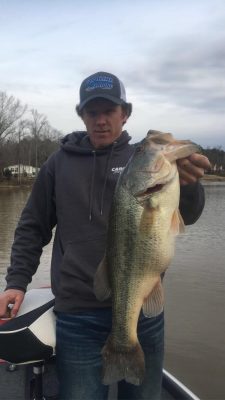 Ken McFarland with the BF at 7.03 lbs!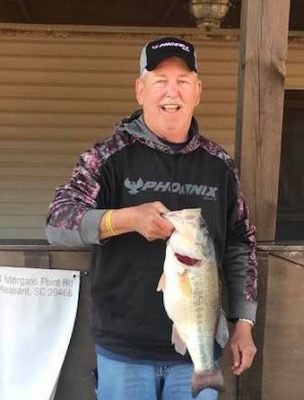 | | | | | |
| --- | --- | --- | --- | --- |
| 17 Teams | BF | Weight | Winnings | Points |
| Walt Almond & Chad Rabon | 5.67 | 17.81 | $870.00 | 110 |
| Shane Cantley & Michael Richardson | 4.60 | 15.85 | $210.00 | 109 |
| Allan Fletcher & Tanner Fletcher | 6.53 | 15.52 | $151.00 | 108 |
| Donnie Maiers & Dean Benfield | 3.23 | 14.95 | | 107 |
| Butch Williams & Sonny Beam | 3.24 | 10.31 | | 106 |
| Greg Atkinson & Bo Simon | 4.15 | 9.83 | | 105 |
| Kenneth McFarland | 7.03 | 7.03 | $119.00 | 104 |
| Darrell Fenton & Stacey Seagars | 0.00 | 5.93 | | 103 |
| Chad Gainey & Mack Kitchens | 0.00 | 5.77 | | 102 |
| Jeff Reynolds & Trent McLaughlin | 2.49 | 4.83 | | 100 |
| Danny Gibson & Taylor O'Neal | 2.32 | 4.31 | | 99 |
| Jerry Freezon | 3.71 | 3.71 | | 98 |
| Paul Wells | 0.00 | 2.06 | | 97 |
| Jermaine Roach & Steve Gillespie | 0.00 | 0.00 | | 87 |
| Mark Healon & Ella Healon | 0.00 | 0.00 | | 87 |
| Mark Richardson & Rhett Richardson | 0.00 | 0.00 | | 87 |
| Robbie English & Scott Williams | 0.00 | 0.00 | | 87 |
| Total Entrys | | | $1,360.00 | |
| BONUS $ | | | $375.00 | |
| Total Paid At Ramp | | | $1,350.00 | |
| 2021 Wateree Spring Final Fund | | | $300.00 | |
| 2021 CATT Championship/Phantom Fund | | | $35.00 | |
| 2021 Wateree Spring Fund Total | | | $500.00 | |
| 2021 CATT Championship/Phantom Fund Total | | | $1,215.00 | |