Next up on Lake Wateree is the 1st 2023 CATT Spring Qualifier Feb 18th at Clearwater Cove! Tap on the link to view the Spring Wateree Schedule! **We had to change the Spring Final from April 22nd to April 29th because of conflict!
CATT Lake Wateree – Carolina Anglers Team Trail (cattteamtrail.com)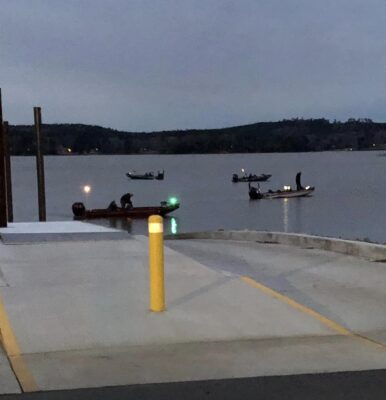 The Next Lake Wateree Open is February 25th at Clearwater Cove Marina!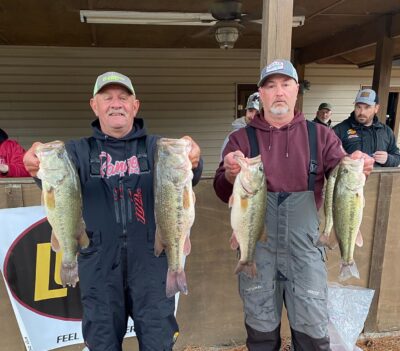 Dean Benfield & Donnie Maiers weighed in 5 bass at 21.49 lbs with a BF at 6.28 lbs for the win on Lake Wateree!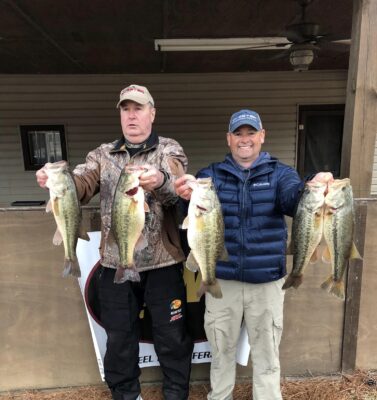 William Gainey & Chad Gainey claimed 2nd with 5 bass weighing 18.17 lbs!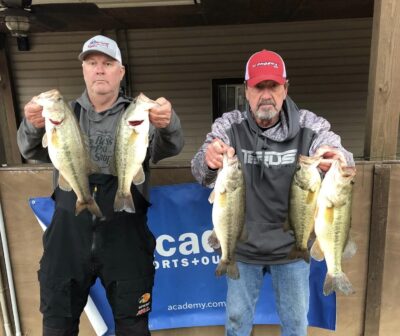 Butch Williams & Sonny Beam 3rd with 17.79 lbs!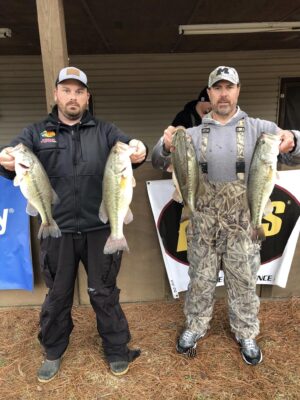 Paul Wells & Craig Haven finished 4th with 17.54 lbs!
| | | | | |
| --- | --- | --- | --- | --- |
| Team | BF | Weight | Winnings | Points |
| Dean Benfield & Donnie Maiers | 6.28 | 21.49 | $631.00 | 110 |
| Chad Gainey & William Gainey | 4.87 | 18.17 | $164.00 | 109 |
| Butch Williams & Sonny Beam | 4.42 | 17.79 | | 108 |
| Paul Wells & Craig Haven | 4.63 | 17.54 | | 107 |
| Bob Weaver & Scott Floyd | 3.35 | 15.35 | | 106 |
| Jim Davis & Tom Holder | 3.82 | 14.80 | | 105 |
| Tim Haven & Dalton Haven | 3.59 | 12.18 | | 104 |
| Donald Hinson & John Coward | 4.09 | 8.89 | | 103 |
| Steven Walker & Walter Capps | 2.70 | 6.64 | | 102 |
| | | | | |
| 2023 Wateree Open Points | | | $65.00 | |
| 2023 Wateree Open Final | | | | |