The 2024 Lake Wateree Open schedule is posted! Tap on the is link to view!
We added 2 Qualifiers with a $60 entry fee which is more affordable for some and will attract some new fisherman. NO POINTS WILL BE AWARDED AT THE $60 ENTRY OPENS!
CATT Lake Wateree Opens – Carolina Anglers Team Trail (cattteamtrail.com)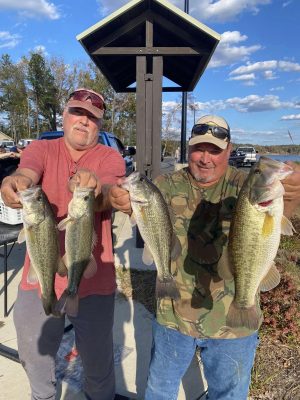 The fishing at Lake Wateree got tough! Scott Williams & Robbie English claimed 1st place with 8.71 lbs! They took home $2,335.00!
Steve Phillips & Gary Pope 2nd with 7.67 lbs $1,165.00!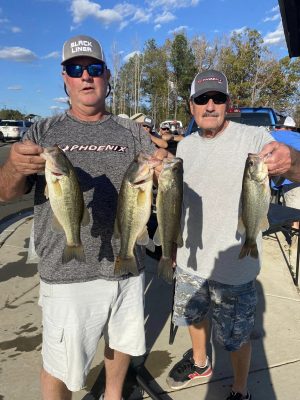 Butch Williams & Sonny Beam 3rd with 6.63 lbs!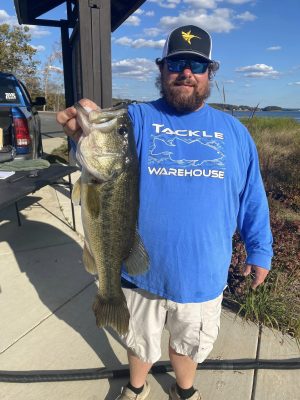 Michael Richardson with the 2nd BF at 3.76 lbs!
| | | | |
| --- | --- | --- | --- |
| Team | BF | Weight | Winnings |
| Scott Williams & Robbie English | 3.98 | 8.71 | $2,335.00 |
| Steve Phillips & Gary Pope | 2.10 | 7.67 | $1,165.00 |
| Butch Williams & Sonny Beam | 2.20 | 6.63 | $200.00 |
| Jeff Norris & Jacob Norris | 2.84 | 5.55 | |
| William Griffith & Jimmy Trigg | 2.20 | 4.82 | |
| Michael Richardson | 3.76 | 3.76 | $50.00 |
| Jerry Freezon & Cody Cassidy | 2.92 | 2.92 | |
| Bob Weaver & Scott Floyd | 2.07 | 2.07 | |
| Paul Wells & Craig Haven | 0.00 | 0.00 | |
| Bubba Baker & Colden Baker | 0.00 | 0.00 | |
| Dean Benfield | 0.00 | 0.00 | |
| Greg Sigmon | 0.00 | 0.00 | |