Next Old North is March 13th at Jordan Lake launching from Farrington Point!
2021 Academy CATT Championship is May 22-23 Kerr Lake New Nutbush Ramp! $10,000 1st Place!
Lynn Fox & Jeff Hodges win a tough one! 13.61 lbs was all they needed to take home $1,760.00!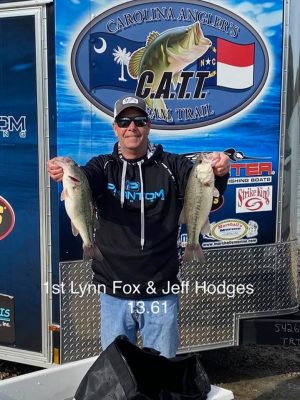 Check out the rest of the money winners! Warm weather is coming so we can expect some much better weights soon!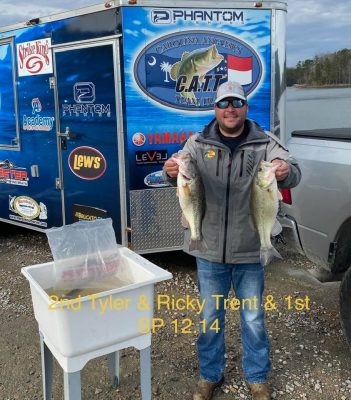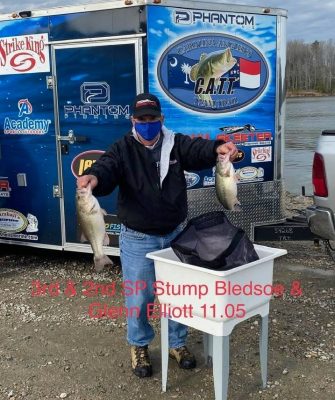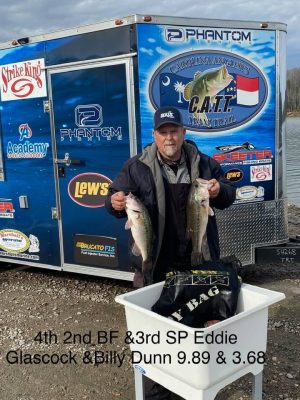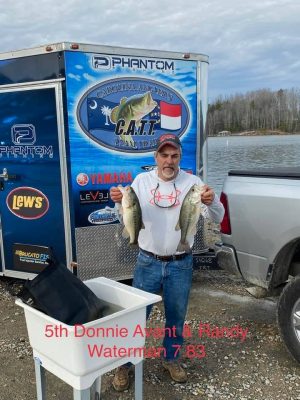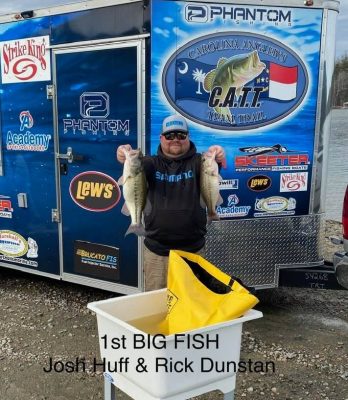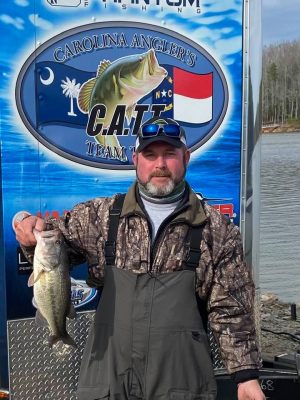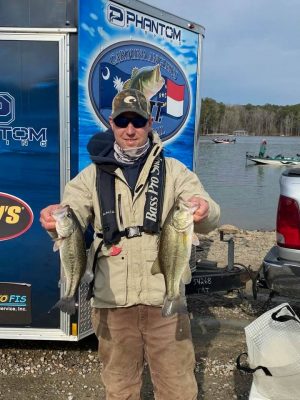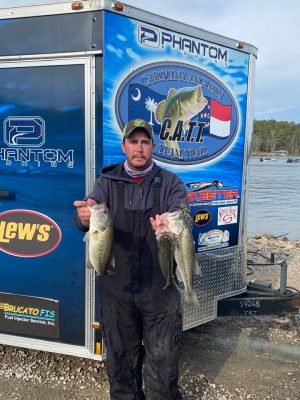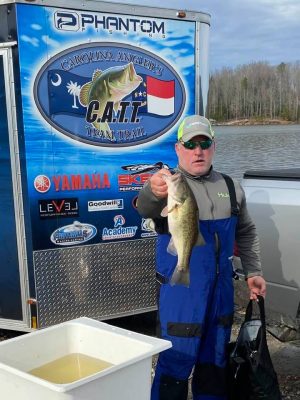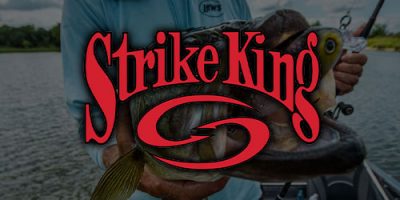 | | | | | |
| --- | --- | --- | --- | --- |
| Teams | BF | Weight | Winnings | Points |
| Lynn Fox – Jeff Hodges | 3.10 | 13.61 | $1,760.00 | 110 |
| Tyler Trent – Ricky Trent | 3.36 | 12.14 | $1,190.00 | 109 |
| Glenn Elliott – Stump Bledsoe | 3.26 | 11.05 | $750.00 | 108 |
| Eddie Glascock – Billy Dunn | 3.69 | 9.89 | $491.00 | 107 |
| Donnie Avant – Randy Waterman | 3.43 | 7.83 | $300.00 | 106 |
| Dustin Hess – Nate Arlington | 2.73 | 7.35 | $200.00 | 105 |
| Billy Bledsoe – Brian McDonald | 0.00 | 6.97 | | 104 |
| Owen Penhollow – Blaine Brogden | 0.00 | 6.87 | | 103 |
| Rick Dunstan – Josh Huff | 4.53 | 6.86 | $189.00 | 102 |
| Dane Butler – Derick Wright | 0.00 | 5.33 | | 101 |
| Jeff Brown – Ron Johnson | 3.60 | 5.24 | | 100 |
| Ryan Roller – Gary Colwell | 2.55 | 4.56 | | 99 |
| Rich Z – Jamie Olive | 2.42 | 3.87 | | 98 |
| Gary Johnson – Chris Inscoe | 3.62 | 3.62 | | 97 |
| Dennis Allen – Dalton Allen | 3.30 | 3.30 | | 96 |
| Marty Warren – Daniel Jenkins | 3.07 | 3.07 | | 95 |
| Tim Goad – Mark Williams | 2.91 | 2.91 | | 94 |
| Buck Clark – Michael Stewart | 2.68 | 2.68 | | 93 |
| John McLeland – Eric Schell | 0.00 | 2.08 | | 92 |
| Rob Barton – Michael Britt | 1.87 | 1.87 | | 91 |
| Brandon Taylor – David Pearce | 0.00 | 0.00 | | 81 |
| Jordan Young – Mark Young | 0.00 | 0.00 | | 81 |
| Calton Hall – Jason Suggs | 0.00 | 0.00 | | 81 |
| Alec Lower – Richard Lower | 0.00 | 0.00 | | 81 |
| Allen White – Mike Vaughn | 0.00 | 0.00 | | 81 |
| Rickey Petty – Michael Cooke | 0.00 | 0.00 | | 81 |
| Hunter Petty – Brandon Attwood | 0.00 | 0.00 | | 81 |
| DJ Myslinski – Stephen Myslinski | 0.00 | 0.00 | | 81 |
| Scott Canady – Jamie Pate | 0.00 | 0.00 | | 81 |
| Total Entrys | | | $4,480.00 | |
| BONUS $ | | | $850.00 | |
| Total Paid At Ramp | | | $4,880.00 | |
| Old North 2021 Spring Final Fund | | | $440.00 | |
| 2021 CATT Championship Fund | | | $50.00 | |
| 2021 Old North Spring Final Fund Total | | | $440.00 | |
| 2021 CATT Championship Fund Total | | | $1,060.00 | |