We wrapped up the 2022 Lake Wateree Open Saturday at Clearwater Cove Marina! WE will have the 2023 Wateree Open schedule posted soon!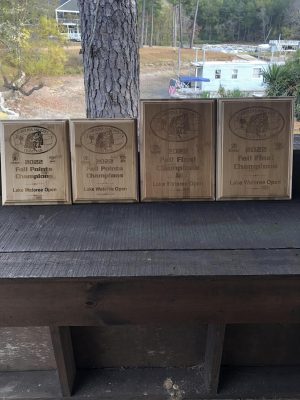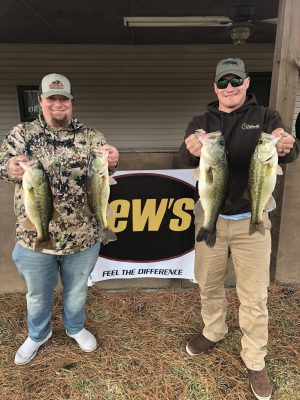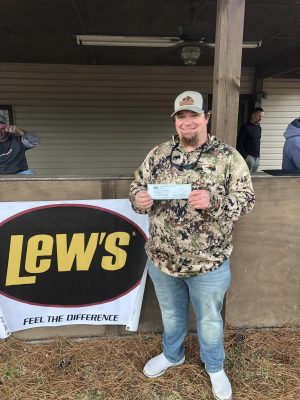 Michael Richardson & Dillon Locklair brought in 5 bass weighing 14.62 lbs and took home $2,850.00! for the Win! Included in their winnings was $200 for finishing 5th in the points!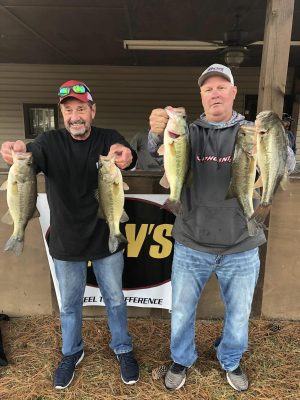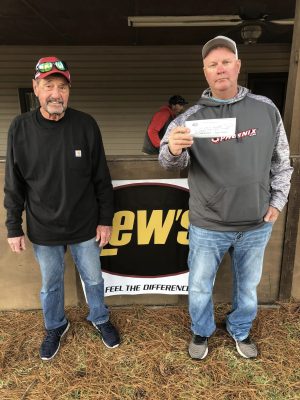 Butch Williams & Sonny Beam finished 2nd with 14.20 and 4th in the Points worth $250.00! All total they earned $750.00!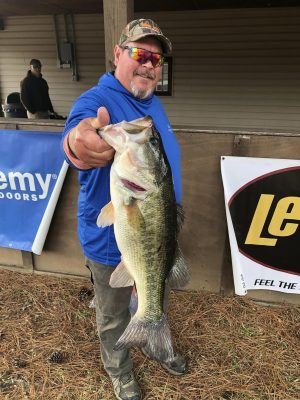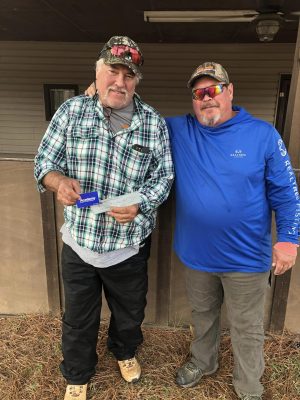 Scott Williams & Robbie English brought in the BF at 4.97 lbs and finished 2nd in the Points!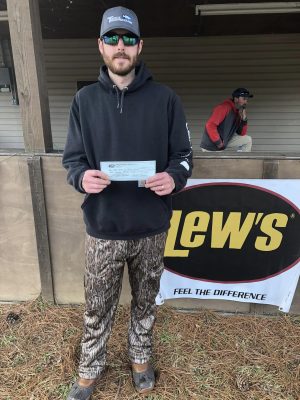 Jacob & Jeff Norris took 3rd in the Points worth $350.00!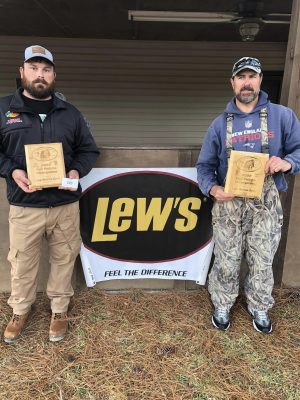 Paul Wells & Craig Haven are our 2022 Wateree Open Point winners and will receive free entry to all the Wateree Opens in 2023!
| | | | |
| --- | --- | --- | --- |
| Team | BF | Weight | Winnings |
| Michael Richardson & Dillon Locklair | 3.99 | 14.62 | $2,850.00 |
| Butch Williams – Sonny Beam | 3.32 | 14.20 | $750.00 |
| Jerry Freezon – David Cassidy | 3.76 | 12.62 | |
| Jeff Norris – Jeff Norris | 3.18 | 12.38 | $350.00 |
| Paul Wells & Craig Haven | 2.98 | 11.97 | |
| Greg Sigmon | 2.95 | 10.82 | |
| Robbie English – Scott Williams | 4.97 | 10.77 | $600.00 |
| Rick Corn | 0.00 | 0.00 | |