Next Lake Wateree Open is March 27th! Check the Wateree Open Division page for ramp updates! Work is supposed to start on the Clearwater ramps anytime!
May 8th is the Phantom Outdoors Invitational on Lake Wateree $5,000 1st Place! Mark your calendar!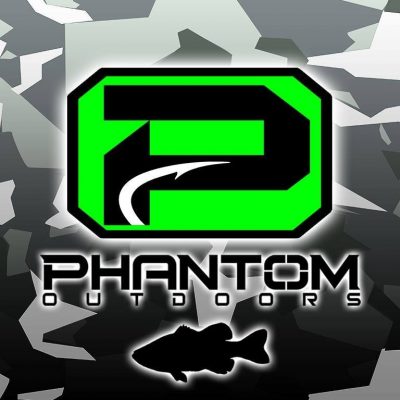 Walt Almond & Chad Rabon win with 17.81 lbs! They take home $1,320.00!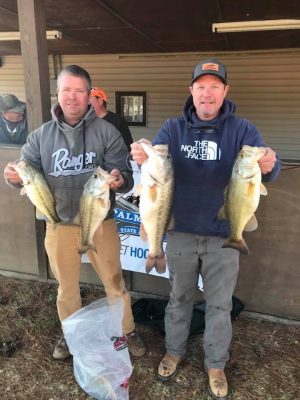 2nd Place Jarred Upchurch & Jason Byrd with 16.92 lbs!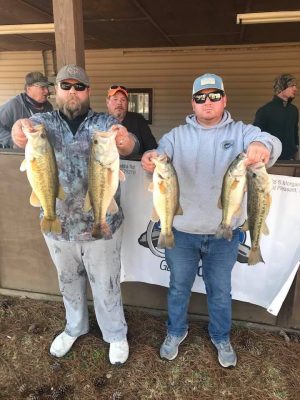 Michael Smith & Shane Cantley 3rd with 15.85 lbs!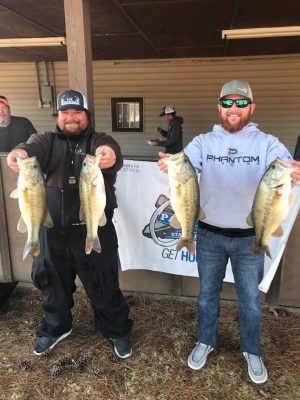 Allan Fletcher & Tanner Fletcher 4th with 15.52 lbs and the 1st BF at 6.53 lbs!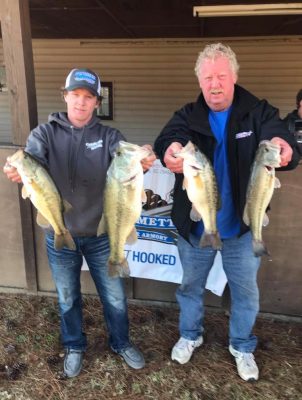 Pat Whaley with some good uns!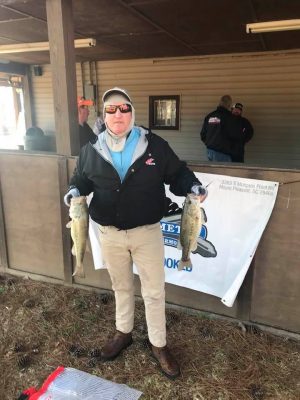 Some more nice ones!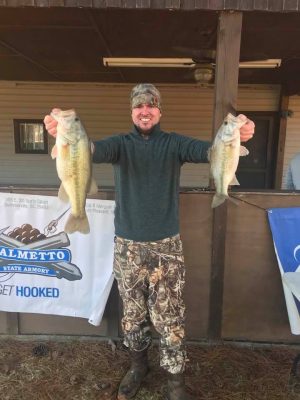 | | | | | |
| --- | --- | --- | --- | --- |
| 22 Teams | BF | Weight | Winnings | Points |
| Walt Almond & Chad Rabon | 5.67 | 17.81 | $1,320.00 | 110 |
| Jarred Upchurch & Jason Byrd | 4.47 | 16.92 | $360.00 | 109 |
| Shane Cantley & Michael Richardson | 4.60 | 15.85 | $210.00 | 108 |
| Allan Fletcher & Tanner Fletcher | 6.53 | 15.52 | $211.00 | 107 |
| Sonny Seegers & Jonathan Hilton | 5.07 | 12.26 | | 106 |
| Pat Whaley & Dearal Rodgers | 3.14 | 11.24 | | 105 |
| Butch Williams & Sonny Beam | 3.24 | 10.31 | | 104 |
| Kevin Malone | 4.86 | 10.18 | | 103 |
| Greg Atkinson & Bo Simon | 4.15 | 9.83 | | 102 |
| Craig Haven | 3.47 | 8.88 | | 101 |
| Mitchell Gordgon & AJ Kluesner | 0.00 | 7.83 | | 100 |
| Kenneth McFarland | 7.03 | 7.03 | $161.00 | 99 |
| Chad Gainey & Mack Kitchens | 0.00 | 5.77 | | 98 |
| Jeff Reynolds & Trent McLaughlin | 2.49 | 4.83 | | 97 |
| Danny Gibson & Taylor O'neal | 2.32 | 4.31 | | 96 |
| Jerry Freezon | 3.71 | 3.71 | | 95 |
| Paul Wells | 0.00 | 2.06 | | 94 |
| Tim Haven & Dalton Haven | 0.00 | 0.00 | | 84 |
| Jermaine Roach & Steve Gillespie | 0.00 | 0.00 | | 84 |
| Jeff Segee & Logan Segee | 0.00 | 0.00 | | 84 |
| Mark Healon & Ella Healon | 0.00 | 0.00 | | 84 |
| Scott Floyd & Greg Corvin | 0.00 | 0.00 | | 84 |
| Robbie English – Scott Williams | 0.00 | 0.00 | | 84 |
| Mike Allman – Jim Davies | 0.00 | 0.00 | | 84 |
| | | | | |
| 2021 Wateree Open Points | | | $200.00 | |
| 2021 Wateree Open Final | | | $500.00 | |