Next Lake Wateree Open is June 12 at Clearwater Cove Marina!
Chad Rabon & Walt Almond take 1st Place with 19.90 lbs! They earned $825.00!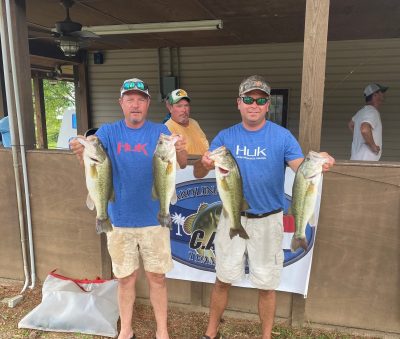 2nd Place Butch Williams & Max Price with 16.69 lbs!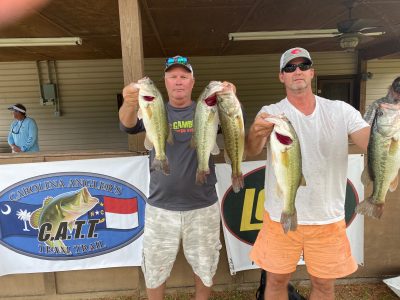 RB Blackmon & Matt Nettles 3rd with 16.26 lbs!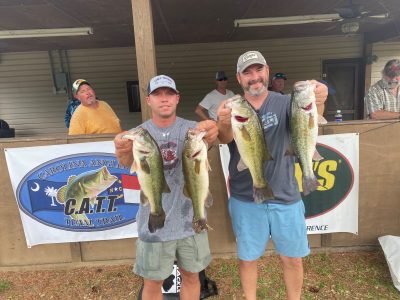 Jarod Upchurch & Brian Jeffords weighed in the bf at 5.64 lbs!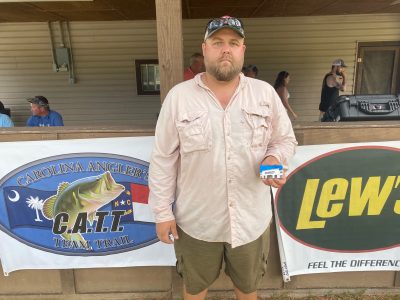 Michael Richardson with the 2nd BF!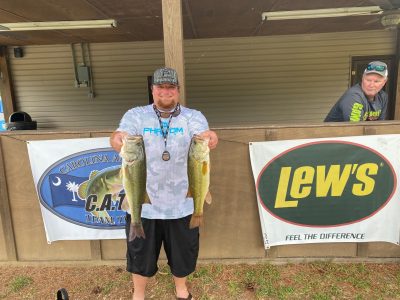 | | | | | |
| --- | --- | --- | --- | --- |
| Team | BF | Weight | Winnings | Points |
| Walt Almond & Chad Rabon | 4.74 | 19.90 | $825.00 | 110 |
| Butch Williams & Max Price | 4.46 | 16.69 | $230.00 | 109 |
| Matt Nettles & RB Blackmon | 4.54 | 16.26 | $100.00 | 108 |
| Chad Gainey & Jeffrey Furr | 4.33 | 15.57 | | 107 |
| Jeff Norris & Jacob Norris | 4.22 | 15.56 | | 106 |
| Jarod Upchurch & Brian Jeffords | 5.64 | 15.05 | $98.00 | 105 |
| Michael Richardson | 5.16 | 14.21 | $42.00 | 104 |
| Greg Sigmon & Paul Wells | 4.31 | 13.76 | | 103 |
| Allan Fletcher & Tanner Fletcher | 4.48 | 13.30 | | 102 |
| Wesley Jackson & Cole Jackson | 3.97 | 13.18 | | 101 |
| Craig Haven | 4.26 | 10.93 | | 100 |
| Steve Phillips | 0.00 | 0.00 | | 90 |
| Scott Floyd | 0.00 | 0.00 | | 90 |
| Jeff Reynolds & Trent McLaughlin | 0.00 | 0.00 | | 90 |
| Robbie English | 0.00 | 0.00 | | 90 |
| | | | | |
| 2021 Wateree Open Points | | | $600.00 | |
| 2021 Wateree Open Final | | | $1,130.00 | |