Next Lake Wateree Open is Nov 13th at Clearwater Cove Marina!
Butch Williams & David Ethridge win with 10.96 lbs!

2nd Place Michael Richardson & Shane Cantley with 10.00 lbs even! Also weighed in the BF at 4.85 lbs!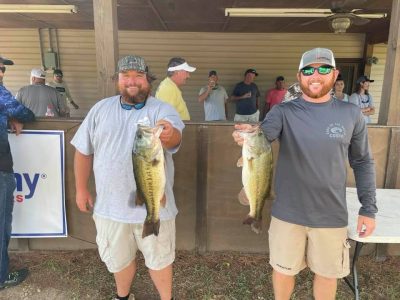 Pat Whaley with some of his catch!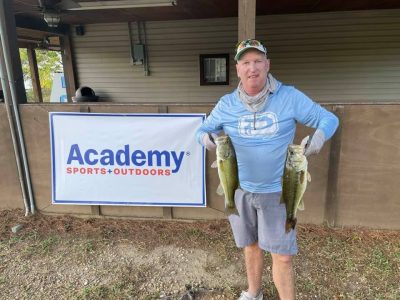 Colden Baker with a fat one!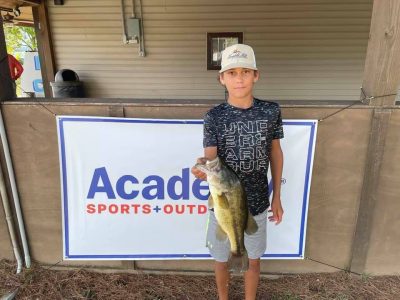 | | | | | |
| --- | --- | --- | --- | --- |
| Team | BF | Weight | Winnings | Points |
| Butch Williams & David Ethridge | 3.00 | 10.96 | $875.00 | 110 |
| Shane Cantley – Michael Richardson | 4.85 | 10.00 | $365.00 | 109 |
| Greg Sigmon – Jeff Knight | 2.19 | 8.88 | $110.00 | 108 |
| Pat Whaley | 3.26 | 8.44 | | 107 |
| Bubba Baker & Colden Baker | 3.64 | 7.90 | $45.00 | 106 |
| Steve Phillips | 2.31 | 6.20 | | 105 |
| Jay Adams – Tony Colacercio | 0.00 | 5.70 | | 104 |
| Scott Floyd – Greg Corvin | 2.03 | 5.01 | | 103 |
| Brian Kickery – Zach Norton | 1.97 | 3.59 | | 102 |
| Danny Gibson – Wesley Funderburke | 0.00 | 3.14 | | 101 |
| Jeff Norris | 0.00 | 0.00 | | 91 |
| Rick Corn | 0.00 | 0.00 | | 91 |
| Dean Benfield – Donnie Maiers | 0.00 | 0.00 | | 91 |
| Kareem White – Jaylen White | 0.00 | 0.00 | | 91 |
| Alan Fletcher | 0.00 | 0.00 | | 91 |
| Mike Weir – Josh Finley | 0.00 | 0.00 | | 91 |
| | | | | |
| 2021 Wateree Open Points | | | $1,450.00 | |
| 2021 Wateree Open Final | | | $2,895.00 | |