Next Lake Wateree CATT is Oct 31 at Clearwater Cove Marina!
Use PHANTOMCATT15 at checkout and earn 15% off your Phantom Outdoors order! Click on the Phantom logo!

Alan Fletcher & Tanner Fletcher started the day off with a flat tire and got to the ramp and the cranking battery was dead but they still put in and fished the whole day on the Minn Kota..and won! They brought in 5 bass at 15.00 lbs even good enough for 1st place and $1,475.00!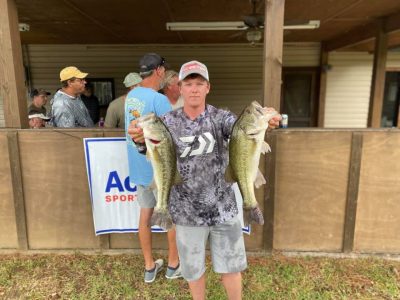 Jacob Norris took 2nd with 12.75 lbs!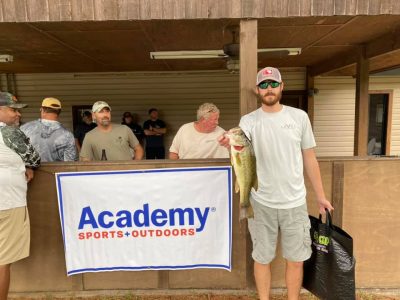 David Ethridge & Butch Williams claimed 3rd with 12.07 lbs and the 2nd BF at 4.04 lbs! They also took home a $25 Academy Gift Card!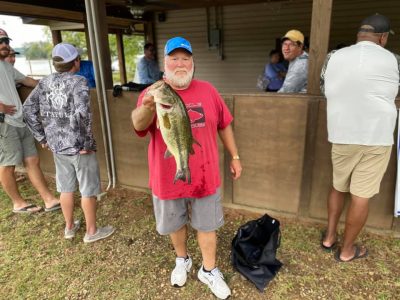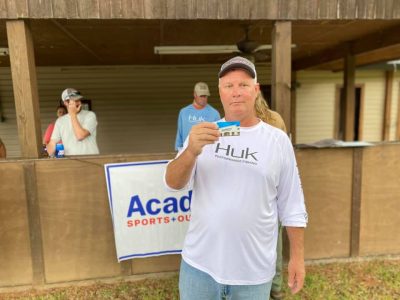 4th Place Jeff Reynolds & Trent McLaughlin 12.05 lbs!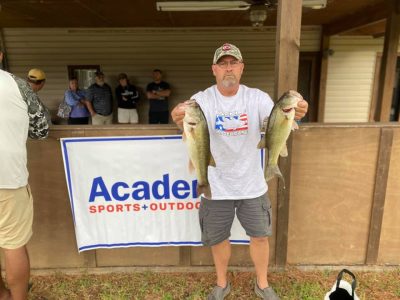 | | | | | |
| --- | --- | --- | --- | --- |
| | BF | Weight | Winnings | Points |
| Alan Fletcher – Tanner Fletcher | 4.03 | 15.00 | $1,475.00 | 110 |
| Jacob Norris | 4.04 | 12.75 | $510.00 | 109 |
| David Ethridge – Butch Williams | 5.47 | 12.07 | $340.00 | 108 |
| Jeff Reynolds – Trent McLaughlin | 3.14 | 12.05 | $120.00 | 107 |
| Scott Williams – Robbie English | 3.88 | 11.75 | | 106 |
| Tony Colacurcio – JW Smith | 3.43 | 8.46 | | 105 |
| Jeffrey Furr – Todd Butler | 2.54 | 8.20 | | 104 |
| Donald Hinson – Carl Smith | 3.73 | 7.40 | | 103 |
| Wesley Jackson – Craig Haven | 1.67 | 2.57 | | 102 |
| Stephen Twelkemeier – Tucker Twelklemeier | 0.00 | 0.00 | | 101 |
| Paul Wells – Greg Sigmon | 0.00 | 0.00 | | 101 |
| Rick Corn | 0.00 | 0.00 | | 101 |
| Josh McGregor – Randall Driggers | 0.00 | 0.00 | | 101 |
| Johnathan Songer – Cliff Songer | 0.00 | 0.00 | | 101 |
| Scott Floyd | 0.00 | 0.00 | | 101 |
| Danny Gibson – Taylor Oneal | 0.00 | 0.00 | | 101 |
| Jimmy Bass | 0.00 | 0.00 | | 101 |
| Greg Atkinson – Brady Ward | 0.00 | 0.00 | | 101 |
| Steve Phillips – Chad Sims | 0.00 | 0.00 | | 101 |
| Bubba Johnston – Thomas Johnston | 0.00 | 0.00 | | 101 |
| Total Entrys | | | $2,400.00 | |
| BONUS $ | | | $475.00 | |
| Total Paid At Ramp | | | $2,445.00 | |
| 2020 Wateree Fall Final Fund | | | $330.00 | |
| 2020 CATT Championship/Phantom Fund | | | $50.00 | |
| 2020 Wateree Final Fund Total | | | $775.00 | |
| 2020 CATT Championship/Phantom Fund Total | | | $4,720.00 | |