Next on Lake Wateree we will have a Wateree Open April 24th at Clearwater Cove! Tap on the link for info!
We wrapped up the 2021 Lake Wateree Spring Trail this past Saturday with 31 teams entering the Wateree Spring Final. Donnie Maiers & Dean Benfield lapped the field with 5 bass weighing 20.11 lbs! They earned $3,600.00 plus a Lews/Strike King $50 Gift Card!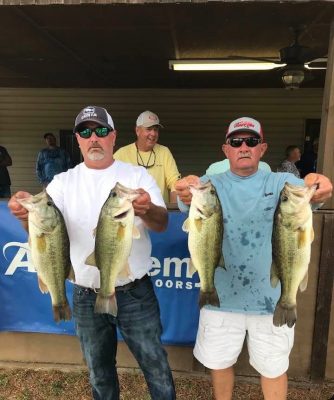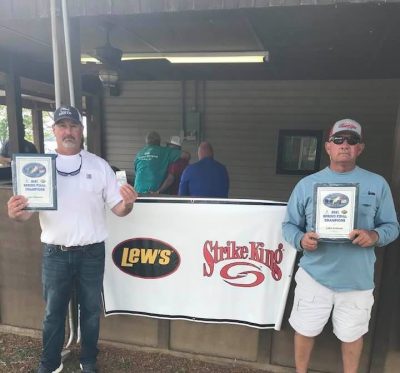 2nd Place went to David Ethridge & Butch Williams with 5 bass weighing 14.31 lbs! They also were our 2021 Spring Point Winners!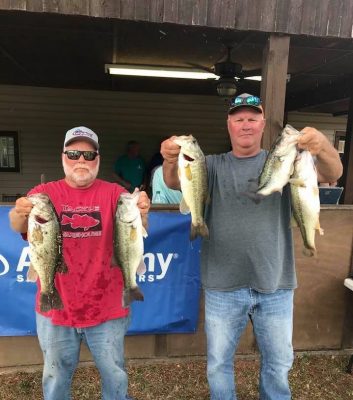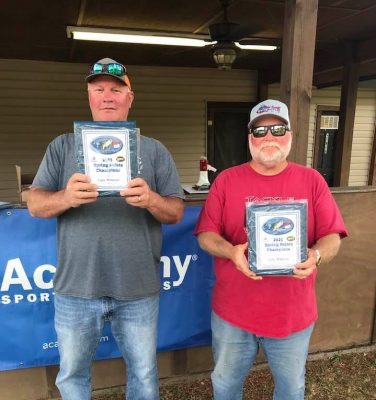 Dustin Compton & Jonathan Strickland finished 3rd with 13.50 lbs!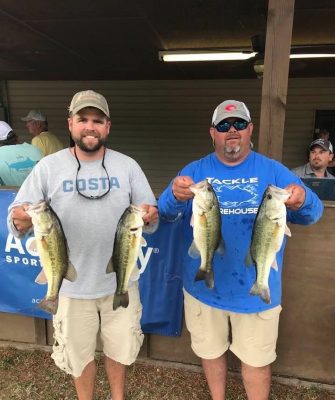 Max Price & Brent Neal 4th with 13.40 lbs!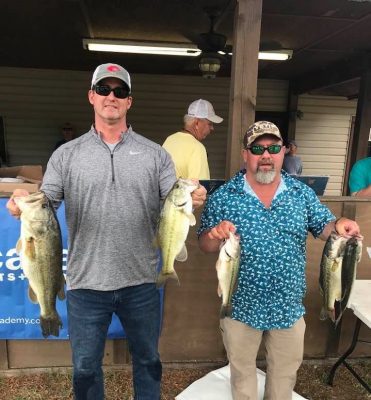 Daryl Watson 5th 13.16 lbs!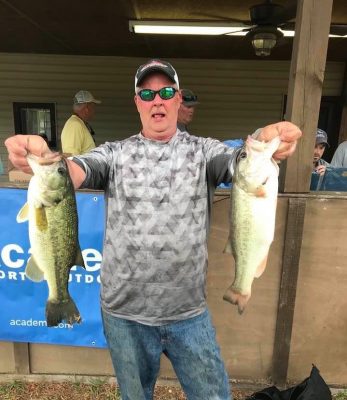 Paul Wells & Greg Sigman 6th 12.98 lbs!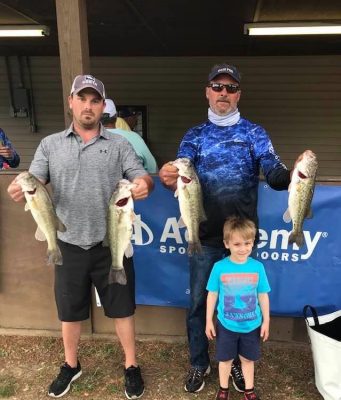 Paul Holmes & Mike Ware weighing in the 2nd BF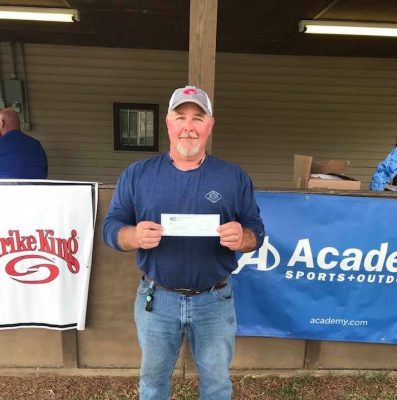 Tanner & Alan Fletcher weighed in the BF!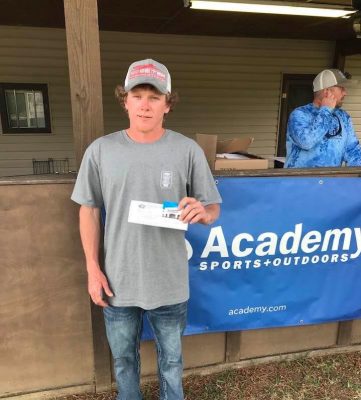 Chris Moody with some good uns!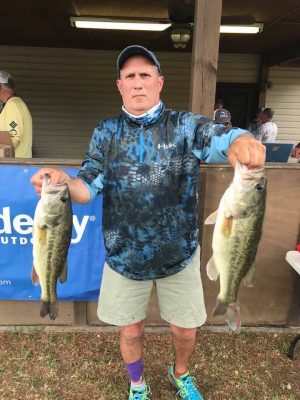 | | | | |
| --- | --- | --- | --- |
| Team | BF | Weight | Winnings |
| Dean Benfield & Donnie Maiers | 4.67 | 20.11 | $3,600.00 |
| Butch Williams & David Ethridge | 3.10 | 14.31 | $1,100.00 |
| Chris Moody | 4.06 | 14.01 | $650.00 |
| Jonathan Strickland & Dustin Compton | 3.24 | 13.50 | $400.00 |
| Max Price & Brent Neal | 4.71 | 13.40 | $300.00 |
| Daryl Watson | 3.03 | 13.16 | $200.00 |
| Paul Wells & Greg Sigmon | 3.57 | 12.98 | |
| Greg Atkinson & Bo Simon | 2.85 | 12.77 | |
| Donald Hinson & Carl Smith | 3.33 | 12.38 | |
| Scott Williams & Robbie English | 3.32 | 11.78 | |
| Chad Gainey & Mack Kitchens | 2.58 | 11.59 | |
| Mike Ware & Bryan Holmes | 4.91 | 10.25 | $100.00 |
| Brad Petway & Jerry Freezon | 4.33 | 10.09 | |
| Stacey Seagars & Darrell Fenton | 2.36 | 9.08 | |
| Clayton King & Jeff Knight | 4.65 | 8.65 | |
| Allan Flethcer & Tanner Fletcher | 4.98 | 4.98 | $200.00 |
| Greg Nettles & Paul Wilkie | 0.00 | 0.00 | |
| Tim Haven & Abby Lesso | 0.00 | 0.00 | |
| Scott Floyd & Bob Weaver | 0.00 | 0.00 | |
| Chad Sinclair | 0.00 | 0.00 | |
| Larry Hastings | 0.00 | 0.00 | |
| Germaine Roach & Steve Gellespie | 0.00 | 0.00 | |
| Kenneth McFarland | 0.00 | 0.00 | |
| Jimmy McFarland & Calvin Griggs | 0.00 | 0.00 | |
| Lorenzo Portee & Garrett Cunningham | 0.00 | 0.00 | |
| Kyle Westerman | 0.00 | 0.00 | |
| Craig Haven | 0.00 | 0.00 | |
| Skeebo Kelly & Earl McElveen | 0.00 | 0.00 | |
| Shane Cantley & Michael Richardson | 0.00 | 0.00 | |
| Steve Phillips | 0.00 | 0.00 | |
| Matt Ross & Bobby Purvis | 0.00 | 0.00 | |
| Total Entrys | | | $3,600.00 |
| BONUS $ | | | $600.00 |
| Wateree Spring Final Fund | | | $2,350.00 |
| Total Paid At Ramp Cash & Prizes | | | $6,550.00 |
| Total Paid Spring 2021 Lake Wateree | | | $20,045.00 |