**The Lake Wateree Open schedule for next week July 24th will be postponed because of conflict! The next CATT event will be August 28 which will be the Fall #1 Qualifier! August 28th Qualifier weigh in time will be 2 pm and have a 3 fish limit! The CATT Lake Wateree Fall schedule is posted under the Lake Wateree Division!
Chad Rabon & Walt Almond win the Wateree Summer Final with 17.51 lbs and weigh in the Lews/Strike King BF at 4.26 lbs! Chad & Walt collected $2,050.00!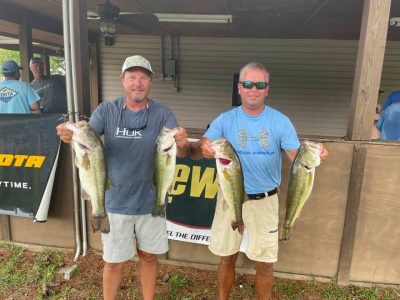 Walt with his $100 Lews/Strike King Gift Card!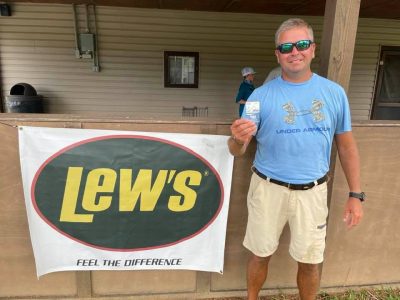 Mack Kitchens & Chad Gainey finished 2nd with 12.17 lbs worth $950.00!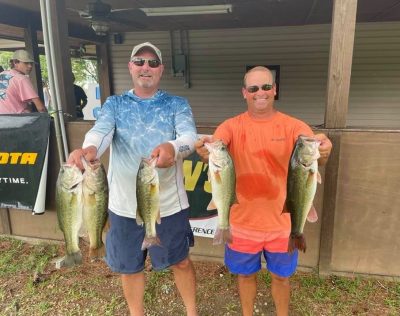 Patrick & Reese Williams claimed 3rd with 11.80 lbs and took home $155.00!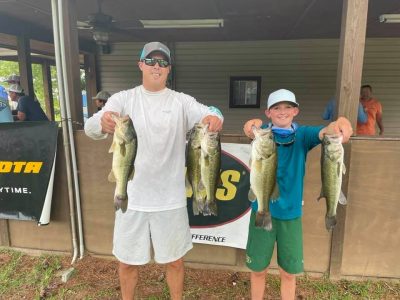 Jeff & Jacob Norris with their Wateree Summer Point Winners Plaques!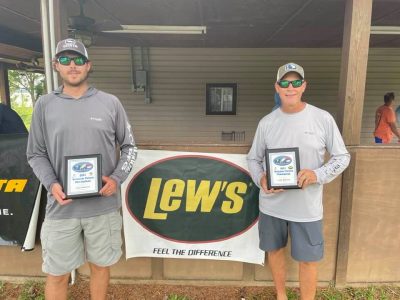 Pat Whaley with his catch!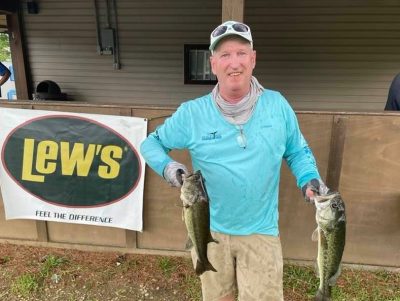 RB Blackmon with a couple!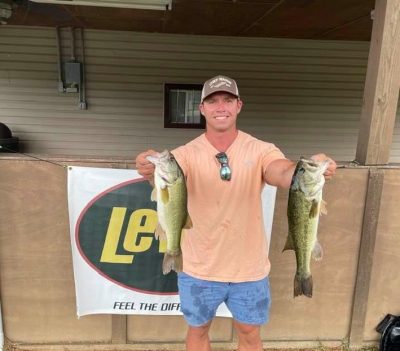 | | | | |
| --- | --- | --- | --- |
| Team | BF | Weight | Winnings |
| Chad Rabon – Walt Almond | 4.26 | 17.51 | $2,050.00 |
| Chad Gainey – Mack Kitchens | 3.71 | 12.17 | $950.00 |
| Patrick Williams – Reese Williams | 0.00 | 11.80 | $155.00 |
| Matt Nettles – RB Blackmon | 3.09 | 11.45 | |
| Pat Whaley | 2.94 | 11.17 | |
| Alan Fletcher – Tanner Fletcher | 0.00 | 0.00 | |
| Mike King | 0.00 | 0.00 | |
| Butch Williams – Max Price | 0.00 | 0.00 | |
| Tim Haven – Dalton Haven | 0.00 | 0.00 | |
| Jacon Norris – Jeff Norris | 0.00 | 0.00 | |
| Scott Floyd – Bob Weaver | 0.00 | 0.00 | |
| Brad Petway – Jerry Freezon | 0.00 | 0.00 | |
| Josh McGregor – Jackson McGregor | 0.00 | 0.00 | |