We completed a shortened 2020 Lake Wateree Summer Trail with 20 teams entering the Final! Next up is the start of the Wateree Fall Trail August 29th at Clearwater Cove Marina! We will have the 2021 Spring Wateree schedule posted soon!
Max Price & Butch Williams weighed in 5 bass at 17.04 lbs to take 1st place and $1,475.00!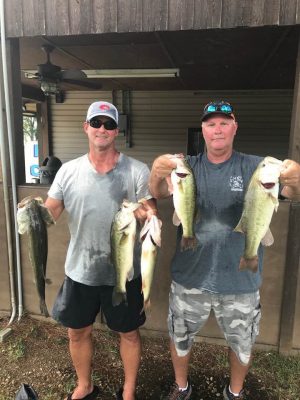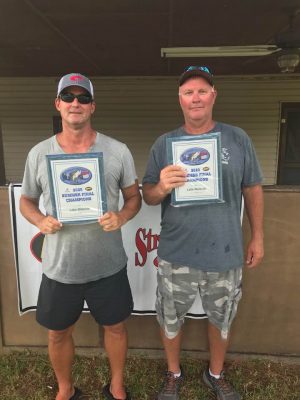 Dustin Compton & Gary Michaud took 2nd with 5 bass weighing 16.88 lbs!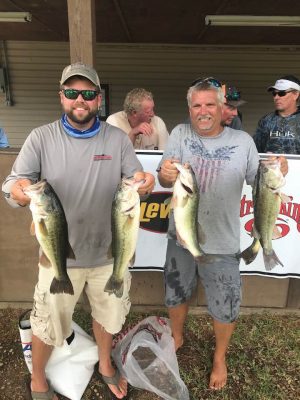 Jacob Norris is still bringing them in with a 3rd place finish at 14.88 lbs!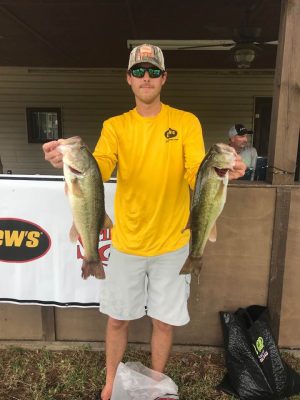 Tony Price & Keith Porter claimed 4th with 14.41 lbs and weighed in the Lews/Strike King BF at 6.27 lbs! They received a Lews Baitcast Reel!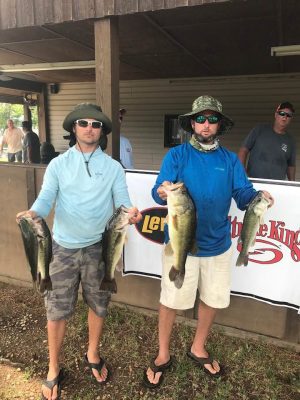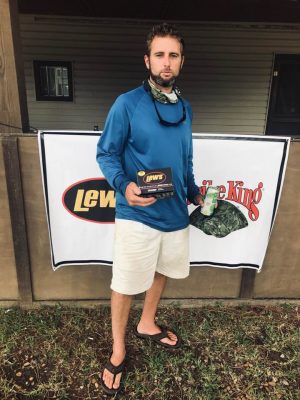 Chanon & Ray Dowey 5th with 13.78 lbs!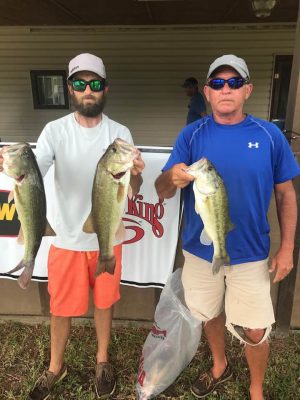 Steve Phillips with the 2nd Academy BF at 5.50 lbs!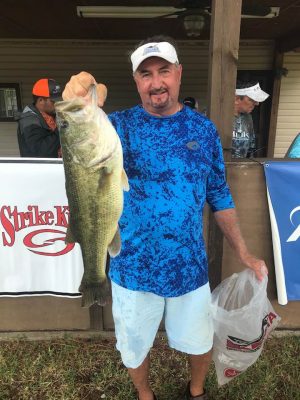 Steve with an Academy $25 Gift Card!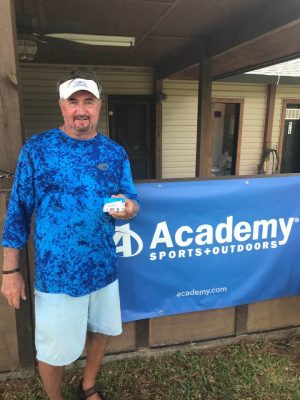 Wateree Summer Point Winners Chad Gainey & Mack Kitchens!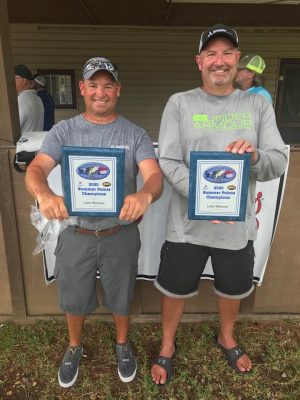 | | | | |
| --- | --- | --- | --- |
| Team | BF | Weight | Winnings |
| Max Price – Butch Williams | 4.64 | 17.04 | $1,475.00 |
| Gary Michaud – Dustin Compton | 4.20 | 16.88 | $1,000.00 |
| Jacob Norris | 3.76 | 14.88 | $450.00 |
| Keith Porter – Tony Price | 6.27 | 14.41 | $340.00 |
| Ray Dowey – Chanon Dowey | 4.13 | 13.78 | |
| Alan Fletcher – Tanner Fletcher | 4.37 | 12.63 | |
| Freddie Gibbs – Michael Coward | 3.38 | 11.91 | |
| Chad Gainey – Mack Kitchens | 2.26 | 11.59 | |
| Chad Rabon – Walt Almond | 3.29 | 10.73 | |
| Paul Wells – Greg Sigmon | 3.45 | 9.64 | |
| Cody Collins – Mike King | 3.92 | 8.97 | |
| Steve Phillips | 5.50 | 5.50 | $60.00 |
| Jeff Knight – Alex Griffin | 0.00 | 0.00 | |
| Jerry Freezon – Brad Petway | 0.00 | 0.00 | |
| Scott Floyd – Greg Corvin | 0.00 | 0.00 | |
| John Paul George – Jason Quinn | 0.00 | 0.00 | |
| Chad Sims -Ryan Sommerville | 0.00 | 0.00 | |
| Vinson Blanton – Cody Johnson | 0.00 | 0.00 | |
| Mike Ware – Bryan Homes | 0.00 | 0.00 | |
| Gabe Hopkins – Tal Lucas | 0.00 | 0.00 | |