The 2023 CATT Lake Wateree Fall schedule is posted and as we have seen the fishing has been much better this year! The 1st Fall Qualifier will be Sept 30! The next Wateree Open will be Sept 23rd! Hope to see you in the Fall!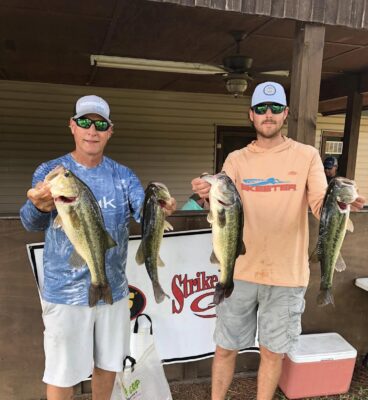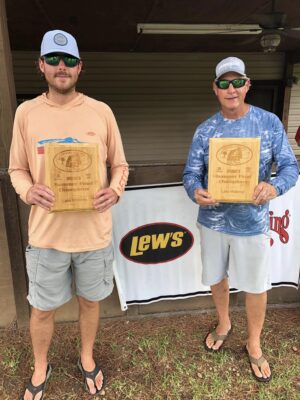 Jacob & Jeff Norris win the Wateree Summer Final with 5 bass weighing 18.50 lbs! They earned $2,316.00!
Lane & Jeff Knight 2nd with 15.48 lbs worth $1,000.00!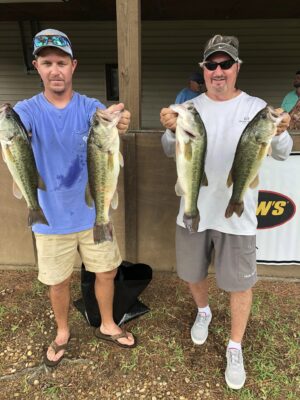 Chad Sims & Steve Phillips 3rd with 14.96 lbs!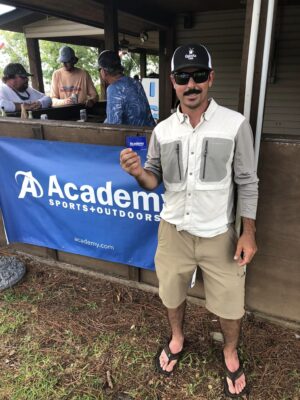 The Academy BF at 4.51 lbs was brought in by Jarrod Thompson!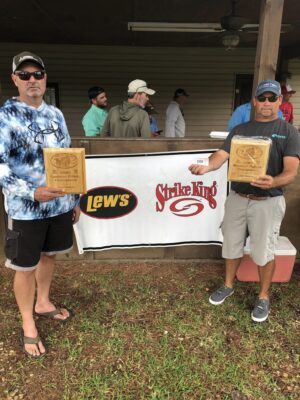 Mack Kitchens & Chad Gainey were the 2023 CATT Lake Wateree Sumer Point Winners!

| | | | |
| --- | --- | --- | --- |
| Team | BF | Weight | Winnings |
| Jeff Norris & Jacob Norris | 4.36 | 18.50 | $2,316.00 |
| Jeff Knight & Lane Knight | 3.97 | 15.48 | $1,000.00 |
| Steve Phillips & Chad Sims | 4.29 | 14.96 | $500.00 |
| Chad Rabon & Walt Almond | 3.35 | 14.95 | $200.00 |
| Chad Gainey & Mack Kitchens | 3.57 | 14.21 | |
| Alvin Shaw | 3.66 | 13.25 | |
| Jarrod Thompson | 4.51 | 12.67 | $154.00 |
| Chase Wallace & Haven Owens | 3.19 | 12.36 | |
| Kenneth McFarlan & Landon Jordan | 2.58 | 11.90 | |
| Jerry Freezon | 3.10 | 11.73 | |
| Max Terry & Freddie Gibbs | 3.54 | 11.72 | |
| Jess Williams & Mark Healon | 4.01 | 11.05 | |
| Butch Williams & Max Price | 3.58 | 10.91 | |
| Jason Ries & Roger McKee | 2.63 | 10.38 | |
| Justin Barfield & Johnny Barfield | 2.46 | 10.11 | |
| Robert Jackson & Darrell Fenton | 2.18 | 9.72 | |
| Paul Wells & Craig Haven | 0.00 | 7.24 | |
| Rick Corn & Drew Faulkenberry | 0.00 | 0.00 | |
| Rubba Baker & Colden Baker | 0.00 | 0.00 | |
| Luke Shrader & Quenton Motley | 0.00 | 0.00 | |
| Wesley Bilton | 0.00 | 0.00 | |
| Ryan Ray | 0.00 | 0.00 | |
| Total Entrys | | | $2,520.00 |
| BONUS $ | | | $450.00 |
| Wateree Summer Final Fund | | | $1,195.00 |
| Total Paid At Ramp Cash & Prizes | | | $4,270.00 |
| Total Paid Summer 2023 Wateree | | | $10,670.00 |