1st Place at the Lake Wylie Spring Final Takes Home $3,000.00!
Sponsored by Rusty Hooks Bait & Tackle located at 4070 Charlotte Hwy, Lake Wylie
$100 Rusty Hooks Bait & Tackle Gift Certificate awarded at each Wylie Event!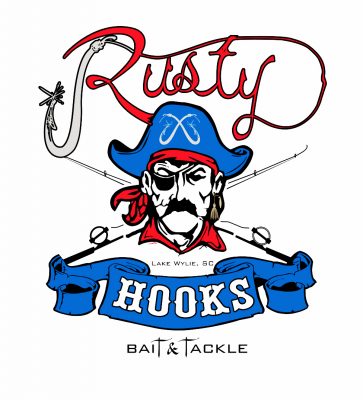 Enter 2 Lake Wylie Qualifiers & Qualify for the Wylie Final!
Fish 2 as a team – ** Fishing a Qualifier solo once or with a sub once counts toward Final Qualification!
Next CATT Lake Wylie Qualifier is April 13th at Buster Boyd Bridge!
John Paul George & Jason Quinn took 1st Place this past Saturday with 5 bass weighing 17.11 lbs!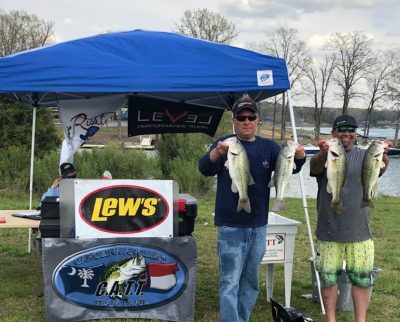 2nd went to Rankin Chapman & Jason Curtis with 16.54 lbs!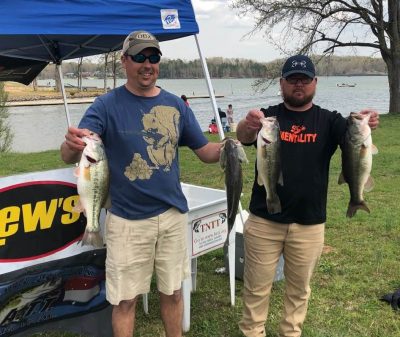 3rd Place Tyler & Caleb Dover 12.85 lbs!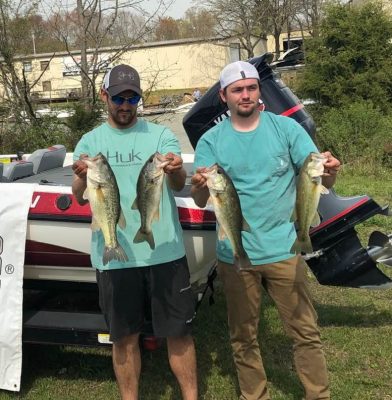 Big
Total
Total 
30 Teams
Fish
Weight
Winnings
Points
Jason Quinn/John Paul

4.12

17.11
$1,440.00
110
Rankin Chapman/Jason Curtis

4.73

16.54
$570.00
109
Tyler and Caleb Dover
3.15
12.85
$250.00
108
Joe Hansil/Jason Humphries
3.05
11.26
$130.00
107
Brandon Graham/Alex Palomba
2.98
11.15
$110.00
106
Mark and Zach Leech
3.12
11.12
$100.00
105
Thomas Vickers/Brian Huskins
3.15
10.99
104
David Redman/Clay Williams
2.15
10.33
103
Todd Farris/Brent Keukowski
0.00
10.00
102
Tom Russell/Adam Freeman
2.56
9.68
101
David Calbert/Bill Carothers
0.00
9.34
100
Ben Lattimore/Roger Hamrick
0.00
6.90
99
David Winters/Mike Buschue
0.00
6.41
98
Ron W/Christian Beuamont
0.00
5.11
97
Jason Eaker/Mike Seawright
3.73
3.73
96
Ricky and Rick Corn
0.00
0.00
95
Donald Black/Chis Cook
0.00
0.00
95
Seth Rainey/Justin B
0.00
0.00
95
Kevin Franklin/Curtis Lail
0.00
0.00
95
Adam Filmore/Josh Goode
0.00
0.00
95
Tim Boone/Shawn Duncan
0.00
0.00
95
Jason and Thomas Ledford
0.00
0.00
95
Chris Dover/John Mullinax
0.00
0.00
95
Alex and Will Dewey
0.00
0.00
95
Travis Robinson/Greg Clayton
0.00
0.00
95
Dempsey Carter/Chad Atchley
0.00
0.00
95
Joe Floyd
0.00
0.00
95
Stephen Sutton/Stan Jimson
0.00
0.00
95
Glenn Sparrow/Chris Bumgardner
0.00
0.00
95
Tyler Bess
0.00
0.00
95
Total Entrys
$2,400.00
BONUS $
$725.00
Total Paid At Ramp
$2,600.00
Wylie 2019 Spring Final Fund
$445.00
2019 CATT Championship Fund
$50.00
2019 Wylie Spring Final Fund Total
$1,400.00
2019 CATT Championship Fund Total
$4,455.00