Next Wylie CATT is the Spring Final April 30th! You only had to enter 1 Spring Wylie CATT Qualifier to be eligible to enter! Josh Warren wins the Wylie Spring Points and will fish the Final Free!
David Winters and Derek Lilly win Wylie with 5 bass weighing 15.77 lbs!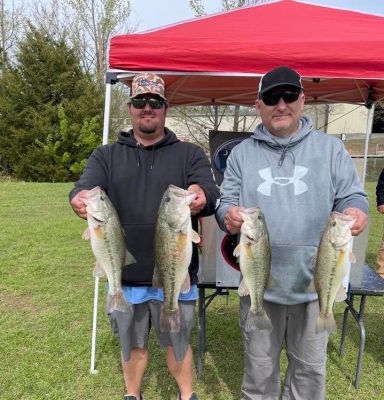 Josh Warren took 2nd with 14.31 lbs!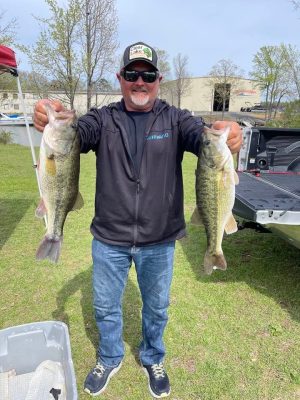 Team
BF
Total
Winnings
Points
Derek Lilly/David Winters
4.89
15.77
$875.00
110
Josh Warren
3.21
14.31
$180.00
109
Mike Smith/Tim Cline
2.94
12.07
108
Josh Cannon/Doug Deesch
3.57
11.28
107
Jody Black/ Copper Black
3.89
10.81
$36.00
106
Todd Butler/Jeffrey Furr
0.00
10.60
105
Glenn Sparrow/Steven Sparrow
0.00
9.79
104
Paul McNeilly/Curtis Carpenter
0.00
0.00
103
Ron and Roger Farrow
0.00
0.00
93
Clay and Randy Williams
0.00
0.00
93
Dave Calbert/Bill Carothers
0.00
0.00
93
Total Entrys
$880.00
BONUS $
$250.00
Total Paid At Ramp
$875.00
Wylie 2022 Spring Final Fund
$200.00
2022 CATT Championship Fund
$50.00
2022 Wylie Spring Final Fund Total
$855.00