Next Lake Wylie CATT is March 13th at Buster Boyd!
The Lake Wylie Phantom Outdoors Invitational is April 17th at Buster Boyd Bridge! $5,000.00 1st Place! Check out the info on the Division page!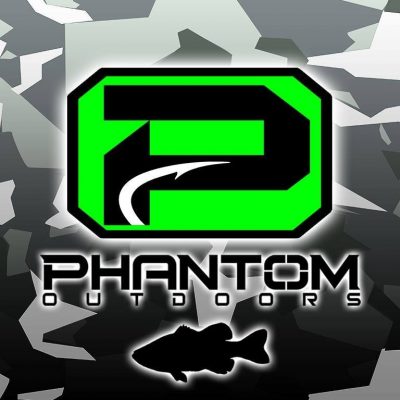 Mike & Josh Queen win Wylie with 5 bass weighing 14.04 lbs! Great job guys!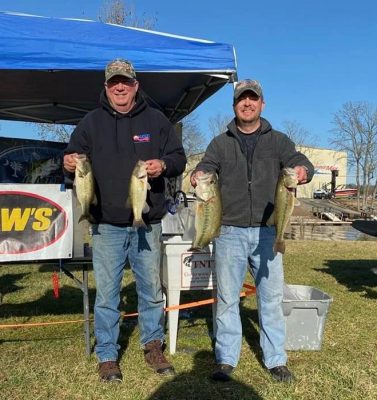 Clay & Tandy Williams finished 2nd with 13.86 lbs!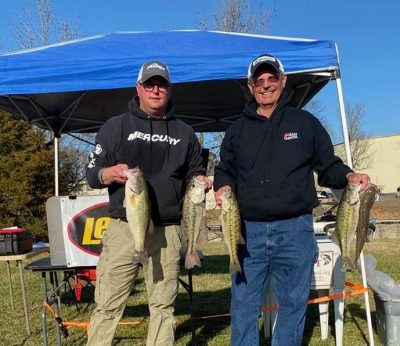 Derek Lilly & Eric Bartsch claimed 3rd with 13.42 lbs!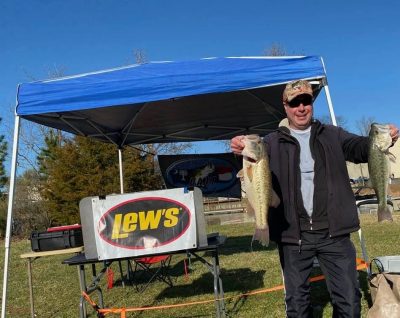 | | | | | |
| --- | --- | --- | --- | --- |
| Team | BF | Weight | Winnings | Points |
| Josh Queen/Mike Queen | 5.92 | 14.04 | $1,025.00 | 110 |
| Clay and Randy Williams | 3.70 | 13.86 | $225.00 | 109 |
| Derek Lilly/Eric Bartsch | 4.88 | 13.42 | $155.00 | 108 |
| Axl Bartlett/Shawn Wallace | 4.63 | 12.43 | | 107 |
| David Winters/Tim Chapman | 2.96 | 12.22 | | 106 |
| Mike Stephens/Chris Carnes | 2.89 | 12.11 | | 105 |
| Michael Smith | 0.00 | 9.93 | | 104 |
| Mark Leech/Eddie Smith | 0.00 | 9.65 | | 103 |
| Joe Hansil/Jason Humphries | 3.90 | 7.63 | | 102 |
| Jody Black/Jason Rhodes | 3.37 | 5.91 | | 101 |
| Bradley Perry | 4.11 | 5.85 | | 100 |
| Bill Carothers/Dave Calbert | 0.00 | 3.55 | | 99 |
| Stan Hopper/Eddie Parker | 0.00 | 2.53 | | 98 |
| Dustin Millwood/Taylor Burke | 2.08 | 2.08 | | 97 |
| Parks Jones/Daniel Hill | 0.00 | 0.00 | | 87 |
| Bill Sporney | 0.00 | 0.00 | | 87 |
| Thomas Richmond/Freddie Cunningham | 0.00 | 0.00 | | 87 |
| Mike Yokem/Michael Yokem | 0.00 | 0.00 | | 87 |
| Arthur Harris | 0.00 | 0.00 | | 87 |
| Total Entrys | | | $1,520.00 | |
| BONUS $ | | | $400.00 | |
| Total Paid At Ramp | | | $1,405.00 | |
| Wylie 2021 Spring Final Fund | | | $415.00 | |
| 2021 CATT Championship Fund | | | $50.00 | |
| 2021 Wylie Spring Final Fund Total | | | $415.00 | |
| 2021  CATT Championship Fund Total | | | $1,315.00 | |