****Highest finishing team at the Final with a Level Performance Rod in their boat receives 2 FREE Level Performance Rods! $400 value!
****(Level Rods must be purchased from Rusty Hooks Bait & Tackle) Proof of Purchase Must be Shown!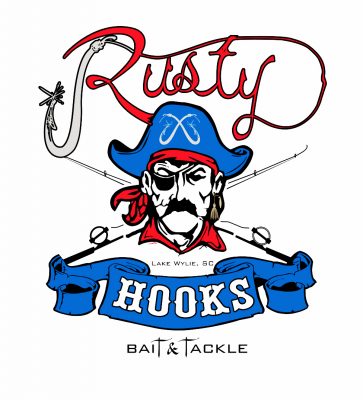 Must Enter 2 Lake Wylie Qualifiers & Qualify for the Wylie Final!
Fish 2 as a team –  Fishing a Qualifier solo once or with a sub once counts toward Final Qualification!
Looks like we have 39 teams Qualified to enter the Wylie Final this coming Saturday April 27th at Buster Boyd Bridge!
Brandon Graham & Alex Palomba and David Winters & Mike Bushue tie for the Wylie Spring points and both team will receive free entry at the Wylie Spring Final!
Mike Bushue & David Winters win this past Saturday with 5 bass weighing 15.57 lbs!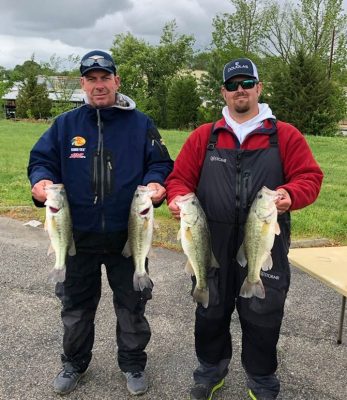 Big
Total 
Total
15 Teams
Fish
Weight
Winnings
Points
David Winters/Mike Bushue

3.89

15.57
$725.00
110
Scott Hamrick/Jeff Bracket
3.63
14.37
$200.00
109
David Redman/Clay Williams
3.25
13.77
$80.00
108
Kale Steele/Tyler Bess
3.07
13.33
107
Will Dewey and Grayson Cook
2.97
11.91
106
Michael Yokem and Jerret Neal
4.59
11.49
$110.00
105
Brandon Graham/Alex Palomba
3.52
11.45
104
Jeff Raby/Brent Davis
2.52
10.51
103
Joe Hansil/Jason Humphries
3.62
10.17
102
Thomas and Jason Ledford
2.98
10.07
101
Scott Williams and Robby English
0.00
9.77
100
Jay Adams
0.00
9.23
99
Barry and Bart Buford
2.69
8.26
98
David Calbert/Bill Carothers
0.00
8.25
97
Donald Black and Devon
2.44
7.06
96
Total Entrys
BONUS $
Total Paid At Ramp
Wylie 2019 Spring Final Fund
$260.00
2019 CATT Championship Fund
$30.00
2019 Wylie Spring Final Fund Total
$2,410.00
2019 CATT Championship Fund Total
$4,970.00