Next Lake Wylie CATT is Nov 14th at Buster Boyd Brdige!
Tough fishing for sure on Lake Wylie right now! Mark Leech brought in 7.91 lbs and finished 1st!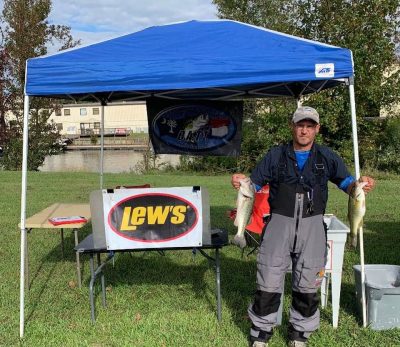 Use CATT 15 at check out and earn 15% off your Ignite Baits order! Tap on the logo to get started!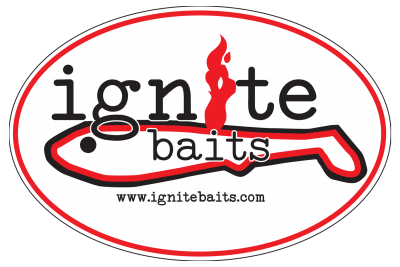 | | | | | |
| --- | --- | --- | --- | --- |
| 12 Teams | BF | Weight | Winnings | Points |
| Mark Leech | 2.78 | 7.91 | $646.00 | 110 |
| Jody and Jay Wright | 1.70 | 7.28 | $180.00 | 109 |
| David Winters/Brandon Williams | 2.01 | 6.59 | | 108 |
| Brent Kukowski/Pat Carter | 2.02 | 6.40 | | 107 |
| David Calbert/Bill Carothers | 2.85 | 5.33 | $34.00 | 106 |
| Chris Baumgardner | 0.00 | 0.00 | | 105 |
| Arthur Harris/Eric Raines | 0.00 | 0.00 | | 105 |
| Tony Carteret | 0.00 | 0.00 | | 105 |
| Josh Cannon | 0.00 | 0.00 | | 105 |
| Freddy Cunningham | 0.00 | 0.00 | | 105 |
| Brent Long/Sydney Weaver | 0.00 | 0.00 | | 105 |
| Donald Black | 0.00 | 0.00 | | 105 |
| Total Entrys | | | $960.00 | |
| BONUS $ | | | $200.00 | |
| Total Paid At Ramp | | | $860.00 | |
| Norman FALL 2020 Final Fund | | | $250.00 | |
| 2020 CATT Championship/Phantom Fund | | | $0.00 | |
| 2020 Norman Fall Final Fund Total | | | $250.00 | |
| 2020 CATT Champ/Phantom  Fund Total | | | $4,300.00 | |