Next Murray CATT is March 16th at Billy Dreher Island!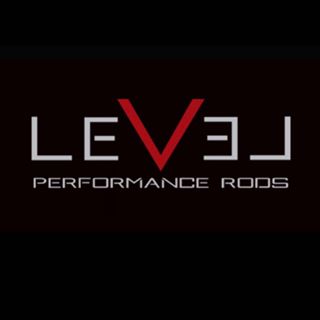 Order your Level Rods through CATT and we'll pay your shipping!
Kevin Molone & Bob Rutherford brought in a great bag of bass weighing 25.12 lbs to take the win!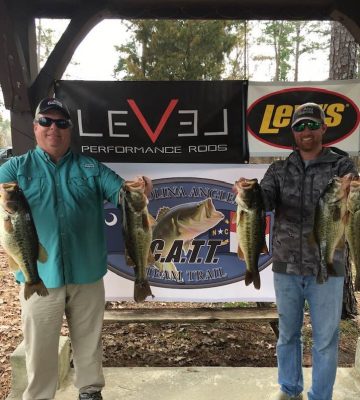 2nd went to Doug Lown & Rhet Manus with 5 bass weighing 24.12 lbs!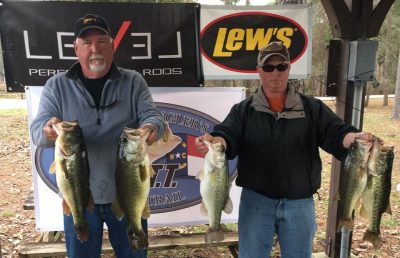 3rd Neil & Tim Huffstetler 21.03 lbs!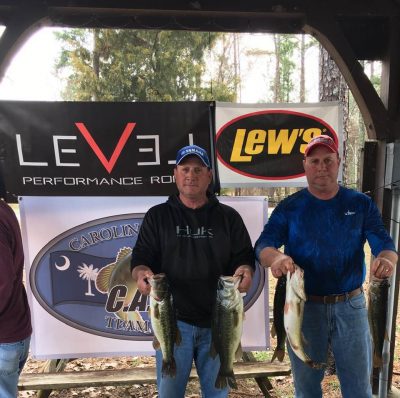 4th Ron Wood & Mark Krengel 21.02 lbs!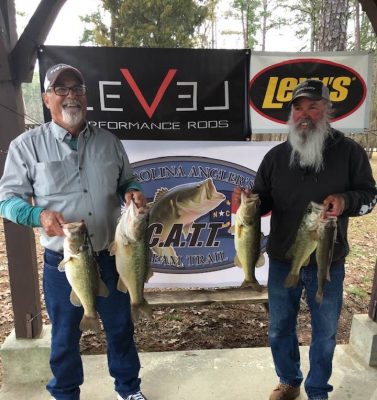 BF at 8.03 lbs Kevin Fulmer & Tim Sox!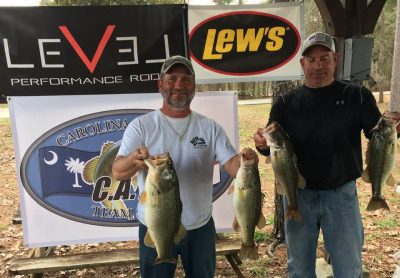 | | | | | |
| --- | --- | --- | --- | --- |
| | Big | Total | Total | |
| 21 Teams | Fish | Weight | Winnings | Points |
| Kevin Molone – Bob Rutherford | 6.02 | 25.12 | $875.00 | 110 |
| Doug Lown – Rhett Manus | 6.14 | 24.12 | $300.00 | 109 |
| Neil Huffstetler – Tim Huffstetler | 5.12 | 21.03 | $150.00 | 108 |
| Mark Krengel – Ron Wood | 7.05 | 21.02 | $100.00 | 107 |
| Tim Sox – Kevin Fulmer | 8.03 | 20.02 | $147.00 | 106 |
| Wayne Jeffcoat – Wayne Jeffcoat | 7.09 | 19.05 | $63.00 | 105 |
| Ryan Martin – Scott Martin | 4.11 | 19.00 | | 104 |
| Todd Lawrence – Travis Deal | 0.00 | 17.15 | | 103 |
| Bradley Rhodes – Chris Dorlan | 4.14 | 17.15 | | 102 |
| Peyton Frick – Cody Page | 4.14 | 17.15 | | 101 |
| Dave Franklin  – Gunnar Franklin | 5.00 | 17.09 | | 100 |
| Howard Stephens – Paul Ham | 5.12 | 17.08 | | 99 |
| Brian Key | 0.00 | 16.02 | | 98 |
| Brandon Shealy – BJ Cochoro | 4.05 | 15.12 | | 97 |
| William Hastings | 4.02 | 14.11 | | 96 |
| Robert Taylor | 5.14 | 14.09 | | 95 |
| David Farr – TJ Francis | 4.01 | 12.13 | | 94 |
| Casey Baldwin – Chase Austin | 0.00 | 10.10 | | 93 |
| Dylan Sills – Frankie Scioscia | 0.00 | 9.03 | | 92 |
| Matthew Benge – Justin Stoltfus | 0.00 | 0.00 | | 91 |
| Chris Sullivan | 0.00 | 0.00 | | 91 |
| Total Entrys | | | $1,680.00 | |
| BONUS $$ | | | $375.00 | |
| Total Paid At Ramp | | | $1,635.00 | |
| Murray Spring 2019 Spring Final Fund | | | $340.00 | |
| 2019 CATT Championship Fund | | | $50.00 | |
| 2019 Murray Spring Final Fund Total | | | $1,170.00 | |
| 2019  CATT Championship Fund Total | | | $3,295.00 | |